Meet our Contributing Writers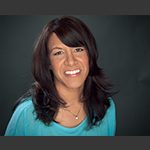 Nicole Bueno is a Licensed Clinical Social Worker and is a Mental Health Therapist. Nicole received her Bachelor's Degree in Social Work from San Jose State University and her Master's Degree in Social Welfare from U.C. Berkeley. She is currently a Master's Degree candidate of the Sport Psychology program at John F. Kennedy University. She has her own private practice in San Jose, California.  Nicole can be reached at nbueno.lcsw@yahoo.com or (408) 724-1009.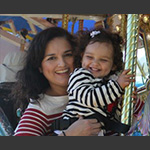 Linda Castillo is the Founder and Executive Editor of www.ModernLatina.com. She writes on topics that empower and inspire Latinas including art, motherhood, green living, culture, travel, and issues transforming the Latino community. Linda has earned a B.S. in Business and a M.S. in Mass Communications from San Jose State University.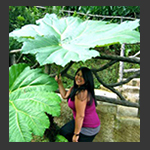 Jasmine Colón grew up in the Central Valley of California where she suffered through hot summers and foggy winters. Hiding from the local elements, she was often found in her school library with her nose in multiple books. Exchanging extreme temperatures for a more mild setting she headed off to the beaches of Santa Cruz where she earned her B.A. in Literature from U.C. Santa Cruz. Moving on to San Jose, she found a renewed love for libraries and earned her M.L.I.S. (Master of Library and Information Science) from SJSU. Jasmine is employed as a part-time academic librarian and adjunct instructor at two Bay Area community colleges. She is currently trying to beat her personal best of reading 95 books in one year.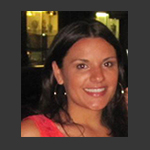 Ana D. ( Healthy Latina in the City) was born and raised in the Bay Area, Ana studied Broadcast Electronic Communication Arts at San Francisco State University with a minor in Recreation focused on Event Planning. Towards the end of her Bachelor's degree program, she began her career as a Production Supervisor at channel 26 inPacifica,California. After working for local Bay Area TV stations and production companies as a Production Assistant, Field Producer and Co-Producer, she moved toLos Angeles and worked as a Script Writer for LATV, a bilingual music entertainment program. Upon her return to the Bay Area, she completed a Masters degree in Communication Studies and graduate coursework in Education. Ana currently works at a local college in the Bay Area as a Communications Coordinator. She develops educational campaigns and publicity through online videos, photo campaigns, social media, marketing, public relations and special events. Ana has a personal passion for storytelling about culture and healthy living.
Natalie Davis Castro has been in the fashion and beauty industry for the past 15 years from working behind the scenes at fashion shows as a makeup artist in London to designing windows for department stores to now living in San Jose and becoming a personal wardrobe stylist.Natalie has been styling clients with a Silicon Valley based company, Urban Darling for the past 3 years she helps the everyday woman get the wardrobe she deserves, from closet audits to personal shopping sprees. Natalie has a degree in Fashion Promotion from London College of Fashion.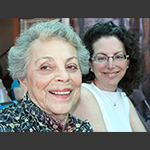 Marcela Davison Aviles is an author, lawyer and CEO of the Mexican Heritage Corporation and Executive Producer of VivaFest, a leading Latino cultural festival of Latino music, theatre, education, film, new media and the visual arts.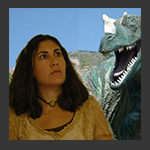 Angela Hedges put aside a career in social media to pursue her passions: family and writing. As a mother she is inspired to explore the struggles and joys found in the ever-changing landscape of modern parenting. Her blog With Fail chronicles her journey as a writer. Angela also dead-blogs about the remarkable life of her grandmother on the aptly-named My Dead Grandmother.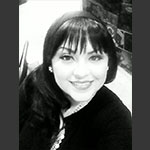 Delilah Montoya, lives in San Jose and is a mother of two. She works in the Silicon Valley and also runs her own makeup business Fancy that Face Beauty and blog Fancy That!. She has been passionate about makeup, beauty and fashion since she was a young girl. She is a self-taught artist who has worked along side some amazing artist for companies such as Bare Escentuals and MAC Cosmetics. During her free time she enjoys spending time with her children, family and friends. Her hobbies include reading, dancing, music, cooking and anything fashion and beauty related.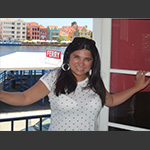 Nicole Moreno has always considered herself more of a city girl, however she grew up in the outskirts of Gilroy, a little country town just two hours south of San Francisco. From her internship days at KPIX 5 in San Francisco to her current position as a Community Development Director for Girl Scouts of northern California she has always had a product or company to promote. Currently she is a member of the San Francisco chapter of the American Marketing Association, Alpha Kappa Psi Business Fraternity, Bay Area Advertising Relief Committee and volunteers with Alzheimer's Association and Reading Partners.
Rachel Ramirez has written for Modern Latina since 2006, in addition to Carefair.com.  Many of her articles reflect her interest and specialty in skin, beauty, and nutrition.  Rachel received her Bachelor's degree in Nutrition from San Jose State University and currently is a skincare expert with Sephora.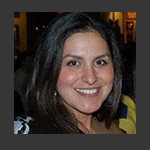 Danielle Rodriguez lives in San Jose, CA with her husband and three children. She works in Silicon Valley and also runs a home based skincare business. In her spare time she enjoys spending time with friends and family, traveling to her favorite spot in Cabo San Lucas and sharing good food and wine! She's a native San Josean and received her BS in Public Relations from San Jose State University.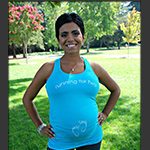 Angela Zapien was born and raised in San Jose, CA. She currently resides in South San Jose with her husband Alex and their dog, Latte. She is the Fitness Coach for The Pink Ladies Boot Camp and is both TRX Certified and CPR Certified. Her hobbies include running, scrapbooking, reading, helping others and going to church.
Want to Write for Modern Latina
Modern Latina is seeking contributing writers who are knowledgeable and passionate about creating compelling and original content that will transform and inspire Modern Latina readers. We are looking for writers in the following areas: Health, Beauty, College/Career, Green Living, and more.
Benefits of Writing for Modern Latina:
Make Connections: Your stories will be viewed by thousands of returning and new Modern Latina readers each month. Through your articles you will be able to build your online brand. As a contributing writer, you will receive brief writer's biography of yourself at the end of each article which can link back to your own blog or business website. This can result in driving traffic to your business or even lead to other writing opportunities.
Build your Skills: Are you interested in a writing career? Do you want to update your skill set? Writing for Modern Latina will help you build your writing portfolio and you have the flexibility to write the articles on topics that interest you at your own pace. Many employers are interested in seeing a diverse area of skills and experience therefore writing in a blog is good to add to your resume.
Sharing your Passions: Do you love fashion or politics? Well here's your chance to share your passion with others. Writing for Modern Latina is a great way to develop a base of readers and build relationships with others who share similar views.
Contact Us: To be considered as a regular contributor, we ask that you make a commitment to publish an article at least once a month. However, if you don't have the time to commit to writing an article on a regular basis we also consider one time article submissions. For more information about how you can be a part of Modern Latina writing team email editor@modernlatina.com.