by Linda Castillo
When I was pregnant I worried about becoming a mother. I could not even imagine that this little precious life would be in my hands and that my husband and I would be responsible to raise her. It was an overwhelming thought that every day my little one would depend on me.
It wasn't until my daughter was born that I truly realized how much a mother sacrifices for her family. From the moment I get up until the time that I go to bed my family is always on my mind or I am doing something for my family.
I remember one night after a long day at work, cooking dinner, and cleaning the kitchen, I was giving my daughter her bath. It is part of our nightly routine and it is precious time that I cherish with her. Out of nowhere my daughter hugged me and kissed me four times! At that instant, an amazing feeling of love took me. It was such beautiful moment.
I am so blessed to have my daughter in my life and now everyday is filled with wonderful moments. I love to watch learn new things or laugh with all her heart. My daughter inspires me to be the best mother that I can be and I am passionate about being a loving, caring mother for my daughter.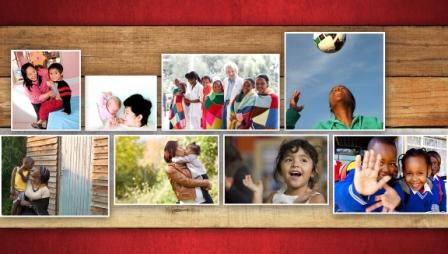 The photos above represent a few of the many programs supported by Johnson & Johnson and its partner organizations to serve the health and well-being needs of communities and people around the world. To read more about these programs and others that help us care for those in need, please visit our website:
http://www.jnj.com/connect/caring/
.
Johnson & Johnson
cares about the challenges that mothers face around the world. For that reason, Johnson & Johnson has worked with its partners to care for well-being of mothers and children in theUnited Statesand around the world. As part of the LATISM 2012 conference, Johnson & Johnson will be sharing "global motherhood" initiatives. Visit Arborretum II at the LATISM conference to find how you can inspire other mothers to help raise awareness about important issues and solutions that can make a difference.
Note: This is a compensated post in collaboration with Latina Bloggers Connect and Johnson & Johnson. All opinions expressed are my own.
Linda Castillo is the Founder and Executive Editor of http://www.modernlatina.com/. She writes on topics that empower and inspire Latinas including art, motherhood, green living, culture, travel, and issues transforming the Latino community. Linda has earned a B.S. in Business and a M.S. in Mass Communications from San Jose State University.