by Linda Castillo
Anna's Linens is known as a one-stop shop for linens but did you know they also carry a full array of storage products. I took a trip to Anna's Linens to find a few items to help me prepare and organize my home to host out of town guests. Here are my top five picks from my shopping trip.
Jewelry Holder – This jewelry holder is great because all of my jewelry items are clearly visible and you can hang it in your closet. I love it because you can easily grab the jewelry you are looking for and it hangs next to your clothing so you can see what jewelry goes best with your outfit.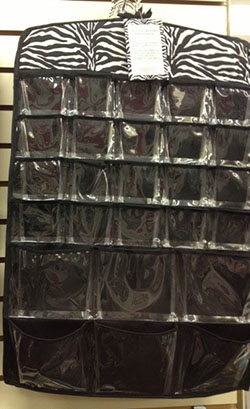 Black Flocked Suit Hangers – These hangers prevent clothes from slipping off and conserve precious closet space compared to the typical plastic hangers. I also like the fact that the hangers create a uniform look in your closet.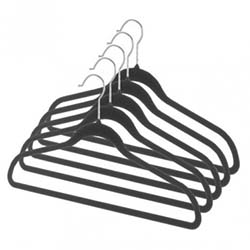 Breathable Blanket Bag – These bags are great to store your blankets because they protect your blankets from dust and moisture. Your blankets will be ready to use when your guests drop in.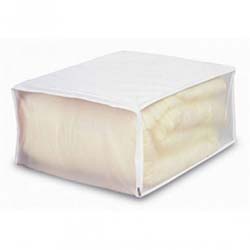 Oval Double Chrome Hook – I love these behind the door hooks to create an extra area to hang things. You can place one of these hooks in your guest room so that your visitors have a place to hang any suit bags or outfits for the next day to avoid wrinkles. You can also put one in the bathroom door as another option for to hang towels.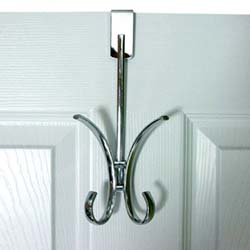 Cosmopolitan Reversible 10 Piece Bedding Set – Updating your bedding is one of the easiest and affordable ways to get a completely different look in a room. I love this 10-piece bedding set because it is reversible so you can have a feminine look or a more modern look with the stripes.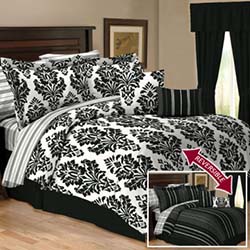 Now you have a chance to win a $25 Anna's Linens giftcard to buys some things to spruce up your home for the holidays. The giveaway begins December 4, 2012 through December 20, 2012 at 12:00 AM PST.
How To Enter:
You can enter up to seven times per person via different entry methods above. This giveaway will end December 20, 2012 at 12:00 am PM EST. The value of this giveaway is $25. The winner will be drawn using random.org. Once winner has confirmed prize, the winner will be announced on Facebook. All entrants must be at least 18 years old and a US resident. Prize fulfillment will take 4-6 weeks.
Note: In compliance with FTC guidelines, please be aware that Anna's Linens provided a $25 gift card to put towards the purchase of the reviewed products and the $25 giftcard for the giveaway.
Linda Castillo is the Founder and Executive Editor of http://www.modernlatina.com/. She writes on topics that empower and inspire Latinas including art, motherhood, green living, culture, travel, and issues transforming the Latino community. Linda has earned a B.S. in Business and a M.S. in Mass Communications from San Jose State University.