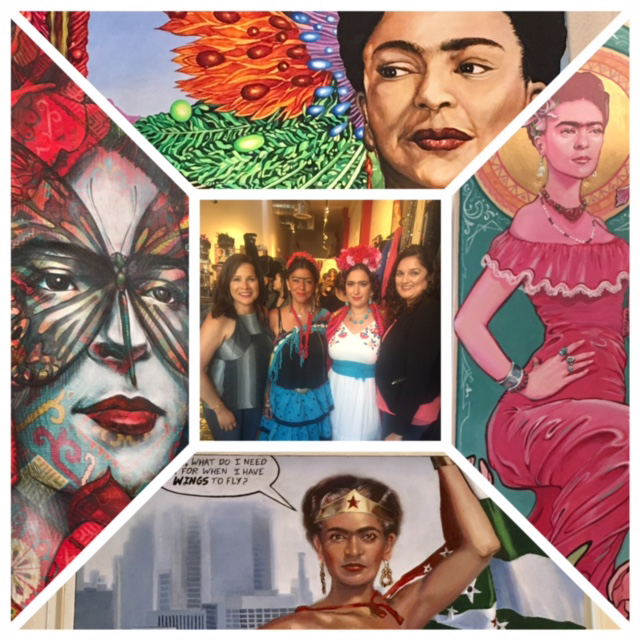 by Linda Castillo
July 6, 2017 marks Frida Kahlo's 110th Birthday and what a better way to celebrate than to view local art inspired by the brilliant artist. During the month of July there are several events commemorating her birthday. This past weekend I had a chance to check out two displays of Frida inspired artwork on display in the Mission District.
Sangria, Margaritas, Chile Rellenos and Frida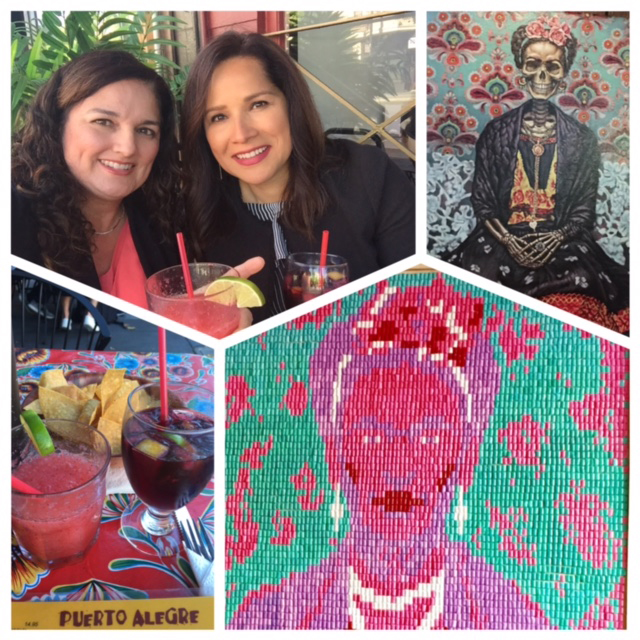 First stop was at Puerto Alegre to enjoy some authentic Mexican cuisine, drinks and art from the El Color y El Dolor: A Frida Inspired Art Show.  The collection was curated by local artist Francisco Franco.
I had to check out artist Ruben Dario Villa #5487 piece which is made completely of Chiclets. That's right those little pieces of gum; 5,487 pieces to be exact.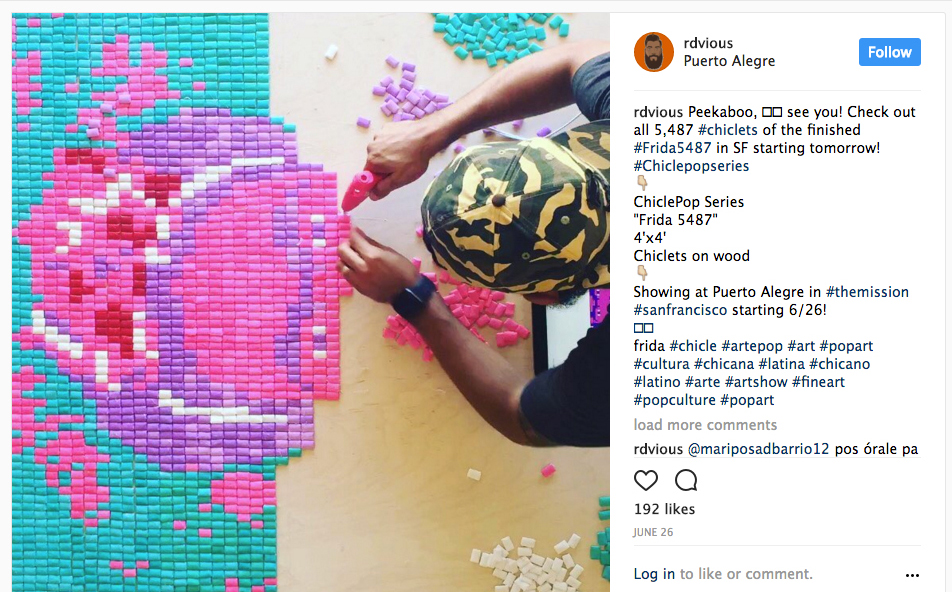 Puerto Alegre restaurant is located 546 Valencia Street and was walking distance to the next stop.
Clarion Alley Street Art
What makes the Mission District so unique is all the vibrant art that you can see as you walk through the neighborhood. You can spend an entire day looking at the beautiful murals. We stopped at Clarion Alley and here is peek of some of the amazing murals to see.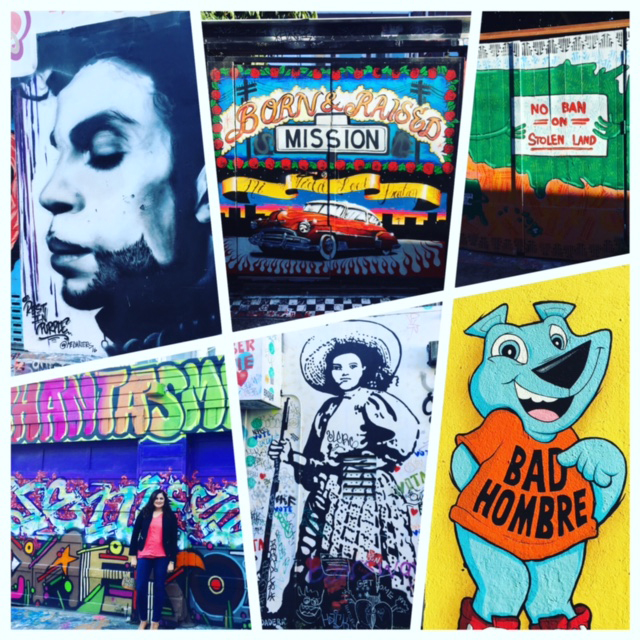 Final destination Wonderland SF
Celebrating its 7th year in business, Wonderland SF hosted a gallery opening entitled Simply Frida. The collection featured artwork by 70 talented, local artists. I loved to see all the different interpretations and mediums used by the artists.  All of the Frida pieces are available for sale. The art gallery and boutique also features cool vintage clothing, unique jewelry and so much more. Wonderland SF is located 1266 Valencia Street, San Francisco.
To view more events happening in the month of July visit: http://modernlatina.com/?p=9928
Linda Castillo is the Founder and Executive Editor of www.ModernLatina.com. She writes on topics that empower and inspire Latinas including art, motherhood, green living, culture, travel, and issues transforming the Latino community. Linda has earned a B.S. in Business and a M.S. in Mass Communications from San Jose State University.