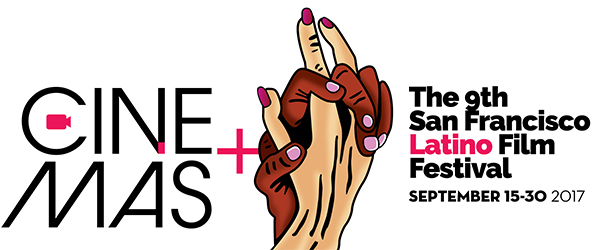 Cine+Mas SF celebrates its 9th year of the San Francisco Latino Film Festival, opening September 15th and going through the 30th.
The CMSFLFF program includes award winning and critically acclaimed documentary, feature and short films from Argentina, Austria, Brazil, Chile, Colombia, Costa Rica, Dominican Republic, El Salvador, Guatemala, Mexico, Cuba, Peru, Spain, and the USA. Local and visiting filmmakers from around the country and Latin America will be in attendance.
The festival is proud to open once again at the Alamo Drafthouse in San Francisco's Mission District.  Additional venues include the Roxie Theater (SF); Landmark's Opera Plaza (SF); Museum of African Diaspora (SF); de Young Museum (SF); Eastside Cultural Center (Oakland), La Peña Cultural Center (Berkeley).  Additional venues/dates to be announced.
"The festival's purpose is to build community through film, while educating, entertaining, and recognizing the work of Latin American, Spanish and US Latino filmmakers which otherwise may not be seen in San Francisco. Now more than ever it is important for our communities to come together to see images that are both of culturally affirming and of artistic merit." said festival director Lucho Ramirez.
CMSFLFF opens this edition of the festival with Ruta Madre, (Mexico/USA), Bay Area premiere, directed by Agustin Castaneda. A young American singer reluctantly leaves his home in San Diego and embarks on an epic road trip through Baja with his uncle to reconnect with his roots. Filmed in San Diego and Baja California. Actors include Carmen Salinas, Angelica Maria, and Paul Rodriguez. Stars Featuring performances from Carmen Salinas, Paul Rodriguez, Paulina Gaitan, and Angélica María.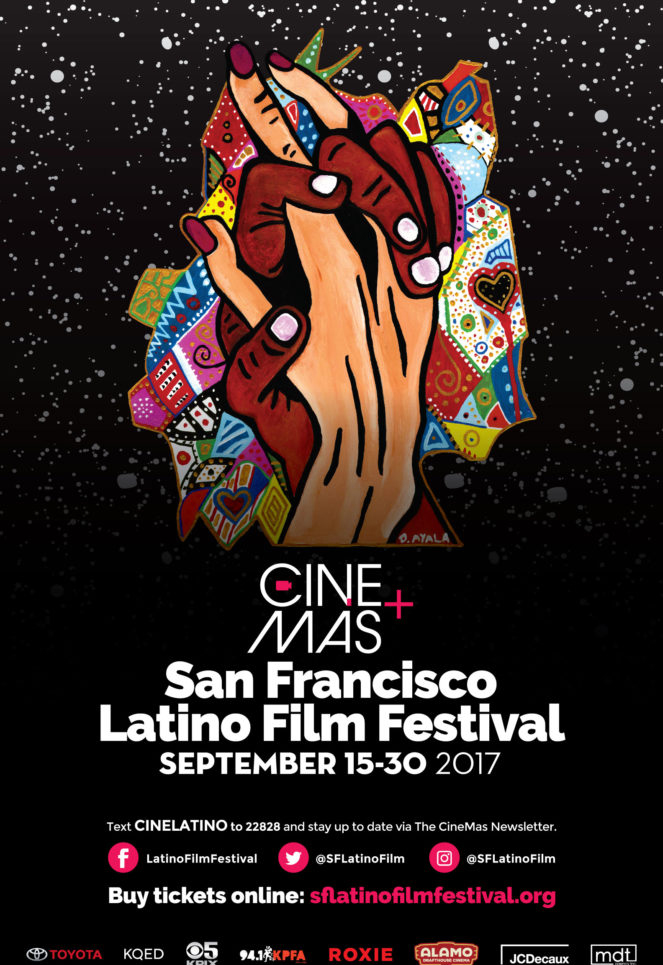 This year's festival features twenty-four feature length fiction films, forty shorts and 10 documentaries. A sample of feature films includes: Woodpeckers (Dominican Republic), dir. Jose Maria Cabral- which debuted at Sundance. It's a drama set in an unlikely place where romance blooms.; Little White Lie (Chile) dir.Tomas Alzamorra. This DJ turned filmmaker put together a funny film centered on a journalist who by chance goes into the fake news business; The Rise and Fall of the Brown Buffalo (USA) dir. Phillip Rodriguez. Rodriguez is back with a documentary on Chicano civil rights activist/attorney/author Oscar Zeta Acosta; Last Days In Havana (Cuba) a film that was censured in Cuba which deals with two men- living miserable as he awaits his exit visa from Cuba to emigrate the USA and the other living as fully as possible despite his failing health.
SFLFF 9 is pleased to welcome several sponsors back including: KQED, KPFA 94.1FM, KPIX, CBS 5, KBCW, JCDECAUX, the Alamo Drafthouse, the Roxie Theater,  Toyota and MDT Agency. Companies or individuals interested in supporting as sponsors or volunteers are encouraged to contact us at 415-754-9580 or cinemassf (at) gmail (dot) com.
Mark your calendar:
September 15 – 30, 2017
RUTA MADRE – Opening Night Film, September 15 , 7pm
Alamo Drafthouse, 2550 Mission Street San Francisco
SCREENINGS
15 Sept Alamo Drafthouse- San Francisco
16-21 Sept Landmark's Opera Plaza-San Francisco
22-28 Sept Roxie Theater- San Francisco
28 Sept Museum of African Diaspora-San Francisco
28-30 Sept Pickleweed Park-San Rafael
29-30 Sept East Side Cultural Center – Oakland
29-30 Sept La Pena Cultural Center- Berkeley
EVENTS & AFTER PARTIES
7 Sept 5:30pm Kick-Off Latino Heritage Month,  CMSF Latino Film Fest Reception -KPIX
15 Sept 7pm Opening Night Film -Alamo Drafthouse- San Francisco
15 Sept 9pm  Opening Night Party-  Gray Area/Grand Theater- DJ, Live Art- San Francisco
23 Sept 9pm Chilean Night Afterparty-Slate Bar- San Francisco
28 Sept 9pm Carnaval Film Series -Museum of African Diaspora-San Francisco
INFO:  http://www.sflatinofilmfestival.org or call 415-754-9580.
Images courtesy of http://www.sflatinofilmfestival.org.