There has been a lot in the news about the soaring college tuition rates. In fact, I read that the   cost of tuition has tripled over the last four decades. Coupled with the fact that recent college graduates are graduating with unsurmountable debt is sure to worry any parent with college bound kids.
While my little ones are only 2 and 5, I am already thinking about how we will pay for their college. I worry about how much college will cost in 15 years. I even go back and forth about how can I save for their college when I am still paying off my own college loans. It all seems so overwhelming to navigate how to pay for college these days.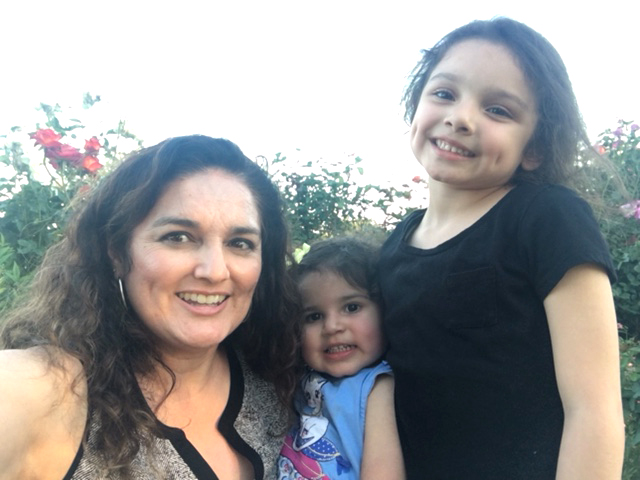 College Ave Student Loans is helping students and parents alike navigate through the financial planning of college expenses.  It is an online marketplace lender focusing on private student loans. The website uses technology and deep industry expertise to connect families who need to cover education costs with lenders who can provide that funding. The site is easy to navigate and you can quickly select the option that you are interested in learning more about. There are four different options that you can select 1) Undergraduate Loan, 2) Graduate Loan, 3) Parent Loan and 4) Refinance Existing Loans.
College Ave Student Loans makes the student loan process easy, simple and clear so students can get on with what matters most: a bright future. For example, the website has helpful tools such as the student loan calculator. Simply input your loan amount and you are able to use the tool to configure the type of loan you want. For example, you have the option to select a variable versus fixed rate, paying back the loan while you are in school, and length of time to pay back. The tool will help you identify ways you can save money in the long run. There is also a qualification tool to help students.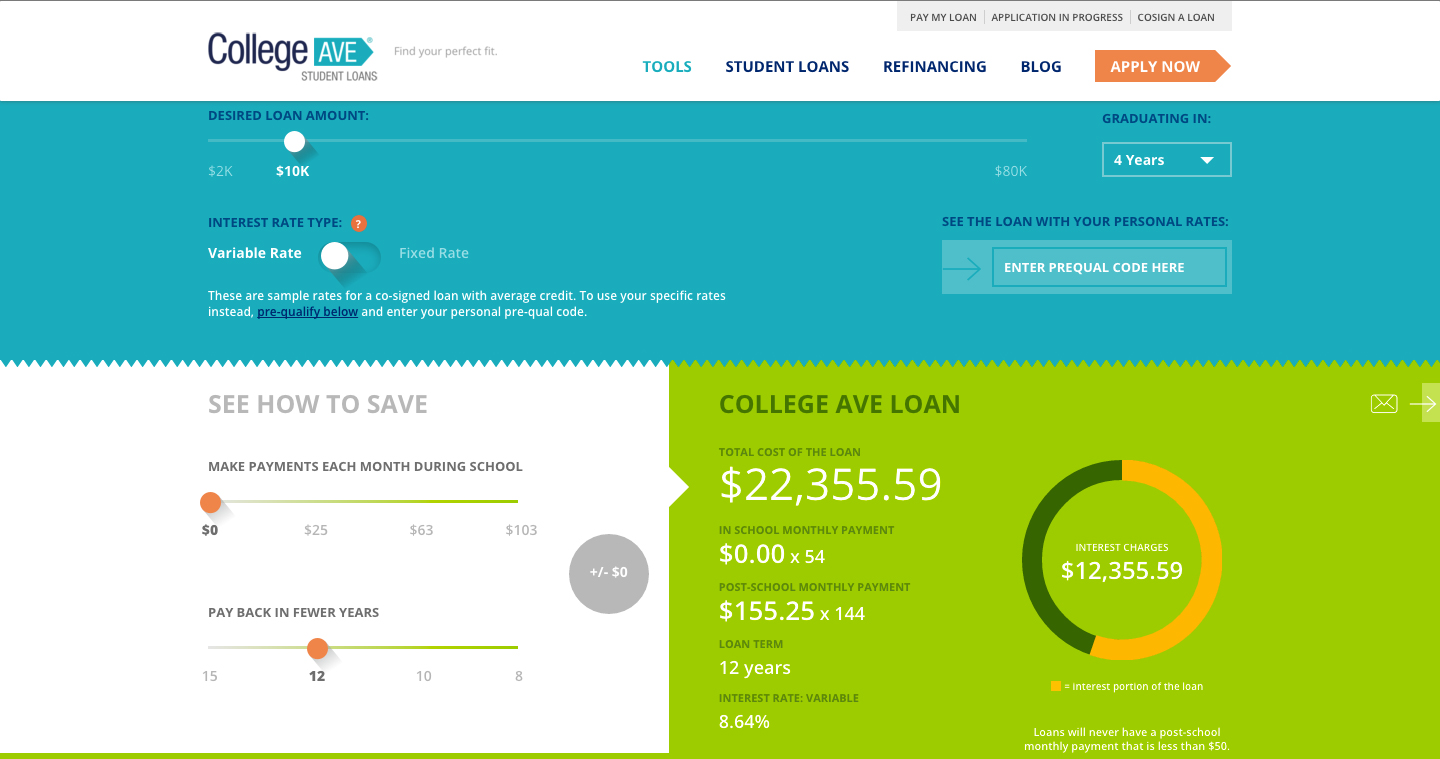 College Ave Student Loans recently launched the parent loan, a new choice and competitive alternative to existing federal and private loans for parents who are helping their children pay for higher education. Some of the benefits of a College Ave Parent Loan include:
No origination fee and a lower fixed interest rate than the federal program, College Ave Student Loans new parent loan offers qualified parent borrowers an average savings of  $1,000 vs. the Federal Direct Parent Plus program.
Option to get up to $2,500 deposited directly into parents' bank accounts so they control the spending for extra education expenses like books, electronics, dorm supplies and more.
Parents also have the option to start paying in full right away, or to limit monthly payments while the student is in school, and to pick their own repayment terms from 5 to 12 years.
Right now College Ave Student Loans and Experian®, a leading global information services company, are offering a limited time joint offer of a credit health check — a complimentary, personalized credit education session with an Experian Credit EducatorSM agent — to families preparing to pay for college. This collaboration will better support parents who may need to consider borrowing or cosigning a private student loan if savings, scholarships and federal aid fall short of higher education costs. The personalized credit education session offers an in-depth, one-on-one, 35-minute phone call with an Experian Credit Educator agent. During the session, parents will receive a copy of their Experian credit report and score and a personalized, step-by-step walk-through of the report, as well as examples of actions that may improve their credit score and insights for future credit management decisions. For more information about how to access the free credit education session, visit https://www.collegeavestudentloans.com/crediteducator.
So if your children are college bound in the next few years, be sure to check out College Ave Student Loans as a good option for students and parents navigating how to finance a college education.
I was selected for this opportunity as a member of Clever Girls and the content and opinions expressed here are all my own.