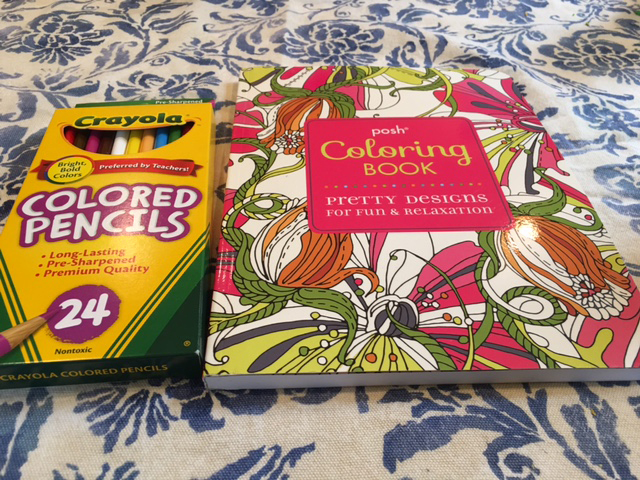 by Linda Castillo
A few weeks ago my daughter's elementary school celebrated Dr. Seuss week. It was wonderful way to encourage the kids to read. The classroom doors were colorfully decorated with characters from Dr.Seuss's beloved books and every day during the week kids had to do something "wacky" from wearing a silly hat, crazy hair day and more. I looked forward to dropping my daughter off to see children's excitement to be a part of all the Dr. Seuss week activities. It made me realize that we all need to keep the kid inside of us alive.
While I don't know if I will be able to implement Dr. Seuss week at work, I found a way to bring out our inner child. I tried the new coloring books just for us. Coloring book grown-ups are so popular now. You can feel like a kid again with this classic childhood pastime that has therapeutic benefits too.
According to a recent Huffington Post article by Elena Santos, coloring has a de-stressing effect as it "brings out our imagination and takes us back to our childhood, a period in which we most certainly had a lot less stress."  CNN noted that similar to meditation coloring allows adults to switch off brains from other thoughts and focus on the moment.
This past rainy Saturday, I tried one of these updated sophisticated coloring books myself. Unlike when I color in my kids' cartoon coloring books (yes, I do that when we color together), I was completely engulfed in coloring the intricate design from my grown-up coloring book. It was a truly relaxing experience by focusing on just coloring. My mind didn't wander to the bills due, deadlines at work, chores that need to be done and so forth.
It's an easy activity to focus on some "me time" and restore. This month one lucky Modern Latina Facebook fan will receive a coloring book to try it out for themselves!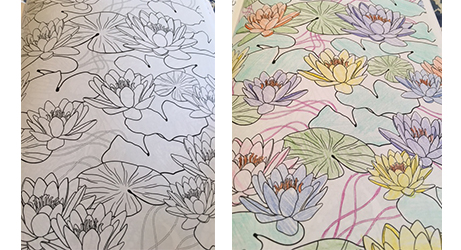 Linda Castillo is the Founder and Executive Editor of www.ModernLatina.com. She writes on topics that empower and inspire Latinas including art, motherhood, green living, culture, travel, and issues transforming the Latino community. Linda has earned a B.S. in Business and a M.S. in Mass Communications from San Jose State University.