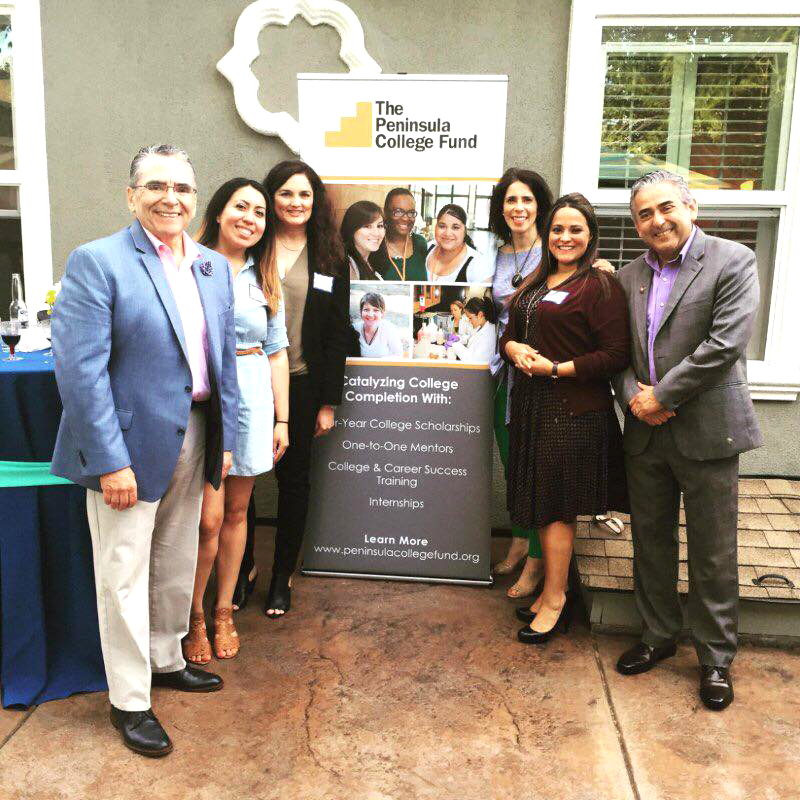 by Linda Castillo
Last week I had the opportunity to attend a "Friend-raiser" for the Peninsula College Fund (PCF) hosted by Guisselle Nunez and Ron Gonzales. The mission of The Peninsula College Fund is to empower low-income, first generation college students to graduate and obtain a job that aligns with their career goals.
After attending a Peninsula College Fund Gala, Guisselle explained that she was so moved by the program's work and the positive impact on the students that she immediately wanted to get involved. She has been a mentor in the program for the past few years and her mentee recently graduated from college.
At the event, the Founder Charles Schmuck and Chief Executive Officer Corbett Phillip Powell were in attendance along with two of the programs graduates and two current scholars. Jessica, PCF alumni spoke about the support she received from her mentor and how her internship from PCF helped to secure her first job after graduation. It was wonderful to hear firsthand how this program has changed their lives.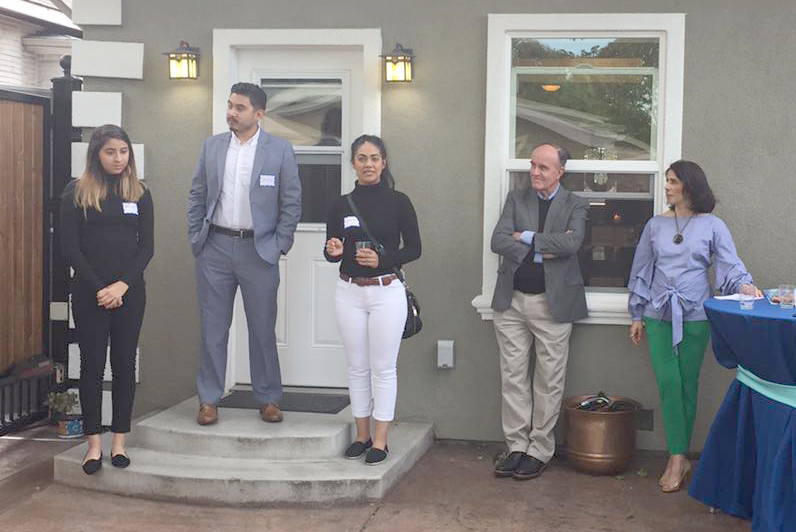 The Peninsula College Fund sets itself apart with its four-pronged holistic support approach for the scholars. First, the students receive $3,000 annually over the course of four years of college. Second, they are matched with a mentor who serves as an ally throughout their college experience. Third, the scholars attend workshops to help navigate college life and beyond. Fourth, the program places scholars in a summer internship providing invaluable experience to springboard them into their career.
The program's model has been successful and 157 Scholarships have been awarded since 2005. More than 90% of the program's scholars have graduated or are presently working towards graduation. The Peninsula College Fund has ten partner high schools in East Palo Alto, Menlo Park, Palo Alto, Belmont and Redwood City. The program has recently expanding their service area to include partner schools located in San Jose including San Jose High, Overfelt, Mt. Pleasant, Downtown College Prep, and Latino College Preparatory High School.
If you would like to learn more about the Peninsula College Fund and find out how you can get involved by volunteering, donating, mentoring or with professional development visit http://www.peninsulacollegefund.org/ or https://www.facebook.com/PeninsulaCollegeFund/.