This is part of a sponsored collaboration with Costco and Huggies®. However, all opinions expressed are my own.
I can't believe it is already back to school time. I am sure that many of you are stocking up on school supplies for your children who will be starting school soon. Costco is a great place to find many supplies that you may need from clothing, snacks, and more for kids returning to school and for your little ones still at home.
Costco is also a great place to stock up on your diaper care needs for the babies in your family so your little one explore the world one baby step at a time. Valid from August 7 – August 31, 2014, Huggies® Snug & Dry Plus Diapers get $6 off and Huggies Natural Care® Plus Wipes $5 off wipes available for Costco members. These products are exclusively sold at Costco.
Huggies® Snug & Dry Plus Diapers include the following features: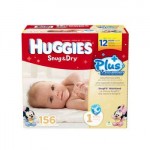 Extra absorbent for day and night protection….that's a plus exclusive to Costco!
Come with the trusted Leak Lock® system
Deliver unbeatable all-around protection vs. Pampers Baby Dry
Have a SnugFit* waistband and unique Grip Tabs for a secure fit.
Huggies Natural Care® Plus Wipes features include: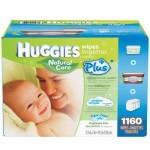 Are thicker and more durable for any mess
Huggies simplest formula ever
Clean better than Pampers†
Come in an exclusive kit with 2 kinds of refillable dispensers, plus 1160 refill wipes to keep you stocked at home or on the go.
Come with NEW Huggies® Clutch 'n' Clean* pouch comes in every pack of Huggies Natural Care® Plus Wipes. – I love this stylish option to tote around wipes in my purse.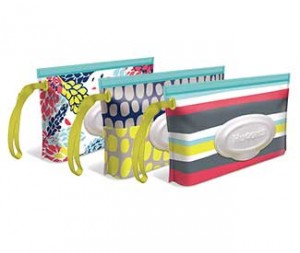 When it comes to wipes we use them so much more than just for their intended purpose.  My daughter is starting preschool this year and her classroom will need to have a large supply of wipes handy. I plan on donated a box of Huggies Natural Care® Plus Wipes to the classroom as I am sure the teacher will find them handy for everyday spills and messes.