This shop has been compensated by Collective Bias, Inc. and its advertiser. All opinions are mine alone. #SigueConAdvil #CollectiveBias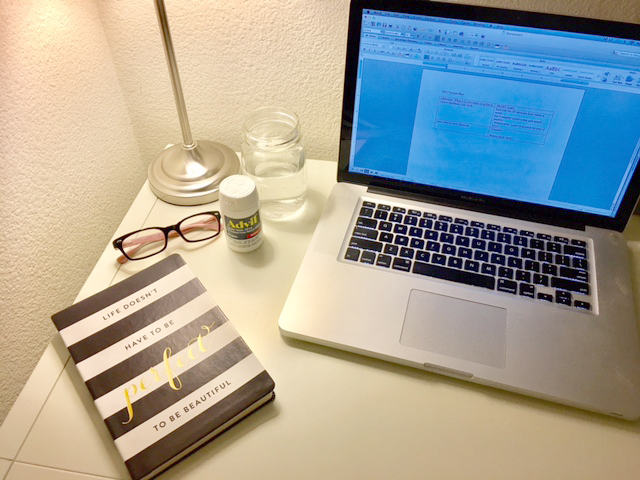 It has been 12 years since I launched the blog, Modern Latina. I had the vision to create and curate content that engages, inspires, and connects an online community for Latinas. I am often asked what motivated me to start Modern Latina and what keeps me energized to keep it going. I founded Modern Latina to share positive stories about our Latino community that I felt weren't being told. Over the years, I have been so fortunate to interview so many inspirational and powerful Latino leaders who are making a positive difference. Discovering these compelling stories and sharing them with the readers is what keeps me going!
Along with blogging, my life can be busy and hectic raising my two young daughters, juggling family, career, parenting, volunteering and so much more. There are days that I get a headache or body aches. On those occasions, I take Advil to help me get back to feeling 100% so that I can enjoy my life.
Advil is one of my essentials that I keep on hand so on a recent trip to Walmart I picked up a few bottles found at the Pharmacy area. I like to keep a bottle of Advil at home in my medicine cabinet and in my purse to make sure I am prepared for whenever I am feeling a headache or minor aches. Advil is just one of my essentials that I carry to help keep me going.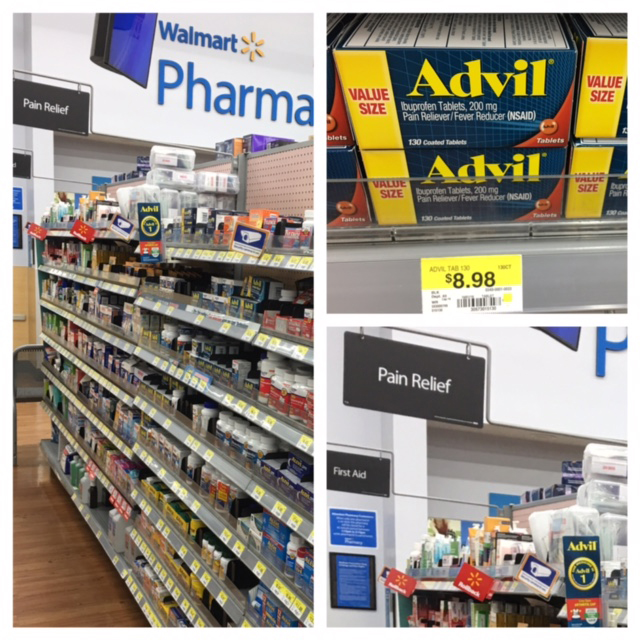 Another essential that I do to keep me going and moving forward is creating an annual action plan. Simply put an action plan is a document that lists out specific steps that must be taken in order to achieve a goal. I like to create an action plan at the beginning of a new year. I find that this process helps me stay focused on my goals, provides a sense of control, outlines a step-by-step process and a way to track my progress.
IT'S A DREAM UNTIL YOU WRITE IT DOWN, AND THEN IT'S A GOAL
1. This has worked for me over the years to help me stay focused on growing my blog and improving other areas in my life. Here is the step-by-step process that works for me:
2. I like to block out a time to reflect on the previous year and think about the goals for the next year.
3. I look at all aspects of my life such as personal growth, health, finances, spirituality, career and more when setting my goals.
4. Then I set up SMART Goals. A SMART goal is:
S-Specific.  Set goals in measureable and behavioral terms.  For example, "I want to spend at least twenty minutes meditating every day."
M-Measureable.  You can measure whether you meditate every day and the amount of time you spend meditating.
A-Adjustable.  If after meditating for twenty minutes, you realize that time allows for more or less time to meditate, you can adjust it to a different time frame.
R-Realistic.  You want your goals to be realistic so they are attainable.  Ask yourself if you have the time and desire to reach the goals?
T-Time specific
For example, I want to live a healthier lifestyle and gain control over my finances this year and here two examples of my SMART goals.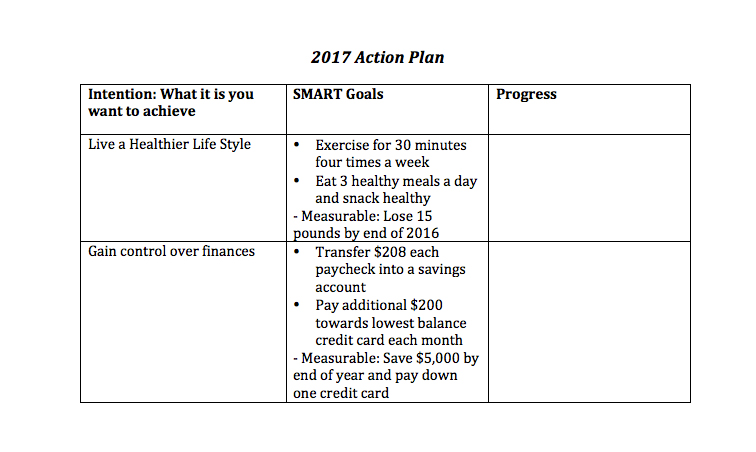 5. Then write down your goals. There are several action plan templates that you can find online to fit your needs. I like to use a simple table for my action plan and you can print out this version to help you start brainstorming.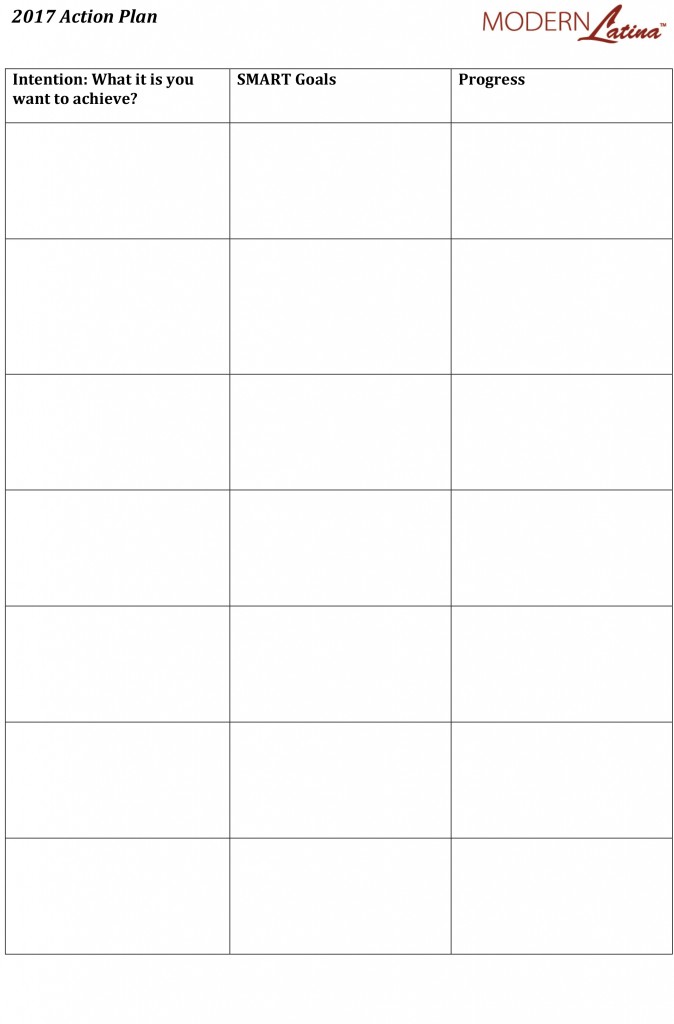 6. Check in on your action plan during the year. I like to review it once a month to see if I am moving towards my goal or if I need to revise it in anyway.
Be sure to check out the Modern Latina template to help you start your 2017 Action Plan.
Creating an action plan is just one way I stay focused on my goals while keeping up with the daily tasks of life. And when I am not able to keep up with my busy life due to minor aches or headaches, I reach for Advil. Whether you have a headache, muscle aches, backaches, menstrual pain, minor arthritis and other joint pain, or aches and pains from the common cold, nothing's stronger or longer lasting than Advil®. *Among OTC brands. *Use as directed. See how others are experiencing relief with Advil®.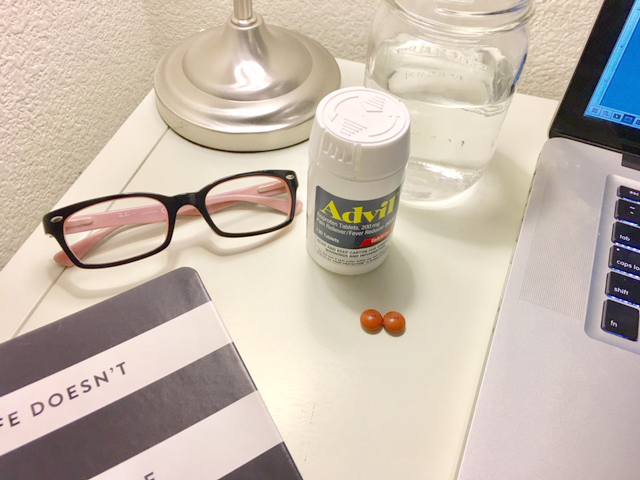 I hope this step-by-step process to create an action plan helps you realize your dreams as you start 2017. Happy New Year!