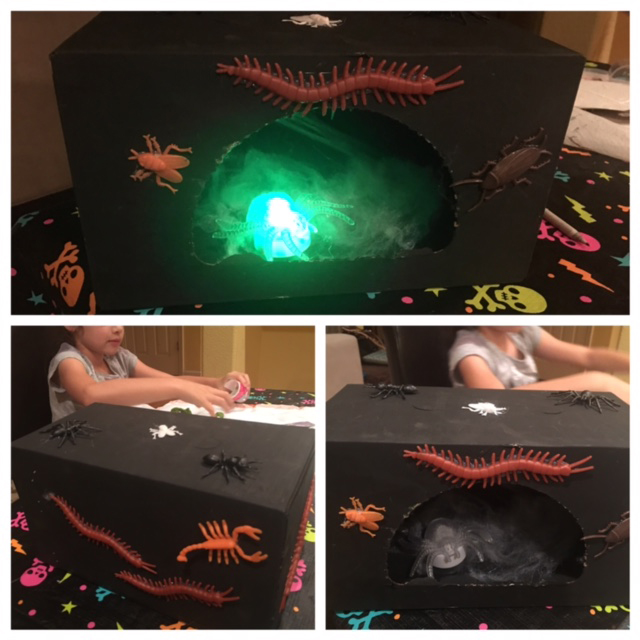 by Linda Castillo
I think I was more excited than my daughter when her teacher assigned a "Haunted House" project to display during the month of October.  I went to the dollar store and picked up a pack of plastic insects that was the inspiration for the "Creepy Crawler Cave." With all the supplies the project was under $5.
Supplies
Small box
Bag of insects
Bag of spider web
Larger spider that lights up
Black acrylic paint
Paintbrush
Stapler
Glue gun
Instructions: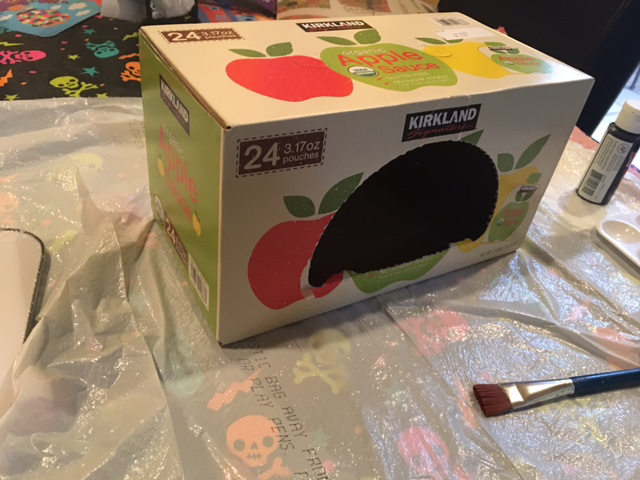 Paint the small box black inside and out. Let the paint dry overnight.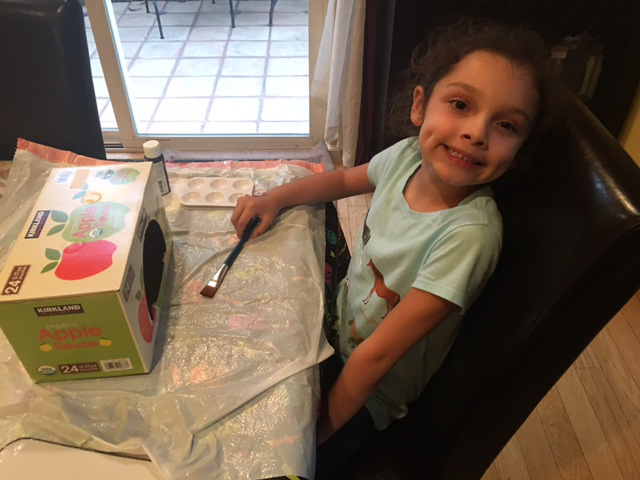 Use a stapler to secure spider web inside the box.
With a hot glue gun place the insects inside and outside the box.
Place the spider that lights up in the box to complete the project.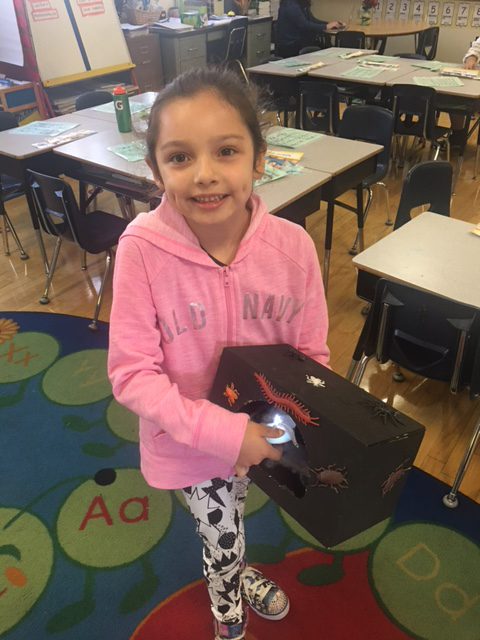 Linda Castillo is the Founder and Executive Editor of www.ModernLatina.com. She writes on topics that empower and inspire Latinas including art, motherhood, green living, culture, travel, and issues transforming the Latino community. Linda has earned a B.S. in Business and a M.S. in Mass Communications from San Jose State University.