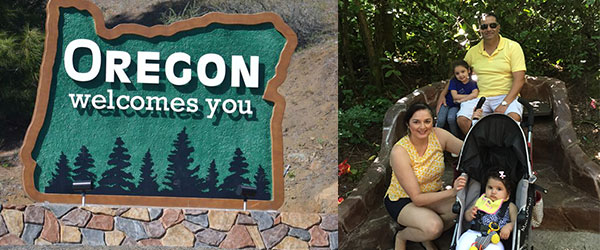 by Linda Castillo
This summer our family was excited and happy to be part of our nephew's high school graduation in Salem, Oregon. Since this was my daughters and my first visit to Oregon, in addition to all the fun graduation festivities, we wanted to spend a few days exploring the northern part of the beautiful state of Oregon.
Oregon is such a great state to visit and for that matter even live! We only visited for about a week and planned activities suitable for our daughters who are both under the age of 4. If you are planning a trip to Northern Oregon, here are a few highlights from our trip:
Oregon Zoo – Nestled in the forest and minutes away from Portland, this 64-acre Oregon Zoo is a great day trip for the little ones. We visited on a particular warm day and thankfully the zoo offers plenty of shade from the natural landscape and water sprays that the kids loved walking through over and over. I liked how the exhibits were organically built into the landscape. I had never seen a black bear so close before in my life until my visit to this zoo. http://www.oregonzoo.org/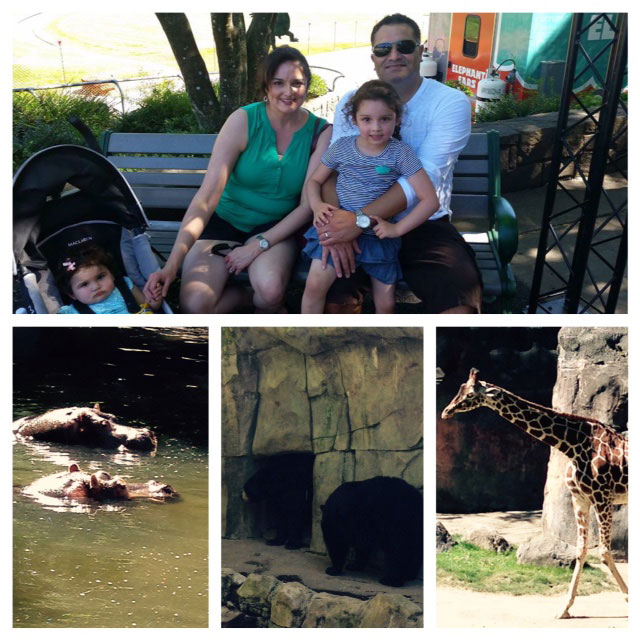 Enchanted Forest – The Enchanted Forest was one of my 4-year old daughter's favorite stops during our vacation. This darling park features rides and activities that are perfect for pre-school aged children.   You will feel as though you stepped into a magical fairyland as you stroll through storybook lane where all the favorite storybook characters come to life. It was exciting to see who would be around the next corner from the 3 Little Bears to Little Red Riding Hood, you are sure to see your favorite childhood tale come to life. My daughter loved the slide in the shoe which she went down at least five times. Tip: Wear comfortable shoes and be prepared for hiking up hills when you visit this charming and unique attraction. http://www.enchantedforest.com/
Farmer's Market – When visiting a new place, I like to do what the locals do. So one of the days we visited Salem's Farmer's Market. The market was filled with local vendors selling unique, handmade crafts, fresh flowers and food trucks to satisfy everyone's craving. It was a perfect way to start our Saturday. We were able to enjoy our favorite food and I found the cutest, handmade souvenirs for my daughters to remember our trip.  http://www.salemsaturdaymarket.com/
Shopping – As a California resident, we pay upwards of 8% sales tax depending on your specific area so naturally, my hubby and I were excited to take advantage of some shopping without having to pay sales tax! We visited the Woodburn Premium outlets for the afternoon. There were shops for everyone and we treated ourselves to some ice cream to end the day. http://www.premiumoutlets.com/outlets/outlet.asp?id=110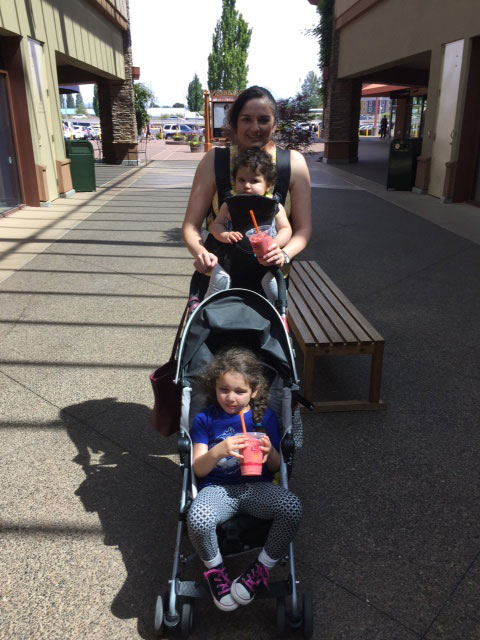 Portland – Portland, otherwise known as the "City of Roses," and known for its outdoor activities, coffee and beer enthusiasm. Unfortunately, we weren't able to spend as much time as I would have liked in Portland. We barely got a flavor of the city by enjoying lunch at a restaurant and doing some shopping. However, in my short amount of time there, I could see that this would be a dream destination for a foodie and beer aficionado discovering all the amazing restaurants and pubs.
We didn't even scratch the surface visiting Oregon and especially our short time in Portland, I guess that means we will have to come back again soon! And when we do, here are a few other places of interest we want to see:
Linda Castillo is the Founder and Executive Editor of www.ModernLatina.com. She writes on topics that empower and inspire Latinas including art, motherhood, green living, culture, travel, and issues transforming the Latino community. Linda has earned a B.S. in Business and a M.S. in Mass Communications from San Jose State University.