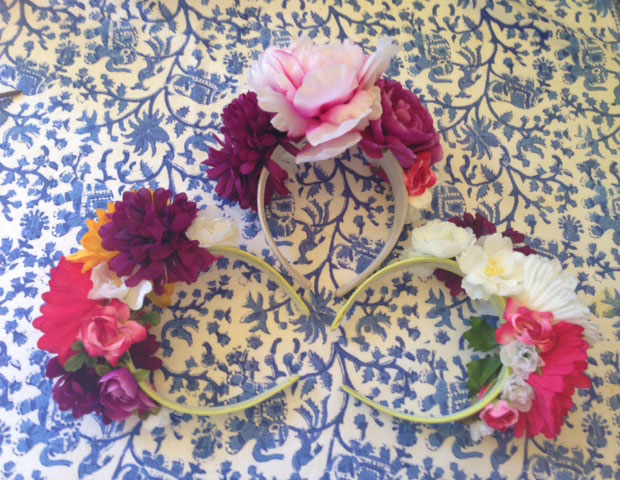 by Linda Castillo
Anyone who knows me knows that I love Frida Kahlo! Frida has intrigued me since I learned about her in my Chicano Studies class back in the early 90s.  I immediately connected with her story of strength, resilience, and creativity. Her paintings were a reflection of everything she had endured and continue to provide inspiration and strength for future generations.
From the paintings hanging on our home walls, to Frida dolls and children's books about her, my daughters are growing up with Frida all around them. What a better way to celebrate Frida's essence by creating her signature look floral headpiece for my two baby girls and me.
DIY: Frida Kahlo Floral Headband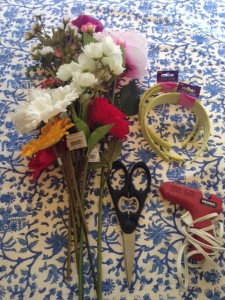 Supplies:
Headbands
Fake Flowers
Glue Gun
Scissors
Instructions:
Trim the stems from the flowers, leaving only a small base.
Starting from the middle, select your showcase flower and place on headband with the hot glue gun.
Continue to add flowers and event leaves to camouflage the headband.
Stop adding flowers a 1/3 of the way.
Follow the same steps for the back of the headband.
Linda Castillo is the Founder and Executive Editor of www.ModernLatina.com. She writes on topics that empower and inspire Latinas including art, motherhood, green living, culture, travel, and issues transforming the Latino community. Linda has earned a B.S. in Business and a M.S. in Mass Communications from San Jose State University.