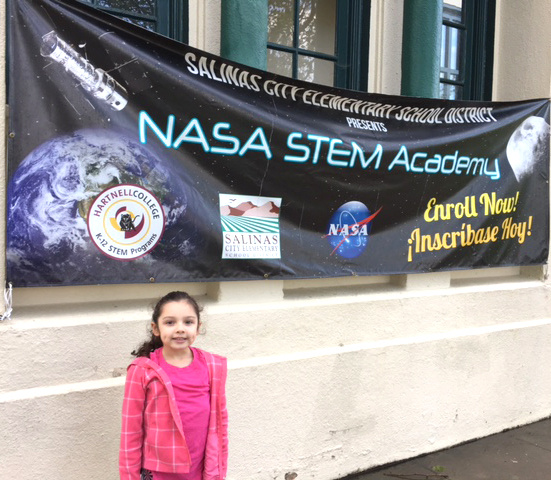 by Linda Castillo
I was so excited that my little one was able to go to NASA STEM (Science, Technology, Engineering and Math) Academy. During this 6-week long program volunteers work with and encourage children in STEM activities and programs.
Every Saturday my daughter would get up early to attend the four-hour class learning about space. Before the program she only knew about the sun and moon.  I loved that she was learning about the entire solar system, how the moon orbits around earth and so much more.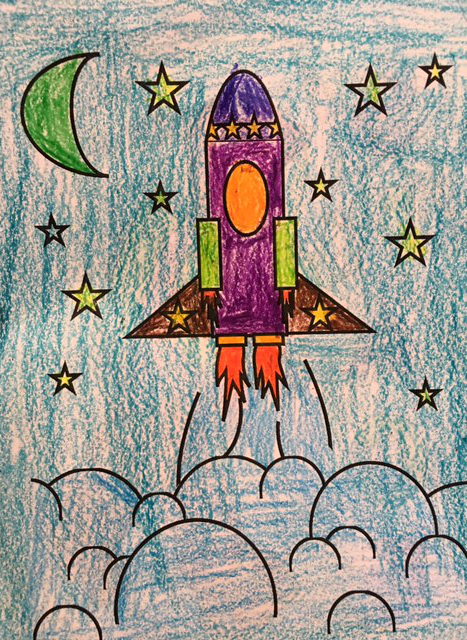 At the end of the program, she had to turn in final project for the program related to what she had learned. She made a rocket panorama. We had so much fun creating the project. I loved that she was able to add her personal flair to the project with sparkly star stickers and making the rocket from her favorite colors, pink and purple.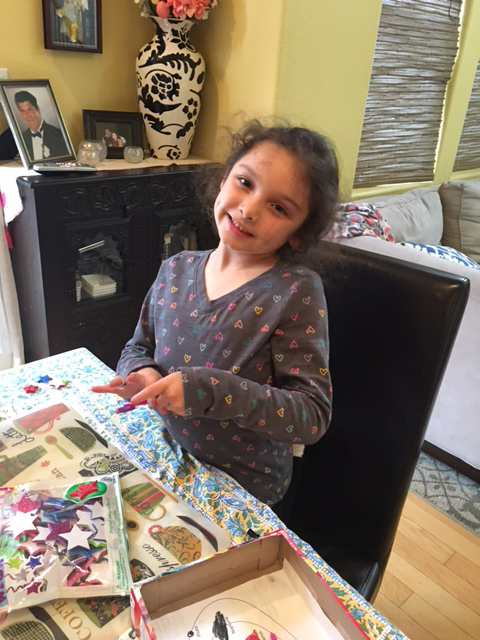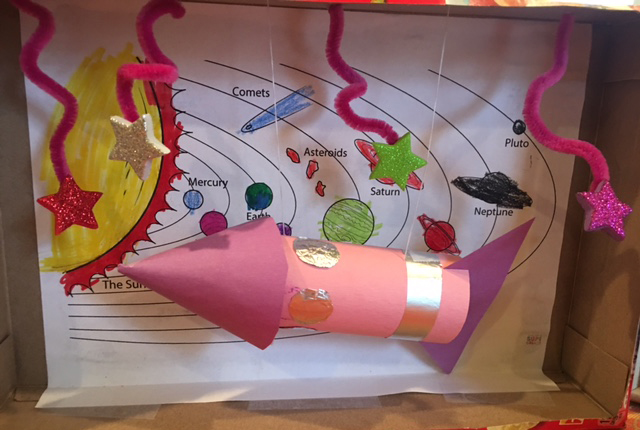 DIY Rocket Panorama
Supplies:
Cereal box
Solar system coloring sheet
Toilet paper tube
Two colors of construction paper
Aluminum foil
Star stickers
Colored pipe cleaners
Scissors
Glue
String
Directions:
Cut out a square in a cereal box
Color solar system sheet and tape to back of cereal box. Click here for a downloadable version that we used.
For the rocket ship, cut a piece of construction paper to wrap and tape around the toilet paper roll. Next cut a circle from the construction paper, then cut and tape to make the top of the rocket. Cut a triangle from the construction paper and slide into two slits you make on bottom of rocket. Cut the aluminum foil into a circle shape and strip. Tape these pieces to the rocket ship.
Tie a string to the top of the cereal box and pass through the rocket to create the illusion that the rocket ship is blasting off.
Stick star stickers to bottom of a few pipe cleaners and then tape the other side of the pipe cleaner to the top of the cereal box.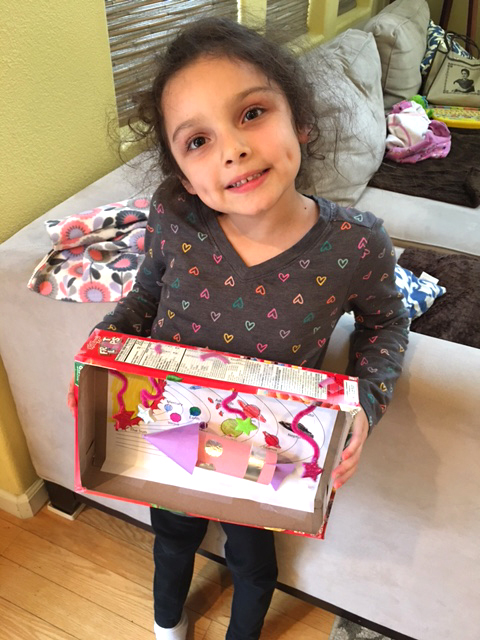 Linda Castillo is the Founder and Executive Editor of www.ModernLatina.com. She writes on topics that empower and inspire Latinas including art, motherhood, green living, culture, travel, and issues transforming the Latino community. Linda has earned a B.S. in Business and a M.S. in Mass Communications from San Jose State University.