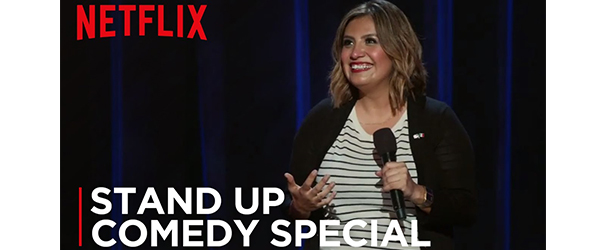 by Linda Castillo
Cristela Alonzo: Lower Classy is the perfect show for a Friday night filled with laughs. Comedian Cristela keeps it real talking about her experiences as the daughter of an immigrant, social class, breaking the glass ceiling and so much more. She will have you recalling your own fond childhood memories and roaring with her references to Tampico and Fabulouso.
Cristela bares her soul to the audience when she talked about how her TV show Cristela was a tribute to her mom. In that show, she was sharing her experience growing up as a daughter of an immigrant.
"When we talk about immigrants we never really give them a heart and a soul," said Cristela. She wanted people to know the story of her mom who went through so much so that Cristela could be where she is now.
Be sure to check it out on Netflix now.
Linda Castillo is the Founder and Executive Editor of www.ModernLatina.com. She writes on topics that empower and inspire Latinas including art, motherhood, green living, culture, travel, and issues transforming the Latino community. Linda has earned a B.S. in Business and a M.S. in Mass Communications from San Jose State University.