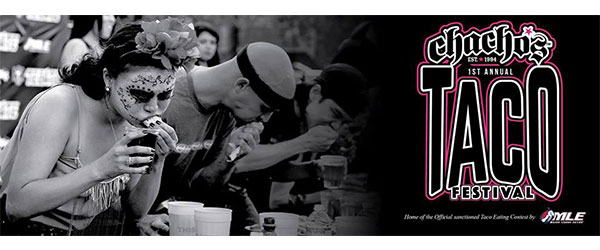 Featured Event: Chacho's Taco Festival | August 15
Last year, the 1st Official Major League Eating-sanctioned Taco Eating Contest brought over 7,000 people to the 5th Annual Día San José the largest dia de los muertos festival in the city of San Jose, California. This year, Chacho's is taking the Taco Eating Contest to another level and making it a thing of its own.The 1st Annual Chacho's Taco Festival will bring taco trucks, music, and lots of entertainment, on top of hosting the 2nd Official MLE-sanctioned Taco Eating Contest. The festival will be hosted at St. James Park in downtown San Jose on August 15th, 2015. Save the date and stay tuned for more updates, taco lovers! Time: 11:00am – 8:00pm https://www.facebook.com/events/1632665540297596/ 
American Idiot | July 24-August 2
Based on the Grammy Award winner for Best Rock Album in 2005, "Green Day's American Idiot" explores youth, love, and loss in an age of media saturation. Like CMT's previous successes with "The Who's Tommy," "Rent," and "Jesus Christ Superstar," this production, directed by Kevin R. Hauge, will be a visual and sonic experience. It is not to be missed. Thurs, Fri: 7pm Sat: 2pm, 7pm Sun: 1pm and/or 6pm. Ticket Information: $16-$24 http://www.cmtsj.org
Summer Outdoor Movie Night (Mountain View) | August 7
Celebrate how "Parks Make Life Better!" with a movie under the stars. This week's film is "Mr. Peabody and Sherman." Bring a blanket or lawn chair to sit on. This event is co-sponsored by the City of Mountain View Recreation Division and Youth Advisory Committee. Movie begins at 8:30pm or when dark outside. Ticket Information: Free http://www.mountainview.gov/depts/cs/events/summermovie.asp
MACLA end its 2014-15 season with BREAKING POINT | June 10 – August 8
Glass art works by award-winning Bay Area artists Jaime Guerrero and Viviana Paredes. 12:00 PM – 7:00 PM Location: 510 South 1st Street, San José, CA. Free. http://maclaarte.org/programs/visual-arts
Pinocchio | August 6- 9
Based on the book by Carlo Collodi, this vibrant musical follows Pinocchio, an "almost real boy," and his father, Geppetto. From "You Can Talk, You Can Walk" through "The Land of the Toys" and "Everything I Do Goes Wrong," follow Pinocchio's wild adventures all the way into the belly of Monstro the Whale. Meet the Fox and the Cat, Candlewick and the Blue Fairy. CMT's final show of its 47th season endjust may end with Pinocchio's dearest wish coming true! Thurs, Fri: 7pm Sat: 12pm, 4pm, 8pm Sun: 1pm, 5pm. Ticket Information: $14-$18 http://www.cmtsj.org
Los Angeles Azules And Moderatto | August 9
The Angeles y Pecadores Tour merges two different styles and two genres on one stage: cumbia–Columbian-style dance music–from Los Angeles Azules and rock from the group Moderatto. "17 Años," featuring Jay de la Cueva, is the song that has been selected as a promotional single for Los Angeles Azules in the States. As for Moderatto, the group is heard on national radio in the United States with the single "Llamada de Mi Ex." The musical creativity of both groups is very original. 7:30 pm. Location: City National Civic, 135 W San Carlos Street, San Jose 95113. Ticket Information: $50 http://sanjosetheaters.org/event/angeles-and-pecadores-tour-los-angeles-azules-and-moderatto/?instance_id=5699
San Jose Earthquakes Vs Colorado Rapids – Major League Soccer | 8/14
The San Jose Earthquakes are hungry for Major League Soccer victory in this game at the brand new Avaya Stadium. Experience up-close soccer action while you cheer on the home team! Location: Avaya Stadium, 1123 Coleman Ave, San Jose 95110. Ticket Information: $20-$130 http://www.sjearthquakes.com/schedule
FroYo Run | 8/15
The FroYo Run is a 5k or 10k road race with a frozen yogurt twist. Whether you run, walk, swirl, or twirl your way to the finish line, a refreshing reward of frozen yogurt waits for you. Arrive one hour prior to race start for goodie-bag pickup. Location: Arena Green, Santa Clara Street Autumn Street San Jose 95110. Ticket Information: $34-$50 *Note: A $5-off coupon is available on the FroYo Facebook and website, and a 20% discount is available for teams of four or more. http://thefroyorun.com
International Dance Festival At Silicon Valley 8/10-8/16
International Dance Festival at Silicon Valley (IDF@SV) offers amazing, intensive workshops for intermediate-advanced dancers, from mid-teen to any age of adult. Styles include contemporary, classic Chinese, salsa, and Afro-Haitian, as well as choreography. New this year will be classic Chinese dance for dancers age 12-14. Workshop dancers and artist-teachers perform in public at the Festival Concert on August 16. This year's inspiring artists are: Leslie Arbogast for Afro-Haitian; Ann Woo for classic Chinese; Leslie Friedman for contemporary and choreography; Etta Walton for line dances; Amity Johnson for PIlates; Leanne Rinelli for salsa; and AA Delgado for tap. Location: Mountain View Masonic Center, 890 Church Street, Mountain View 94041Ticket Information: $354 for full workshop ($304 for early bird by 7/10) *Note: Scholarships application deadline is 6/30, and should be sent to livelyfoundation@sbcglobal.net http://www.sanjose.org/plan-a-visit/events/international-dance-festival-silicon-valley
West Side Story (San Jose) | July 16 – August 23
The world's greatest love story is transported to New York City in one of theater's finest accomplishments. Shakespeare's "Romeo and Juliet" takes to the streets as two idealistic young lovers find themselves caught between warring street gangs–the American "Jets" and the Puerto Rican "Sharks." Their struggle to survive in a world of hatred, prejudice, and violence becomes one of the most breathtaking, relevant musical dramas of all time. Wed-Sat: 8pm Sun: 2pm *No shows 7/19, 7/22, 7/29. Ticket Information: Students: $17 Gala Night:$35 General Tickets: $30 *Note: Tickets for closing weekend are increased by $2. http://cltc.org
Palo Alto Festival Of The Arts | August 22 – August 23
The Palo Alto Festival of the Arts is celebrating their 34th annual event in beautiful downtown Palo Alto. This festival highlights the work of more than 300 talented artisans, from paintings to photography, ceramics and jewelry to unique sculptures, and much more. Artists featured at this year's event come from all over the country, as well as throughout the Bay Area, bringing hundreds of one-of-a-kind art pieces and artisan crafts presented in an awe-inspiring display of creativity and talent. Location: Palo Alto Festival of the Arts, University Avenue and High Street Palo Alto 94301. Ticket Information: Free http://www.mlaproductions.com
Los Lonely Boys With JC Smith Band – Music In The Park | August 28
Music in the Park hosts Grammy Award winners Los Lonely Boys, who bring their "Texican" brand of rock 'n' roll from San Angelo, Texas to downtown San Jose. Los Lonely Boys combines elements of rock 'n' roll, Texas blues, soul, country, and Tejano. Local favorite J.C. Smith Band, which has been voted "best blues band" in the South Bay numerous times, opens the show. All Music in the Park events include craft beer offerings by Lagunitas and Strike brewing, mixed cocktails in an adult lounge area, J. Lohr wines, and gourmet food trucks. The FutureArtsNow! Activity Zone includes kids' urban art activities and dance workshops. Luna Chalk Arts Festival will have an interactive Chalk Zone to channel the inner artist in youth and adults alike. Location: Plaza de Cesar Chavez. South Market Street, San Jose 95113. Ticket Information: $15 for adults ($10 in advance) Free for children 12 and under with paying adult http://sjdowntown.com/musicinthepark/
5th Annual Silicon Valley Food And Art Festival | August 30
Silicon Valley Food and Art Festival was started by the CEO of Ding Ding TV, Diana Ding, and the publisher of Distinctive Taste Magazine, George Shao, in 2011 to promote culture and share delicious food. Joined by Cupertino Mayor Orrin Mahoney and Indian American community leader Gauri Guleria, it became one of the most popular multicultural events in Silicon Valley, attracting thousands of people. Location: Quinlan Community Center, 10185 N Stelling Road, Cupertino 95014. Ticket Information: Free entry $1 per taste *Note: Sign up online to get a small gift via http://www.eventbrite.com/e/silicon-valley-food-and-art-festival-contestants-registration-tickets-15430620401?aff=erellivorg
8th American Indian Heritage Celebration | September 12
The American Indian Heritage Celebration (AIHC), an inter-tribal collaboration of American Indian leaders and volunteers of the Santa Clara Valley, will bring together thousands of people to the Santa Clara County Fairgrounds. This is a daylong event celebrating American Indian heritage, cultural traditions, history, language, art, music, and community. 12pm-10pm. Location: Santa Clara County Fairgrounds, 344 Tully Road, San Jose 95111. Ticket Information: Free admission $5 for parking. https://www.facebook.com/pages/American-Indian-Heritage-Celebration/634033696668989
Beta Space Diana Thater – Exhibition | Now through September 13
Long interested in the mysteries of the night sky and of the natural world, internationally recognized artist Diana Thater has created a dramatic new video and light installation based on her fascination with the dung beetle and its relationship to our galaxy. Larger-than-life moving images of the jewel-like insect float on the barrel-vaulted ceiling of San Jose Museum of Art (SJMA)'s soaring skylight gallery. Directly below this starry scene, a 16-by-20-by-8-foot box emits a soft yellow light like that of the Sun. Thater enveloped the entire gallery with blue light to mimic the environment that the beetle inhabits. Nearby, two video walls display animations of the Milky Way and its galactic neighborhood based on the latest scientific observations of the universe.This exhibition is the fourth in SJMA's ongoing series "Beta Space." Like the legendary Silicon Valley garage, "Beta Space" serves as an experimental laboratory for artists, collaborative ventures, and catalytic ideas. Silicon Valley has long been a national and international center of astronomical activity. Thater is collaborating with Puragra GuhaThakurta, professor of astronomy and astrophysics at the University of California, Santa Cruz and UCO/Lick Observatory on Mount Hamilton in San Jose. A leading international expert on the formation and evolution of galaxies, GuhaThakurta has advised Thater on the selection of images and animations of the Milky Way created from scientific observations of the universe generated primarily with the Hubble Space Telescope. Location: San Jose Museum of Art, 110 S Market Street San Jose 95113. Ticket Information: $8 for adults $5 for students, seniors, and youth Free for SJMA members and children six and under $5 after 5pm on Third Thursdays http://sjmusart.org/exhibition/beta-space-diana-thater
Gloria Trevi | August 22
Superstar Gloria Trevi announced her new tour El Amor, making a stop at the City National Civic in San Jose. Gloria's El Amor tour will give her fans an intense show filled with passion and emotions, once again reinventing herself and presenting an innovative tour to the public, full of musical successes, romanticism, and a showmanship that has always been identified. "There are songs that have transformed my life regarding love and to know how to be loved; in this tour, I have left pieces of my soul that will be physically and emotionally very demanding but worth it because this tour is LOVE and LOVE is all that one can do. Prepare to live how you should…passionately!!!"  8:00 PM 135 West San Carlos Street, San Jose, CA 95113 www.mundotrevi.com.
Jose Clemente Orozco Art Exhibit | Now through August 23
José Clemente Orozco: Figure Studies. One of the esteemed Los Tres Grandes Mexican muralists, José Clemente Orozco (1881 – 1949) is best known for monumental fresco cycles that present dramatic, epic narratives.This exhibition includes twenty-three figure studies generously loaned by the Michael Wornick Collection. Many of them have never been exhibited before. Hours: Tuesday – Sunday, 11 AM–5 PM. June 09, 2015 to August 23, 2015 Location: 110 South Market Street, San Jose, CA 95113. Cost $ 5.00. The Museum is open 11 AM–8 PM on the third Thursday of each month. Admission: Adults: $8, Student, senior, youth: $5. Free for SJMA http://sjmusart.org/exhibition/jose-clemente-orozco-figure-studies
ECDYSIS: THE MOLTING OF A CUCARACHICA | Now through September 16, 2015
From 2002 to 2012, performance artist Xandra Ibarra's burlesque persona, La Chica Boom, embodied the experience of racial and sexual abjection. Through combined parody and spectacle, La Chica Boom presented spictacles—performances that engaged hyper-visibility in order to explore the problematic realities of overtly sexualized racial tropes. Following her 2012 solo performance Fuck My Life, Ibarra resolved to abandon the persona of La Chica Boom to explore the possibilities of object-based art to reflect upon performance, ephemera, race, and sexuality. Ecdysis: The Molting of a Cucarachica explores imagery related to the cucaracha and its life process, ecdysis, in which the insect molts or sheds its exoskeleton or outer skin. The much-stigmatized cucaracha signifies fears of overpopulation, endurance, and infestation for both home and nation. Now the cucaracha directs Ibarra in different, yet equally difficult ways of thinking through a racialized, sexualized existence. Her latest work in photography, video, and installation art reinterprets racialized costume as skin and uses the process of molting to reconsider her own relationship to La Chica Boom.  Like the cucaracha, Ibarra's own ecdysis results in leaving behind a skin, emerging anew, yet appearing exactly the same as she did before. Due to mature content you must be 18+ to view this exhibition. Location & Hours: Galería de la Raza is located in the heart of San Francisco's Mission District in San Francisco, CA. Address: 2857 24th Street – San Francisco, CA 94110. Gallery Hours: For spring/summer 2014, the main gallery at Galería de la Raza is open during exhibition dates, Wednesday-Saturday, 12pm-6pm, and on Sundays from 12pm-5pm. http://www.galeriadelaraza.org/eng/events/index.php?op=current&type=1&time=1&format=8
Tamale Festival | August 1
The San Jose Tamale Festival is Featuring: Malo, Integro Latino, Johnny Maxwell & much, much more! 12pm to 8 pm. Location: Emma Prusch Park on the corner of King and Story Roads, San Jose Ca. Tickets: Saturday 7.00 per adult (Click Here). Children 12 and under are free. Saturday: Too Smooth Band, Malo, Integro Latino, Johnny Maxwell & much, much more!vEnjoy an all day festival with great music, beer and food from local tamale restaurants and various premier food booths. 12:00 PM – 8:00 PM. Location: 647 South King Road, San Jose, CA 95116 http://www.sjtamalefest.com/
Oakland Jazz Festival | August 1
Enjoy a day of jazz, R&B, salsa in the sun at Cal State East Bay Hayward. Join us as we celebrate the 80th birthday of Pete Escovedo, and listen to Eric Benet, Lalah Hathaway and more. Saturday, August 1, 2015 at 12 noon. 12:00 PM CSEB Hayward, CA. $ 59.00 http://oaklandjazzfestival.com
Free Latino Shows at Yerba Buena Gardens Festival | June 18 – October 18
Yerba Buena Gardens Festival Announces 15th Anniversary Season Programming.100 Free Events from May 3 – October 31, 2015. This year the Yerba Buena Gardens Festival celebrates 15 years of admission-free performing arts in one of the City's most beautiful public spaces! The 2015 anniversary season offers over 90 programs, including music, theater, circus, dance and poetry. Whether from the Bay Area or well beyond, every one of our artists is tops. Visit www.ybgfestival.org or call (415) 543-1718. All events are free. * The Yerba Buena Gardens Festival IS NOT part of the Yerba Buena Center for the Arts. All programs take place outdoors in Yerba Buena Gardens, off Mission Street between 3rd and 4th Streets, San Francisco.
August:
AfroSolo in the Gardens, Saturday, August 1, 1:00pm-3:00pm
San Francisco Mime Troupe, Sunday, August 2, 2:00pm-4:00pm
Raq Filipina, Thursday, August 6, 12:30pm-1:30pm
Pistahan, Saturday & Sunday, August 8 & 9, 11:00am-5:00pm
Poetic Tuesdays with Litquake, Tuesday, August 11, 12:30pm-1:30pm
Son Jarocho Concert, Thursday, August 13, 12:30pm-1:30pm
Lavay Smith & Her Red Hot Skillet Lickers, Sat., August 15, 1:00pm-2:30pm
Brazil in the Gardens, Sunday, August 16, 1:00pm-2:30pm
Charming Hostess, Thursday, August 20, 12:30pm-1:30pm
Let's Go Salsa@Jessie: Vission Latina, Thursday, August 20, 6:00pm-7:30pm
Cambalache + Tarimba, Saturday, August 22, 1:00pm-3:00pm
Clynton Oliver Cox, Thursday, August 27, 12:30-1:30pm
Santa Clara County Fair | July 30 – August 2
Carnival rides, live music, food and drink, kids' activities. children's activities. July 30-Aug. 2 (entertainment and event schedules TBA); Santa Clara County Fairgrounds, 344 Tully Road, San Jose; ticket information TBA; www.thefair.org.
Aloha Festival | August 1 -2
Polynesian dance performances, music, Hawaiian art and souvenirs, food and drink. 10 a.m.-5 p.m. San Mateo Event Center, 1346 Saratoga Drive, San Mateo; free admission; www.pica-org.org.
Fremont Festival of Arts | August 1-2
More than 700 artists' booths, live music on three stages, kids' activities, food and drink. 10 a.m.-6 p.m. Aug. 1-2; Capital Avenue, between Paseo Parkway and State streets; free admission; www.fremontfestival.net.
Monterey Scottish Games & Celtic Festival | August 1 – 2
Live Celtic entertainment with massed pipe bands on parade, British and Scottish food and drink, demonstrations and contests, arts and crafts. Gates opens 9 a.m. Aug. 1-2; Monterey County Fairgrounds, 2004 Fairground Road; $12-$15, $15-$20 two-day pass; www.montereyscotgames.com.
OAKLAND ART + SOUL FESTIVAL | August 1-2
: Live music on several stages (lineup TBA), dancing, barbecue contest, food and drink, arts and crafts, and art. Noon-6 p.m. Aug. 1-2; Frank Ogawa Plaza, 14th Street and Broadway, Oakland; $7-$10 (kids 12 and under free); www.artandsouloakland.com.
Monterey Bay Strawberry Festival | August 1 – 2
Various strawberry treats, Food and drinks, carnival rides, live entertainment. 10 a.m.-7 p.m. Ramsay Park, 1255 Main St., Watsonville; free admission; http://cityofwatsonville.org/visitors/strawberry-festival.
CALIFORNIA BEER FESTIVAL | August 7 – 9
More than 80 craft brews on tap, food, live entertainment. 5:30 p.m. Aug. 7, 12:30-5 p.m. Aug. 8, 11:30 a.m.-5:30 p.m. Aug. 9; Aptos Village Park, 100 Aptos Creek Road, Santa Cruz; ticket packages $10-$99 (kids under 12 free on Aug. 9); www.californiabeerfestival.com.
GOOD OLD FASHIONED BLUEGRASS FESTIVAL | Aug. 6-9;
Bolado Park, near Bolado Road and Airline Highway, Hollister; lineup and ticket information TBA; www.scbs.org/events.
LOS GATOS FIESTA DE ARTES | August 8-9
Live music, arts and crafts, food, wine and beer, kids' activities. 10 a.m.-6 p.m. Aug. 8-9, Los Gatos Town Civic Center, 100 E. Main St.; free admission; www.lgfiesta.org.
SCOTTS VALLEY ART & WINE FESTIVAL | August 16
More than 150 artists; food, wine and beer, live music, kids' rides and activities. 10 a.m.-6 p.m. Aug. 15, 10 a.m.-5 p.m. Aug.16; Skypark, 361 Kings Village Road, Scotts Valley; free admission; http://svartfest.com/
HAYWARD ZUCCHINI FESTIVAL | August 15-16
Zucchini delicacies, food and drink, live entertainment, kids' activities. 10 a.m.-8 p.m. Aug. 15-16; Kennedy Park, 19501 Hesperian Blvd., Hayward; $4-$8; www.zucchinifest.org.
PALO ALTO FESTIVAL OF THE ARTS | August 22 – 23
Italian street painting, arts and crafts, live music, food and drink, kids' activities. 10 a.m.-6 p.m. University Avenue, between High and Webster streets; free admission; www.mlaproductions.com.
ASSYRIAN FOOD FESTIVAL | August 23
Food and drink, live music and dancing, arts and crafts, kids' activities. 11 a.m.-11 p.m. Aug. 22, 11:30 a.m.-9 p.m. Aug 23; Assyrian Church of the East, 680 Minnesota Ave., San Jose; http://assyrianfestival.com.
ITALIAN FAMILY FESTA | August 29
Italian delicacies, wine, grape-stomping. arts and crafts, entertainment, kids' activities. 11 a.m.-8 p.m. Aug. 29, 11 a.m.-6 p.m. Aug. 30; Guadalupe River Park, 350 W. Julian St., San Jose; free admission; www.italianfamilyfestasj.org.
CAL SHAKES PRESENTS: LIFE IS A DREAM – FINAL EVENING PERFORMANCE!  | August 1
"THE SPANISH HAMLET" California Shakespeare Theater presents Life Is a Dream. A king driven by a chilling prophecy; a scorned woman on a journey for revenge; a dangerously ambitious couple vying for the throne; and a man who defies fate to make a new destiny for himself, his family, and his country are the beating heart of Pulitzer Prize-winner Nilo Cruz's poetic adaptation of Pedro Calderón de la Barca's ferociously beautiful Spanish Golden Age classic. This  epic tale of love, power, and destiny is directed by Loretta Greco, and features a brilliant cast led by Bay Area favorite Sean San José. 8:00 PM. 100 California Shakespeare Theater Way, Orinda, CA 94563, USA Tickets: $ 35.00. Location: Bruns Amphitheater, 100 California Shakespeare Theater Way, Orinda, CA 94563 http://www.calshakes.org
SOUTH FIRST FRIDAYS ART WALK | August 7
The South FIRST FRIDAYS art walk is a self-guided evening tour through galleries, museums, and independent creative businesses featuring eclectic art exhibitions and special performances. All art venues are FREE & open to the public. South FIRST FRIDAYS presents. 6:00 PM – 10:00 PM. Website: http://www.southfirstfridays.com/
CAMINOS FLAMENCOS WITH JASON MCGUIRE TRIO | August 8
Benefit for Ashkenaz Caminos Flamencos with Jason McGuire Trio Flamenco Doors at 7:30 pm Show at 8:00 pm $30 1st 2 Rows/$25 GA/$10 Kids <13 Tonight's benefit concert for Ashkenaz is presented by Bay Area treasure and Emmy Award-winning dancer Yaelisa leading her Caminos Flamencos dance troupe, joined by guitarist Jason McGuire "El Rubio" with his trio of musicians, plus guest singer Reyes Barrio from Sevilla. Tickets and more info at: http://ashkenaz080815.eventbrite.com
Juanes | August 8
JUANES Announces U.S. Concert Dates For His Loco De Amor Tour. Following his historic Spanish-Language performance on The GRAMMY Awards, and topping iTunes Latin sales for the last week with his hit single "Juntos (Together)," Latin Rock's leading global ambassador will bring his critically-praised "Loco De Amor Tour" across The United States this summer. 6:00 PM Location: The Mountain Winery, Saratoga View $ 40.00
San Francisco Son Jarocho Festival | August 11 – 15
The 2015 San Francisco Son Jarocho Festival features an exciting lineup of artists and events that represent the best of the genre, both traditional and contemporary. The festival – in its 4th year at Brava – is a collaboration between Brava! for Women in the Arts and Round Whirled Records, along with Yerba Buena Gardens Festival, and is a benefit for Brava Theater Center.  Headlining the festival is the award-winning Son Jarocho band, Los Sonex, from Xalapa, Veracruz – who will do a lunchtime appearance on August 13 for the Yerba Buena Gardens Festival and will perform in full concert Saturday, August 15 at Brava Theater Center.  At the forefront of a Son Jarocho renaissance in Veracruz, Mexico, these virtuoso musicians combine the folk music traditions learned from the elders with virtuosi performance skills and a fusion of elements of rock, jazz, hip hop and funk.
Tues, Aug 11 – Thursday, Aug 13: 7pm Workshops with members of Los Sonex, Location: La Pena Cultural Center, Oakland
Thursday, Aug 13: 12:30-1:30pm FREE at Yerba Buena Gardens; Yerba Buena Gardens Festival presents Los Sonex
Friday, Aug 14; 8pm, FREE Community Fandango, Brava lobby
Saturday, August 15: 6:30 pm, Pre-show reception with Dia'Pa Son in Brava Lobby; 7:30 pm, Los Sonex, Cuicacalli Dance Company,  Debut of Madre Natura, Brava Mainstage
Saturday, August 22: 1pm-3pm, FREE at Yerba Buena Gardens, Yerba Buena Gardens Festival presents Cambalache and Tarimba
2015 California Hispanic Chambers of Commerce | August 20 -21
http://cahcc.com/
"CANVAS DAYDREAMS" | August 19 – September 13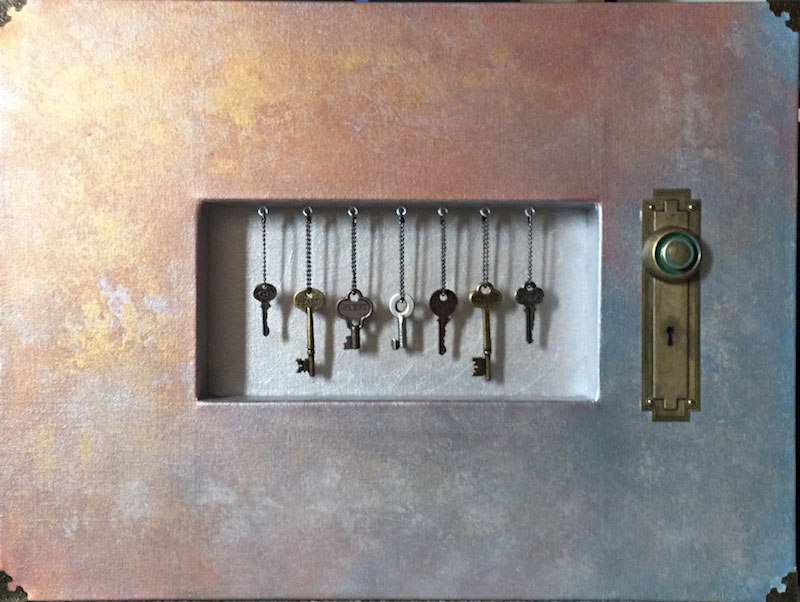 Carmen Milagro & The Payne Mansion Hotel Present: "CANVAS DAY DREAMS" An exhibit by Peruvian-born Talavera-Ballon and emerging artist Andrew Rosas for SF art lovers. AUGUST brings established and emerging artists to the Payne Mansion Hotel and YOU are invited! ARTIST RECEPTION 8/19/15 (6-9pm) with Wine and Tasty bites by Chef Bronson. ~ http://www.talavera-ballon.com/ Time: Opening reception 8/19 from 6- 9 pm Location: The Payne Mansion, San Francisco. https://www.eventbrite.com/e/carmen-milagro-presents-canvas-daydreams-by-talavera-ballon-and-andrew-rosas-tickets-17823344102 Featuring two artists:
Andrew Rosas :San Francisco born Andrew Rosas finds much of his motivation from artists such as: MC Escher, Vincent Van Gogh, Edvard Munch, and Georges Seurat.
Talavera-Ballón: "Claudio Talavera-Ballón is a Peruvian-born painter based in San Francisco, CA. A disciple of acclaimed artist Luis Palao Berastain, he captures with great talent the essence of ordinary people's lives and their surroundings across diverse regions and cultures of the Americas. Talavera-Ballón explores themes relevant to his experience living in several regions across Peru, highlighting important social and cultural aspects of people living in diverse landscapes of the Americas. His work is also a tribute to immigrants like himself who left their home countries in search of new horizons.
Movies on the Beach – Ferris Bueller's Day Off | August 5
Watch a classic movie on the beach with the world-famous Giant Dipper coaster lights twinkling overhead. Bring the family and your blanket or low-back chair, relax and enjoy the free show. Seating is first-come, first-served. FREE . Location: Santa Cruz Beach Boardwalk Santa Cruz, CA. Every Wednesday @ 9pm June 24 – August 12 beachboardwalk.com/movies/
California Beer Festival Santa Cruz | August 8-9
Saturday is Craft Beer Heaven – over 85 craft beers on tap, mouth watering food, bocce ball and live entertainment. Sunday bring the family, blankets and chairs for the hamburger and hops music festival. Best hamburgers, gourmet & fusion sliders, craft beer and an amazing live entertainment lineup. Kids 12 and under are FREE. There is NO beer sampling on Sunday but beer and food available for purchase. Location: Aptos Village Park100 Aptos Creek Road Aptos, CA CaliforniaBeerFestival.com
Tequila & Taco Music Festival | August 22 – 23
Saturday, tequila takes center stage with a variety of top shelf tequila and Mezcal sampling, live music all day along with gourmet street tacos. Sunday is Margarita Sunday Funday in downtown Santa Cruz. Bring the family and enjoy a sunny summer afternoon, sipping on an assortment of margaritas, eating delicious tacos, all while enjoying a great music lineup! Location: San Lorenzo Park, 137 Dakota Street, Santa Cruz, CA tequilaandtacomusicfestival.com
Evenings by the Bay – Saturdays & Sundays | Now until September 6
Spend your summer evenings by the sea and enjoy extended hours until 8 p.m. on Saturday and Sunday nights. New this year, our Cooking for Solutions summer time festivities include sustainable food and wine tastings and special programs, all while listening to live music and hanging out with your favorite animals. Location: Monterey Bay Aquarium
Under the Persimmon Tree with Andi Teran, author of "Ana of California" | August 2
On Sundays from July through September 2015, the Henry Miller Memorial Library in Big Sur will host some of the country's most accomplished authors, artists, journalists, and thinkers in its new "Under the Persimmon Tree" series! August 2nd features Andi Teran, Los Angeles-based author of Ana of California, (Penguin Books) a new coming-of-age work exploring the modern farming movement here in the Golden State. This event begins at 4 pm and is free; donations will be accepted. The Henry Miller Memorial Library is located in the heart of Big Sur, 25 miles south of Carmel and ¼ miles south of Nepenthe restaurant on Highway 1. Location:  Highway One Venue: Henry Miller Memorial Library. Admission: free
PacRep presents Buddy, Elvis and the Guys! Tribute Concert | August 6- 30
Buddy, Elvis and the Gang! Aug 6 – 30, 2015 Golden Bough Theatre This summer marks the return of Travis Poelle as rock icon Buddy Holly, in a tribute concert featuring the hits of Buddy, Elvis, Little Richard and more, but also expanding into the 1960s including songs by Simon & Garfunkle, Bob Dylan, and The Mamas and Papas! Featured performers from our award winning production of "Buddy: the Buddy Holly Story" include Davitt Felder, Lydia Lyons and Daniel Simpson. "Shake, Rattle and Roll" in the aisles as these "Legends of Rock 'n' Roll" "Twist and Shout" at the Golden Bough! Venue: Golden Bough Playhouse. Admission: $8 – $42 http://www.pacrep.org/BuddyElvisAndGang
Kids' Day at The Del Monte Shopping Center | August 8
This annual community event includes a petting zoo, magic show, pony rides, MY Museum games, game tables, face painting, and a fish-for-a-rubber-ducky game with prizes. Inflatable Crayons will be handed out to all children, and donations accepted with proceeds to Make-A-Wish. Location: Del Monte Shopping Center: 1410 Del Monte Ctr, Monterey. Admission: Free
Monterey Car Week | August 10 – 16
Classic automobiles take over the Monterey Peninsula during Monterey Car Week and Concours d'Elegance! All over Monterey County, classic cars take to streets, golf courses, parks and the world-renowned Mazda Raceway Laguna Seca, surrounding visitors with automobiles from yesteryear. http://www.seemonterey.com/events/sporting/concours/
Carmel Plaza Summer Live Music Series | Now until August 28
It's summertime and "Carmel Plaza's Summer Live Music Series" is back in full swing starting Friday, July 10 from 5 – 7 PM continuing through August 28. The free two hour live entertainment in the garden courtyard of Carmel Plaza, in Carmel by the Sea, has a large following of locals and visitors from Silicon Valley, San Jose, and Santa Cruz. Over 200 people visit the Plaza between 5 and 7 PM to be a part of the "Party in the Plaza." The Summer Live Music Series showcases the region's talented bands, local premier wineries and offers savory appetizers from local gourmet restaurants.This year's fabulous lineup of musicians is the popular Nu-Horizon Band, Chicano All Stars, Jonah & the Whalewatchers (making a debut at the Plaza), The Money Band, Joy Bonner Band, Steve Ezzo & the Monterey Bay All-Stars featuring Neal Banks, Red Beans & Rice, and introducing Velvet Plum from Santa Cruz. Each Friday evening features a band that specializes in creating a vibrant, danceable atmosphere; inspiring audiences to the dance floor. At the 6:00 PM during the 15 minute intermission there will be a short fashion presentation by one of our retailers. Selected stores stay open till seven o'clock to accommodate shoppers. Carmel Plaza's Summer Live Music Series is free to the public. Ocean Ave and Mission St. Venue: Carmel Plaza Admission: Free http://carmelplaza.com/events
Thursdays: Twilight Concerts | Various dates in August
Featuring a series of concerts by local groups offering a wide variety of genres from blues, jazz, acoustic to ethnic sounds. Location: St. James Park, San Jose http://sjdowntown.com/summerinstjames/
TBA – August 6th
TBA – August 13th
"The Commons" September 25th – (This is a Friday performances and there won't be a Thursday "Twilight Concerts" on this date) 6:30 p.m.
Festival Del Arte | August 9
We would like to invite the community to attend our annual Community Arts Festival at Closter park in Salinas. We will have Community Agencies, food booths entertainment, singing contest, basketball tournament and an art exhibit by Urban Arts Collaborative. Performances by Banda Herencia Tapatia, Ballet Folklorico Arcoiris Cultural, Mariachi de Caminos, Rondalla Alisal, Alisal Percussion, Grupo de Danza Tlayolotli, Valley Roots, Corazón Atómico, Mike PZ and the Associates, Amoxtli Ilhicamina, Los Tiliches and much more. Time: 11:00am  Location: Closter Park, Salinas https://www.facebook.com/events/1652918141610892/
Women's Equality Day Luncheon | August 28
Limited seating available – this event is always at capacity! Secure your seat today and join us for the Santa Clara County Commission on the Status of Women's Annual Equality Day Luncheon as we return to the beautiful Mexican Heritage Plaza Pavilion on Friday, August 28, 2015. We promise a delicious lunch with 250 of our local leaders dedicated to advancing the needs of women and girls. Get highlights on the State of Women & Girls in Santa Clara County as we mix and mingle, celebrating women's strength and spirit. Our program proudly features an inspirational keynote by Carissa Phelps, a Mexican-American author, attorney, and advocate for sexually exploited runaway children and homeless youth. She is known as the subject of the award-winning documentary, Carissa, directed by David Sauvage. The 2008 film revisits her life as a sexually exploited runaway child living on the streets of Fresno, California. Having been involved in various petty crimes and probation violations, as well as grand theft auto. Teaching herself mathematics and working to overcome numerous rapes, sexual exploitation, and substance abuse and addictions, she eventually graduated with an MBA and a law degree from UCLA. She is the founder of Runaway Girl, Inc., which advocates for runaway and homeless youth, while providing training for organizations to effectively reach out and address homelessness and human trafficking. In 2012, her life story was told in the book, Runaway Girl: Escaping Life on the Streets, One Helping Hand at a Time. Time: 11:30 – 1:30. Location: School of Arts & Culture @MHP 1700 Alum Rock Ave, San Jose, California 95116 http://www.eventbrite.com/e/scc-csw-womens-equality-day-luncheon-2015-tickets-17163418246?aff=eac2