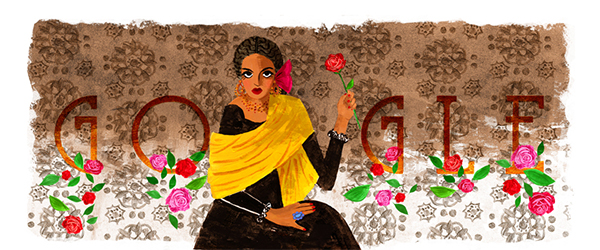 Excerpt: Time
Katy Jurado, a groundbreaking Mexican actress who built a Hollywood career without sacrificing her identity, is the subject of Tuesday's Google Doodle.
Jurado, born María Cristina Estela Marcela Jurado García, rose to the top of Mexican cinema and, soon after, Hollywood with her portrayal of complex women in the 1950s.
Google is celebrating her remarkable career on what would have been her 94th birthday.
Jurado was the first Mexican actress to be nominated for an Academy Award. She won the Golden Globe for Best Supporting Actress for her portrayal of Helen Ramirez in the 1952 film High Noon, which also starred Grace Kelly and Gary Cooper. She also won several Silver Ariel Awards, the highest honor in Mexican cinema.