This year marks the celebration of the 50th anniversary of It's The Great Pumpkin, Charlie Brown and Great America is throwing a bash with the entire Peanuts Gang!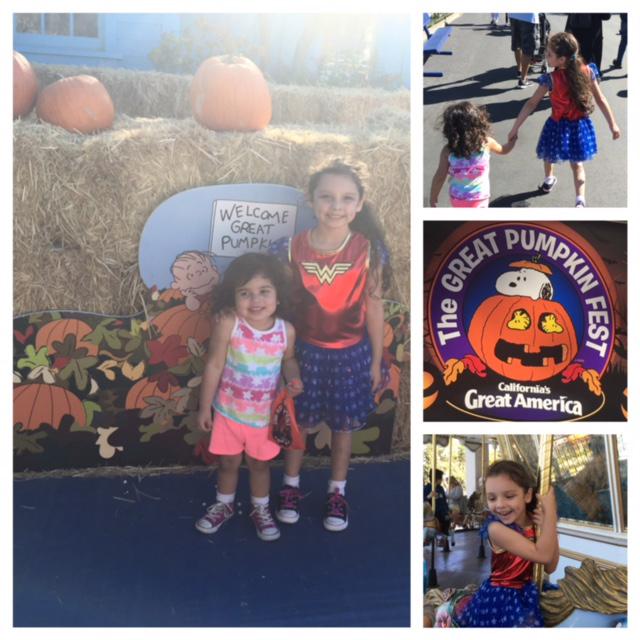 Kids under 12 are welcome to join the festivities in Snoopy Land every weekend from October 1-30 (closed October 2 & 23 for 49ers games).
Our family had a chance to try all the special activities including photo ops with Snoopy, Lucy and more. Kids can trick-or-treat, try out pumpkin decorating, wander in the hay maze and stop at the coloring station.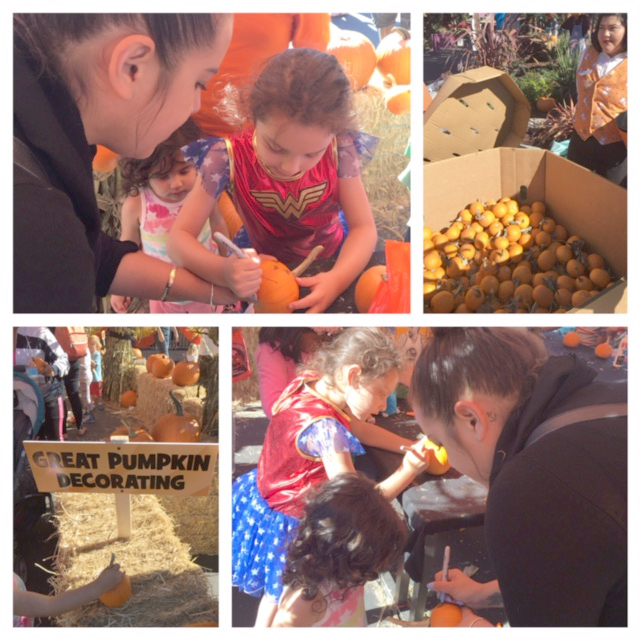 There were plenty of photo ops with all the Halloween decorations including this 1,000 pound pumpkin!  Kids can dance up a storm in the giant foam pit filled with bubbles.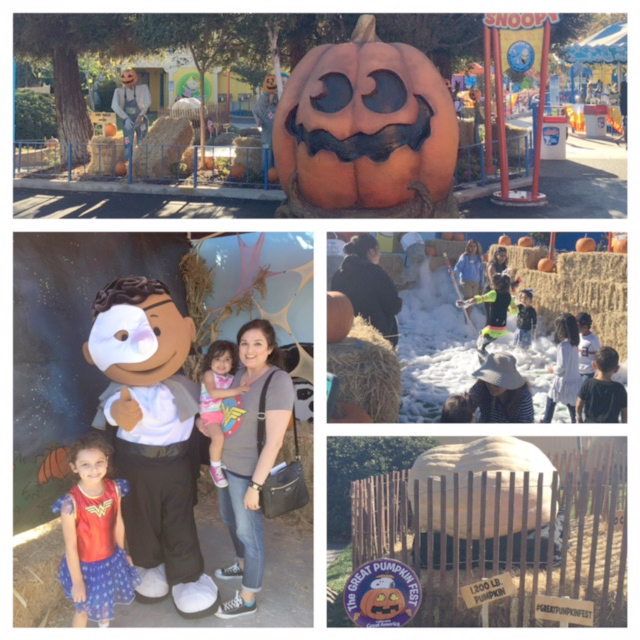 If you haven't seen the It's The Great Pumpkin, Charlie Brown, then stop by for special screenings of the movie and book reading throughout the day.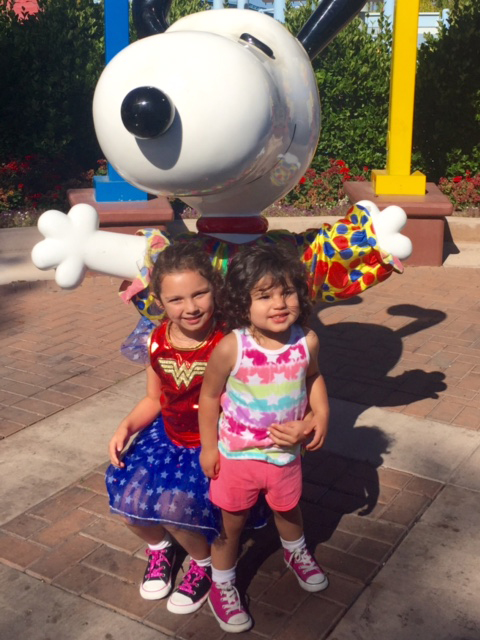 For more information visit https://www.cagreatamerica.com