This shop has been compensated by Collective Bias, Inc. and its advertiser. All opinions are mine alone. #V8LlenodeSabor #CollectiveBias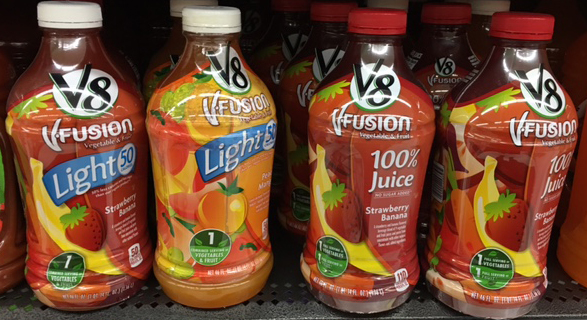 With the new year in full swing many people made resolutions to get healthy this year. It's hard for me to stick to resolutions, so I try to live a healthy lifestyle by making simple changes that lead to long-term benefits.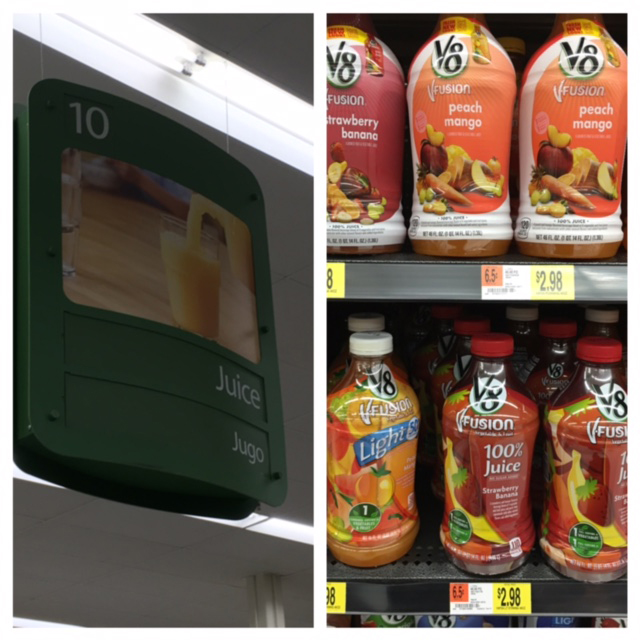 At a recent trip to Walmart, I found the new V8 V-Fusion® juice in the drink aisle. Wow so much more than tomato juice, there are four new flavors, Strawberry Banana, Pomegranate Blueberry, Peach Mango and Acai Mixed Berry. I love that all flavors also come in a light version too. V8 V-Fusion® is 100% juice and for an 8oz glass serving it has ½ cup fruit and/or vegetables making it an easy, healthy addition to your daily routine.
Everyone in my family enjoyed the great taste of V8 V-Fusion®. One of my favorite flavors is Strawberry Banana. Getting my kids to eat vegetables can be a challenge so having V-8 V-Fusion on hand will be my secret weapon. For a summer time snack, I plan to make some popsicles from V8 V-Fusion® juice and I know the kiddos will eat them up.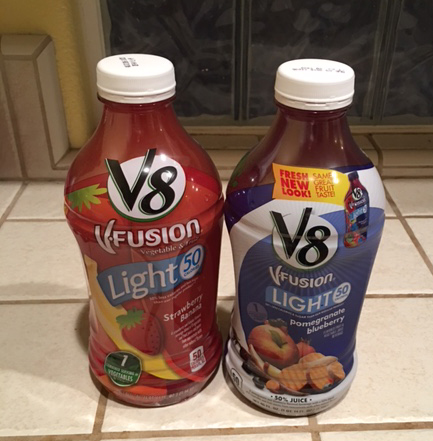 As a mom, it's very important for me to stay healthy and fit so that I can keep up with my young children and live a long life to see them grow up. Sometimes leading an active lifestyle is challenging when you work fulltime, commute and can't always carve out the time to exercise. Many of us spend more than 40 hours a week at our desk, which often times leads to poor snack choices from the vending machine and a sedentary lifestyle. This sedentary lifestyle can lead to a much greater risk for developing health problems. Here are a few things you can do to give your desk and daily work routine a healthy makeover.
Pitcher of water – Have a pitcher of water at your desk to encourage you to drink 8 glasses day.
Healthy snacks – Have fresh fruit and nuts at your desk when you need a mid-day snack. This will prevent those unexpected trips to the vending machine. Check out my favorite healthy trail mix recipe below.
Motivational print or photo – Hang up a motivational print in your office to inspire you live healthy, perhaps a photo of a family trip to the beautiful outdoors or a poster with an inspirational quote.
Take a brisk walk – During your daily breaks take a quick walk to get your blood flowing, breathe in the fresh air and take in some sunrays.
Stretches – Take a few minutes to do some stretches to relieve any tension in the shoulder and neck area.
Healthy Trail Mix Recipe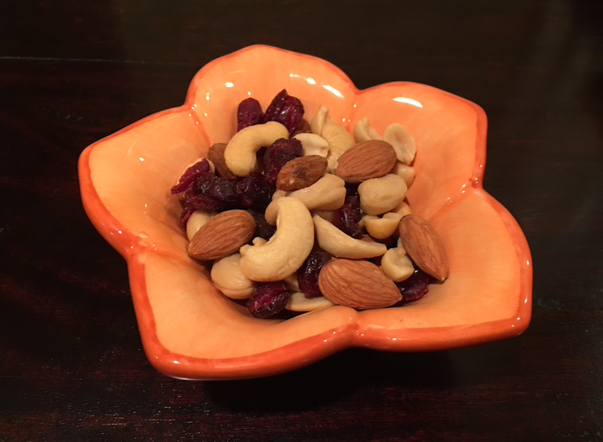 Ingredients
1 cup whole unroasted and unsalted almonds
1 cup whole roasted and salted cashews
1 cup peanuts
½ cup dried cherries
½ cup dark chocolate morsels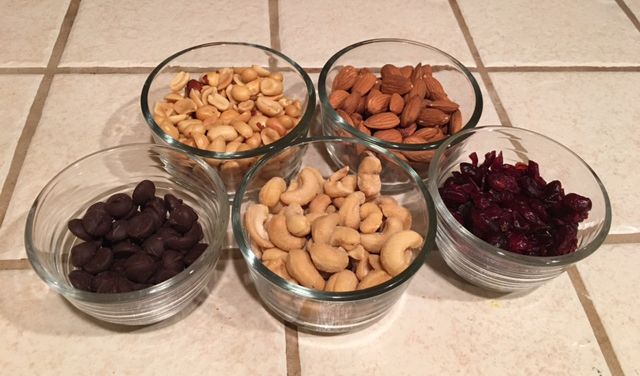 Directions
Combine all ingredients and mix in a bowl.
Store trail mix in air tight container.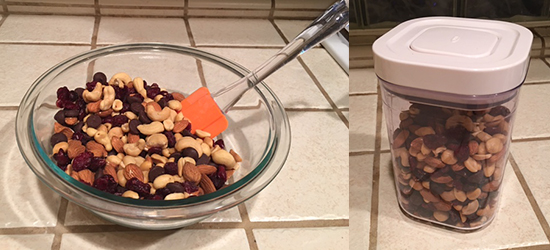 Be sure to stop by Walmart and pick up V8 V-FUSION juice that also comes in convenient multi-packs, making it easy to take on-the-go or have on hand at the office. It's a healthier option to start your year fresh.