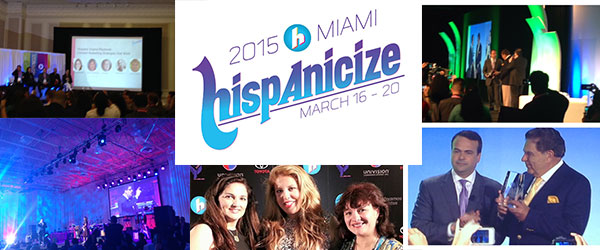 by Linda Castillo
For the last few years, I have wanted to go to Hispanicize but there was always something that came up at the same time preventing me from attending (pregnancy, birth of a child, you know your typical schedule conflicts). This year I was honored to be one of the finalists for a Tecla Awards within the Best Latino Blogger category and I knew that this was my sign that I had to make it to #Hispz15! It was such an honor to have been selected by the prestigious panel of 30 judges consisting of 10 top bloggers, 10 top brand marketers and 10 top marketing agencies.
After calling in the troops (my suegra, my sister, and parents) to help my hubby out with our two little ones, 10-months and 3 years old while I was away (hey it takes a village!), my bags were packed and I was ready for Miami.
If you are a Latino blogger or digital influencer this is one conference you have to attend and let me tell you Hispanicize is unlike any conference I have ever attended. In fact, it was one of the first times I was at a conference when everyone was tweeting, posting, vlogging during lunch and it was expected, I mean after all we are bloggers and this is what we do! Hispanicize offers a full line up of top-notch sessions for bloggers/marketers/journalists, insights on top trends in the digital space, networking opportunities and of course lots of inspiration and fun too!
Here are a few reasons you should go to Hispanicize next year:
Connecting with fellow bloggers – Hispanicize brings together bloggers and digital influencers from across the country. It was so wonderful to meet with fellow bloggers that I connected with virtually over the years and to meet new bloggers too. I was so happy to meet my roomie, Rocio (Your Sassy Self) a blogger from the great state of Texas. It was so great to share my journey as a blogger and hear about other bloggers' stories. Many of us are blogging for fun, blogging because we are passionate, or even have made blogging a full-time profession. No matter what our drive is to be a blogger, we are all making a positive impact and difference in the digital space. And it was so amazing to connect with other bloggers and feel that synergy we are creating in the digital space.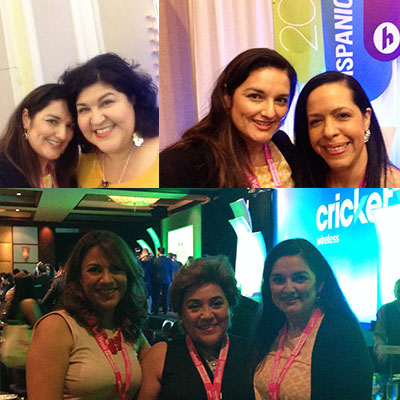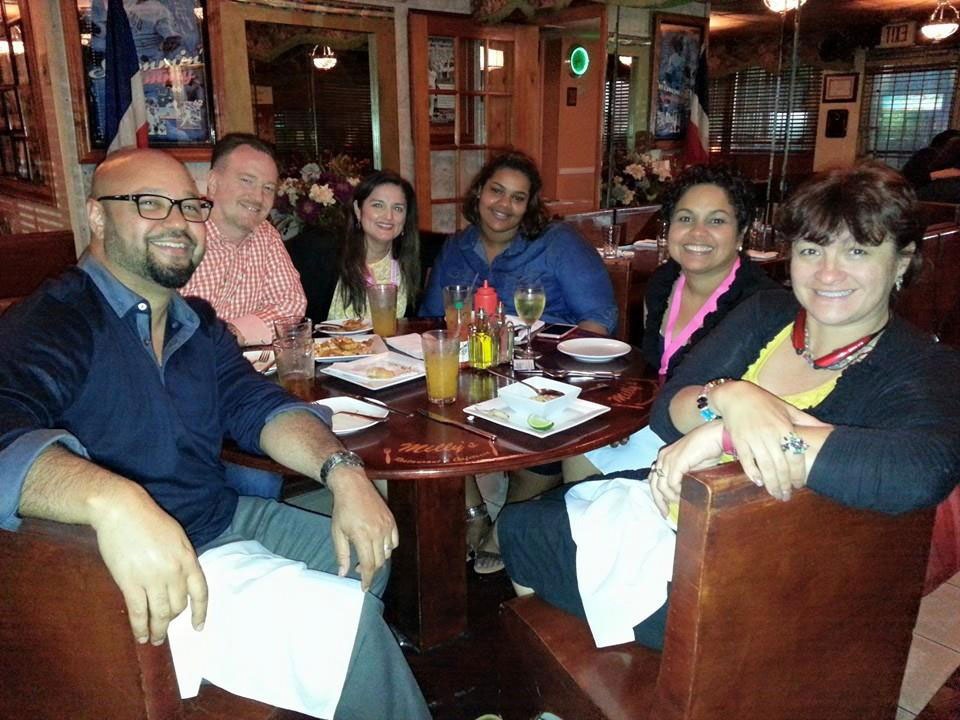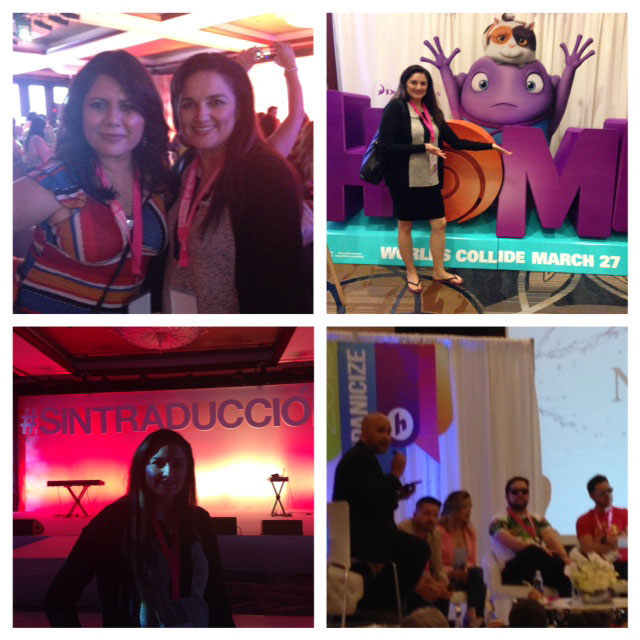 Meeting brands that want to work with Latina/o bloggers and who care about Latino community – The exhibit hall was filled with companies and public relations agencies that want to work with Latino/a bloggers and who are giving back to the Latino community. It was the best way to introduce brands to your blog and identify new opportunities for partnerships.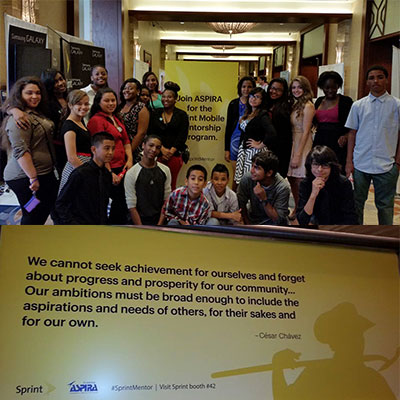 I really loved all of the Sprint banners displayed at the event. As part of the Sprint Mobile Mentorship Program, ASPIRA students were able to attend Hispanicize to connect with Latino professionals and future mentors. Sprint, along with ASPIRA, a nonprofit Hispanic organization dedicated to developing and enhancing the educational and leadership capacity for Hispanic Youth partnered up to launch the new Mobile Mentorship Program that will help connect students with inspiring business leaders and professionals from across the U.S. to serve as mentors. If you are interested in getting involved with ASPIRA and be a part of the Sprint Mobile Mentorship Program to help the next generation of Latino professionals visit http://www.aspirafl.org/index.php/aspirantes/aspira-sprint
Learn from the best bloggers, viners, marketers and public relations experts in the Latino digital space– At Hispanicize you can meet and learn insights from the rock stars of the Latino digital space including Alba Garcia (SunKissAlba), Dulce Ruiz (Dulce Candy), Jorge Narvaez (RealityChangers) and Lizza Monet Morales (XoxoLizza) to name a few. Moreover, the panel speakers also included a line up of top marketers and public relations experts sharing insights on some of their successful Hispanic market campaigns. After the many sessions, it became apparent that all of the successful bloggers/viners had a unique approach to rising to the top but they made sure they always stayed authentic and true to themselves. And a major takeaway from Hispanicize 2015 it that blogs need to have videos, videos, and more videos! While I am not a natural in front of the camera, I will be stepping out of my comfort zone and you will soon be seeing more videos up on Modern Latina. Check out my first video live from Tecla Awards:
And did I mention FUN – The evenings were filled with receptions, parties, and concerts. My week started off attending the Tecla Awards featuring live performances by Mr. Pauer and Chino y Nacho. Target hosted the Opening Night Reception "Sin Traducción" with a cool ambience featuring great music, food, drinks and dancing. Not to mention, every day the Artist on the Rise stage showcased amazing new talent including Irene Diaz, Canyon Cody, and Mariachi Flor De Toloache to name a few. The week is jam packed with activities. Thankfully, there were plenty of opportunities for attendees to recharge and relax with complimentary makeovers and massages.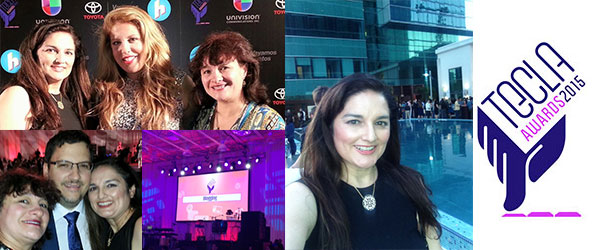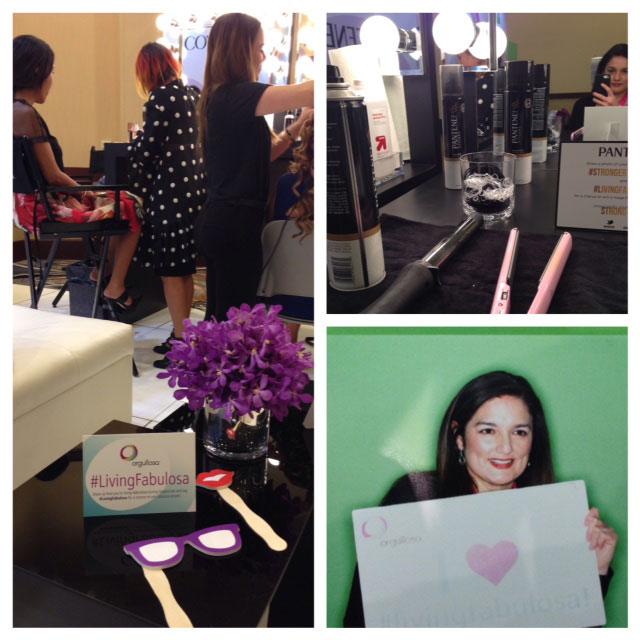 You will be inspired – From making new connections to being moved by the speakers, there is no shortage of inspiration at Hispanicize. I was so uplifted by the interviews of the Latinovator awards, especially the interview with the legendary Don Francisco star of Sábado Gigante. Don Francisco was so humble and inspiring as he shared his journey to become the star of world's longest running TV variety show, according to Guinness World Records. He shared his work to raise money hosting the Teletón, a TV charity show for disabled Chilean children over the last 30 years. He reminded us that we are the communicators and with that comes responsibility. Don reminded everyone that it is never too late to reinvent yourself!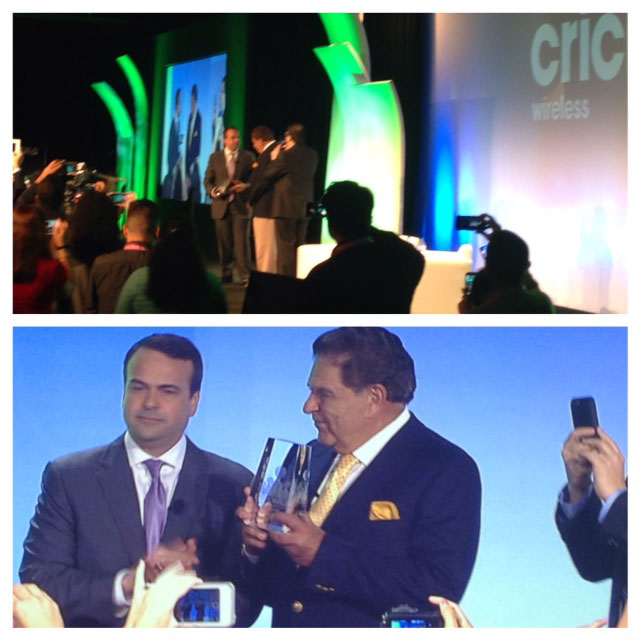 Want to learn more visit http://www.hispanicprblog.com/on-its-way-to-making-history-hispanicize-2015-shined-with-the-support-of-many/
Linda Castillo is the Founder and Executive Editor of www.ModernLatina.com. She writes on topics that empower and inspire Latinas including art, motherhood, green living, culture, travel, and issues transforming the Latino community. Linda has earned a B.S. in Business and a M.S. in Mass Communications from San Jose State University.