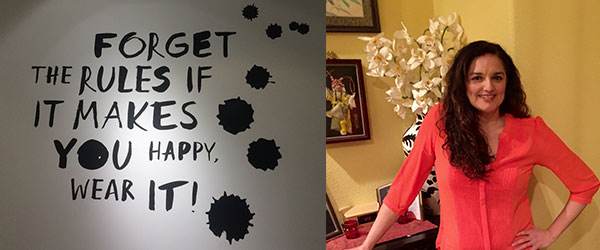 by Linda Castillo
H&M's Conscious fashion line of affordable, sustainable apparel and their Garment Collecting program combine two of my passions, protecting mother earth and shopping!
H&M wants to provide fashion choices that make you look good, feel good and do good. The Conscious line features pieces of sustainable fashion which can be identified with the green Conscious hangtag. "At H&M, we have set ourselves the challenge of ultimately making fashion sustainable and sustainability fashionable," says Karl-Johan Persson, CEO. The majority of the line is priced under $40 and the collection has casual, business, evening, and maternity pieces.
H&M also offers a Garment Collecting program to help reduce the tons of textiles that end up in landfills. You can drop off any brand, quality and in any condition of clothes at your local H&M store and the unwanted clothes will be shipped to the nearest processing plan, graded and hand-sorted to be recycled and turned into raw materials and new products. With this program, H&M is trying to close the loop on textiles so nothing ever goes to waste. And for your efforts to not let fashion go to waste, you will receive a voucher with a discount for your next purchase. It doesn't get better than that!
I loved this cute poppy colored top I am wearing in the photo above from the Conscious line and the inspirational quote on the H&M dressing room wall too. Here are a few of my favorite pieces from the Conscious line: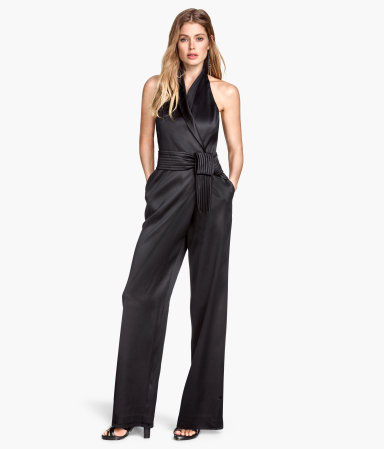 Scarf in Lyocell-wool Blend $49.95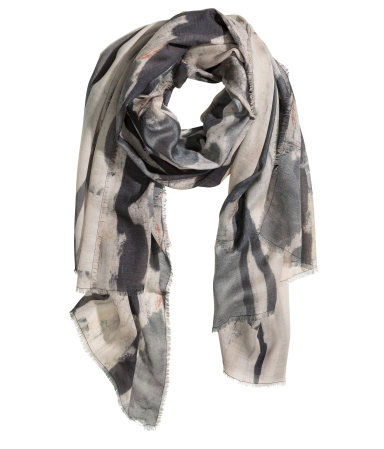 Boat-neck Top $12.95 and Lyocell Cargo Skirt $34.95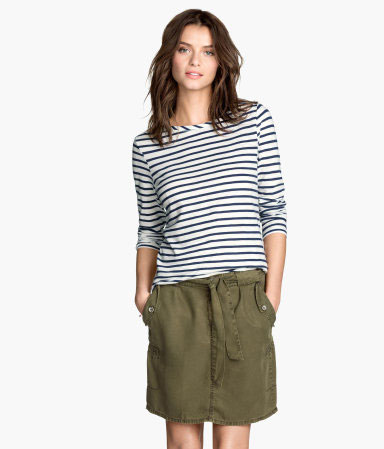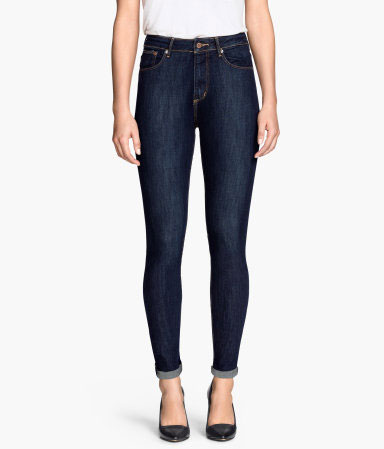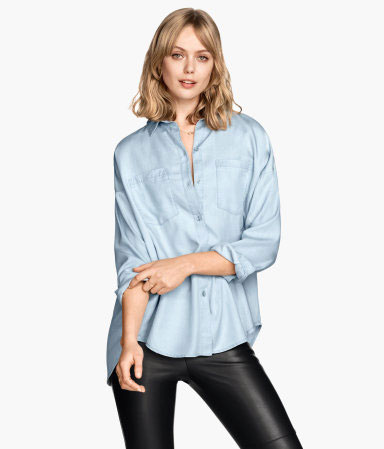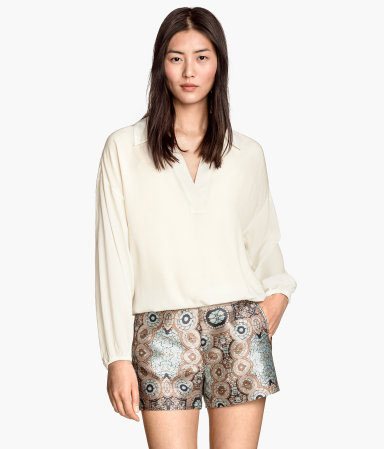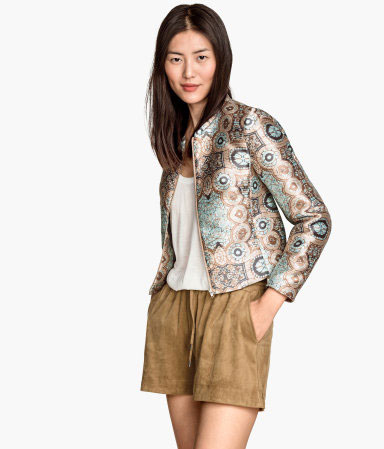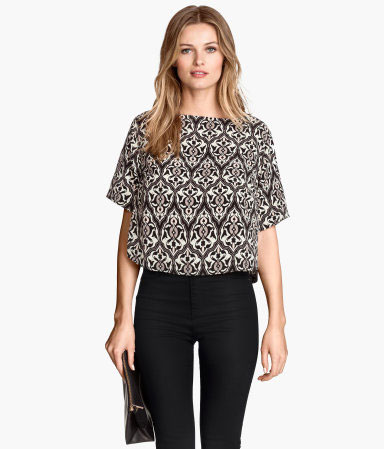 Lyocell-blend Cargo Pants $39.95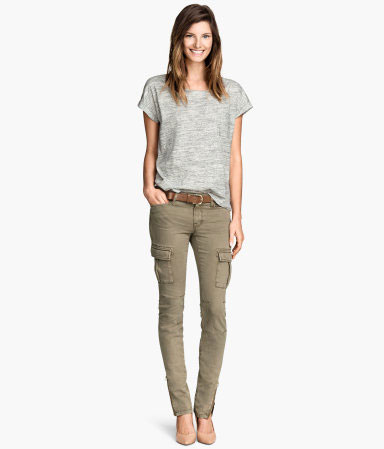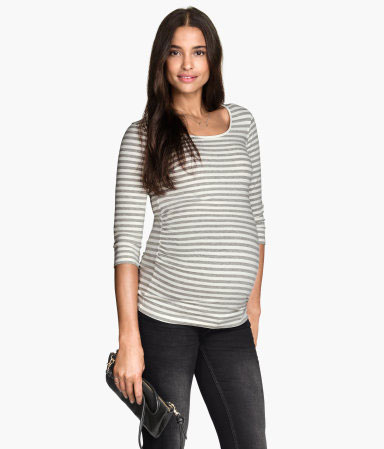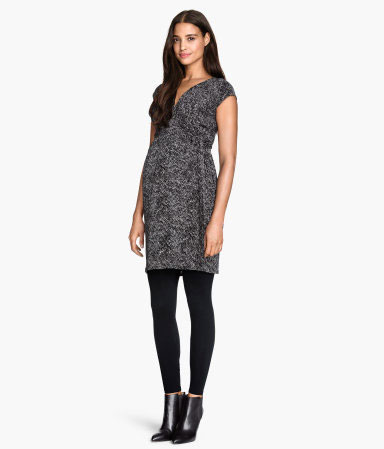 Linda Castillo is the Founder and Executive Editor of www.ModernLatina.com. She writes on topics that empower and inspire Latinas including art, motherhood, green living, culture, travel, and issues transforming the Latino community. Linda has earned a B.S. in Business and a M.S. in Mass Communications from San Jose State University.