by Rachel Ramirez
Have you ever read those articles about homemade hair remedies such as using olive oil as a hair serum or bananas as a hair mask and wonder how they measure up to salon or store bought products?  The question then becomes, since these are all-natural or less synthetic, and have been used throughout the years, are they better for your hair?  Most importantly, is the answer to your hair concerns sitting in your refrigerator or cupboard?  Note:  the author has tried the remedies marked with an asterisk:
*Apple Cider Vinegar – used after shampooing to help clarify scalp and strands.  Felt a slight tingle on the scalp, the strands felt cleaner, but the scent lingered for a few days. 
*Avocado – a very hydrating and softening hair mask, but very messy and need to let sit after shampooing for 15-20minutes.  Plus, the mask needs to be picked-up out of the shower and thrown away.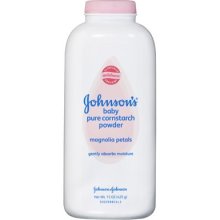 *Baby powder – as a dry shampoo, works in a pinch to absorb excess oil, but the scent may linger for some (if you don't mind baby powder scent).  Another option is to use cornstarch, which has no scent.
Coconut water – Jenn fromLytle,TX uses coconut water (canned is ok) to help strengthen and promote growth.
Essential Oils (EOs) – Natalie fromSan Jose,CA recommends pure EOs such as jojoba for hydration (also mimics the lipids found in hair so it won't weigh hair down) and tea tree oil for the scalp for anti-bacterial concerns such as dandruff and flaking.  Other helpful EOs include rosemary and lavender (for normal hair), sandalwood (for dry hair) and peppermint (for oily hair).
*Olive Oil – better when used as a pre-shampoo treatment, but very thick, may need to wash twice to remove all residue. Definitely do not use extra virgin oil since it smells the most like food/pasta.   Jenn likes to add a dime-sized amount to products like leave-in styling creams to add more hydration and shine.
*Mayonnaise – an old-school trick but definitely do not recommend!
The result:  if you're willing to experiment with trial and error procedures, and have spent time and money on various products, consider switching up or rotating out your hair routine with a homemade remedy.  Remember, all results are subjective and differ per person, but the best part:  you can always wash and start anew.
Rachel Ramirez has written for Modern Latina since 2006, in addition to Carefair.com.  Many of her articles reflect her interest and specialty in skin, beauty, and nutrition.  Rachel received her Bachelor's degree in Nutrition from San Jose State University and currently is a skincare expert with Sephora.