This shop has been compensated by Collective Bias, Inc. and its advertiser. All opinions are mine alone. #SuperAbsorbent #CollectiveBias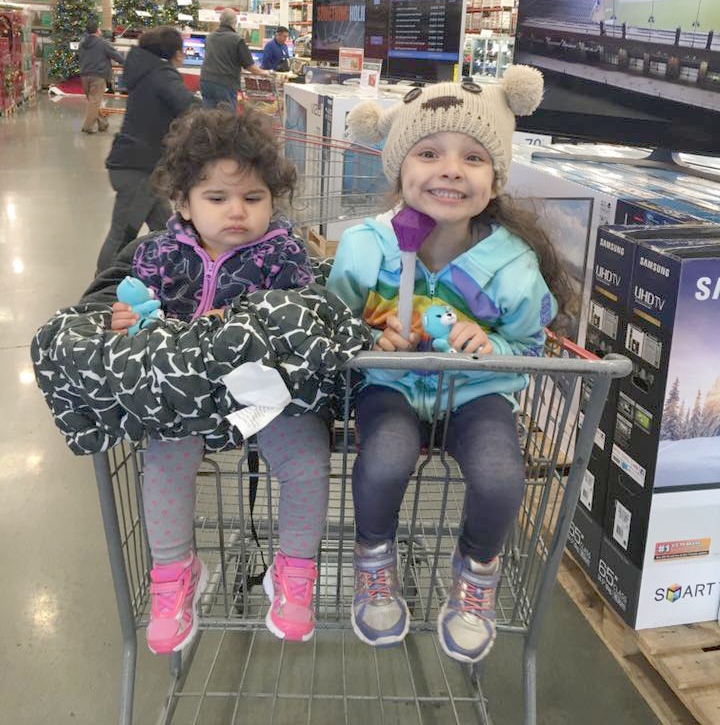 My family enjoys our trips to Costco. My girls love to look around at all the new goodies that just came in, sample the treats and I can stock up on essentials for our home. As a busy mom, I like to stock on items to have on hand so that there is never a time when we run out of anything and I am always saving when shopping at Costco. It's such a great value to get a quality products like Huggies Little Snugglers Plus and Huggies Little Movers Plus that are available at Costco.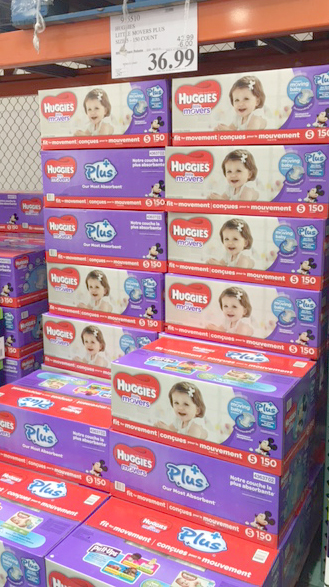 Both my girls used Huggies products for every stage. Huggies Little Snugglers Plus are made for Newborns and go up to size 2. They are designed to help keep baby's skin clean, healthy and dry with Leak Lock® with up to 12 hour protection. My baby, now 2 years old, wears Huggies Little Movers Plus. She is all over the place running around, climbing, jumping and into everything! These absorbent diapers come in sizes 3-6 with Double Grip strips for outstanding fit for active babies.
I try to simplify my mom life as much as possible especially when it comes to diaper changing! I have storage available in my garage shelf so I never run out when I need to take a pack to my parent's house or grab a pack for a long trip. I also set up diaper stations in our high traffic rooms in our home so I can be ready for a quick change. I like to use decorative baskets to store the diapers.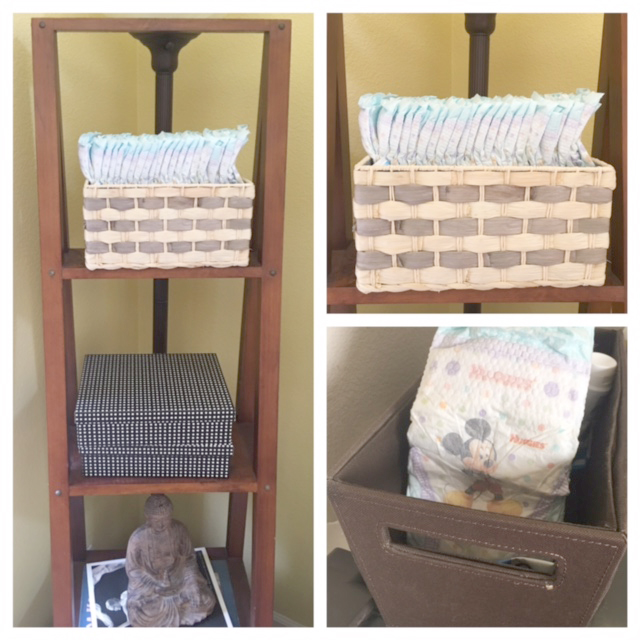 Car Emergency Kit
Another area where I stash extra Huggies Little Movers Plus diapers is in a car emergency kit. This kit comes in handy when my diaper bag may be out of stock or when I forgot to bring something for a trip. I also like the fact that it helps prevent carrying a heavy diaper bag. Most the time I am on the go with my little ones, so having everything in a car just makes sense.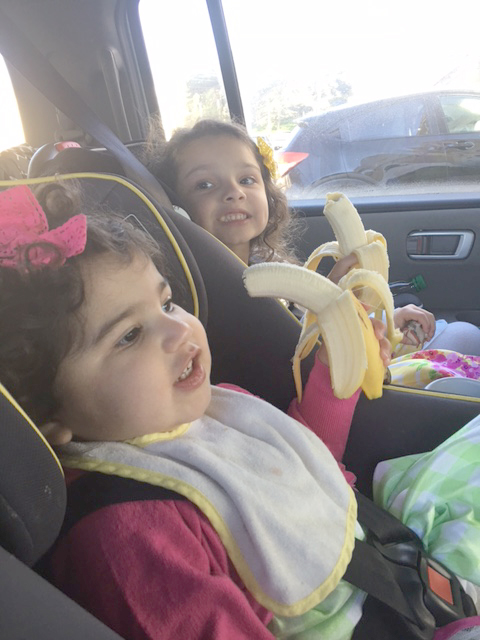 The easiest way to prepare a car emergency kit is to start in the children's room, bathroom and kitchen adding items that you may need. For example, I started in my kid's room and picked out an extra set of clothing, jacket and a few toys. Tip: Store the kid's clothes in a large Ziploc bag to prevent them from getting wet or dirty.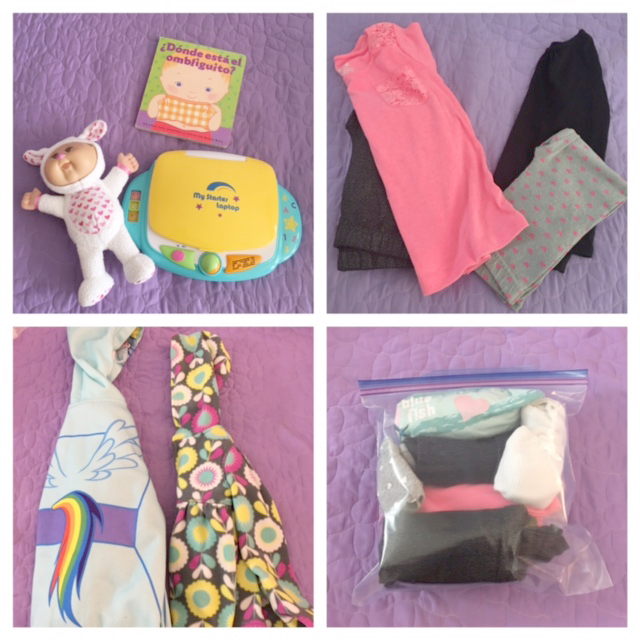 Then I went to the kitchen and I grabbed an extra sippy cup, flashlight, bottle waters and Ziploc bag.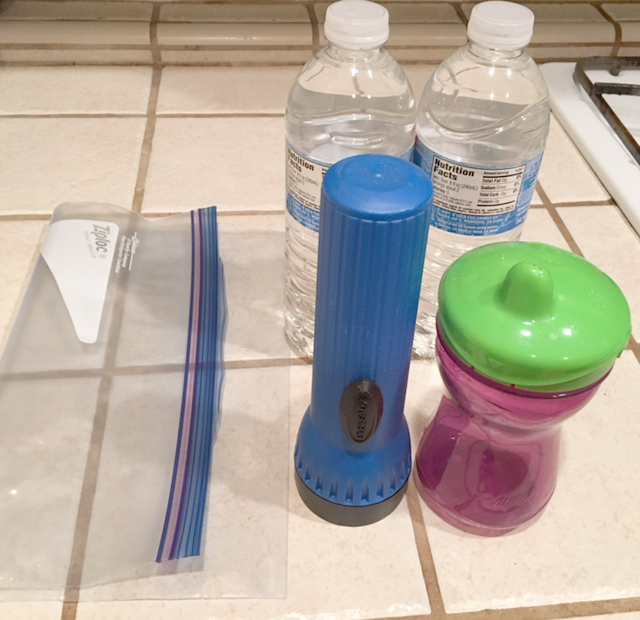 The finished car kit ready for any road trip emergencies!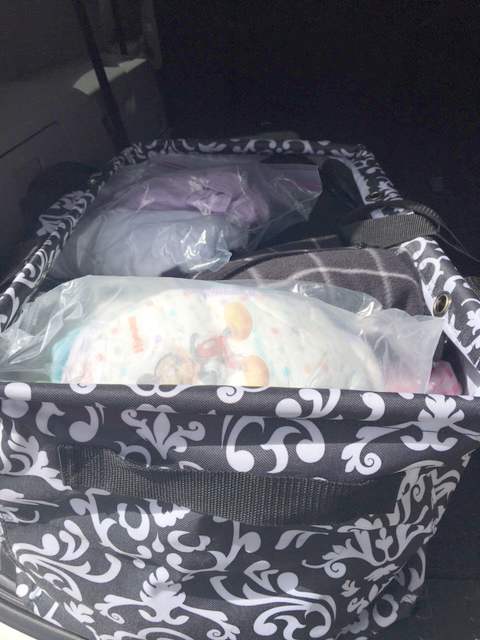 Here is a printable list that you can use to prepare an emergency car kit. (Note: Feel free to add other items that your family may need.):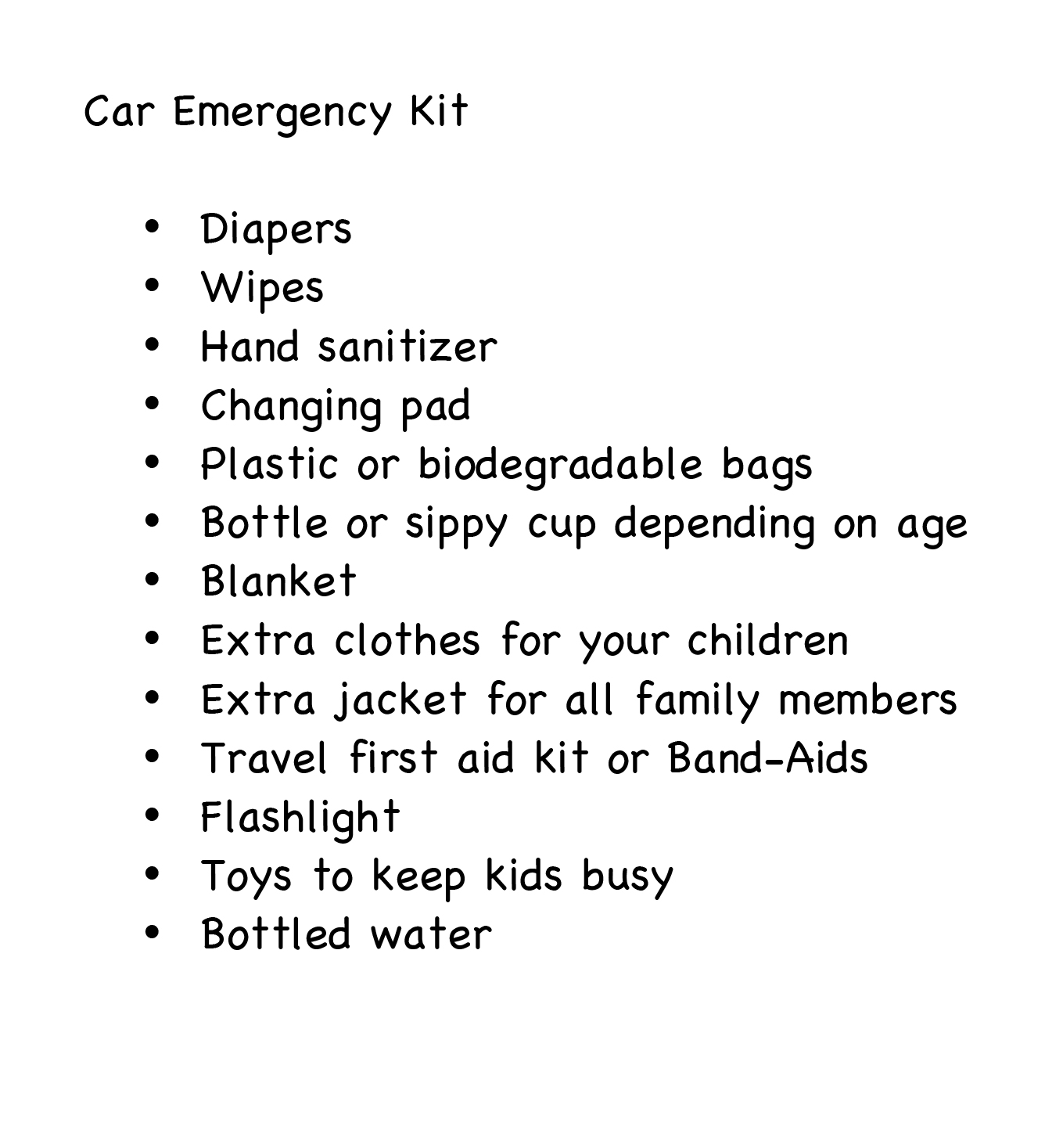 Right now you can save even more stocking up on Little Snugglers Plus and Little Movers Plus with a $6 discount and Free shipping valid from valid 9/1/16 to 9/25/16.