by Linda Castillo
Diane Guerrero, star of Orange is the New Black and Jane the Virgin, has openly shared her personal story of her family's deportation. She wanted to share about the path to citizenship and how important it is not to separate families and in doing so has become an advocate for undocumented immigrants and others affected by immigration status.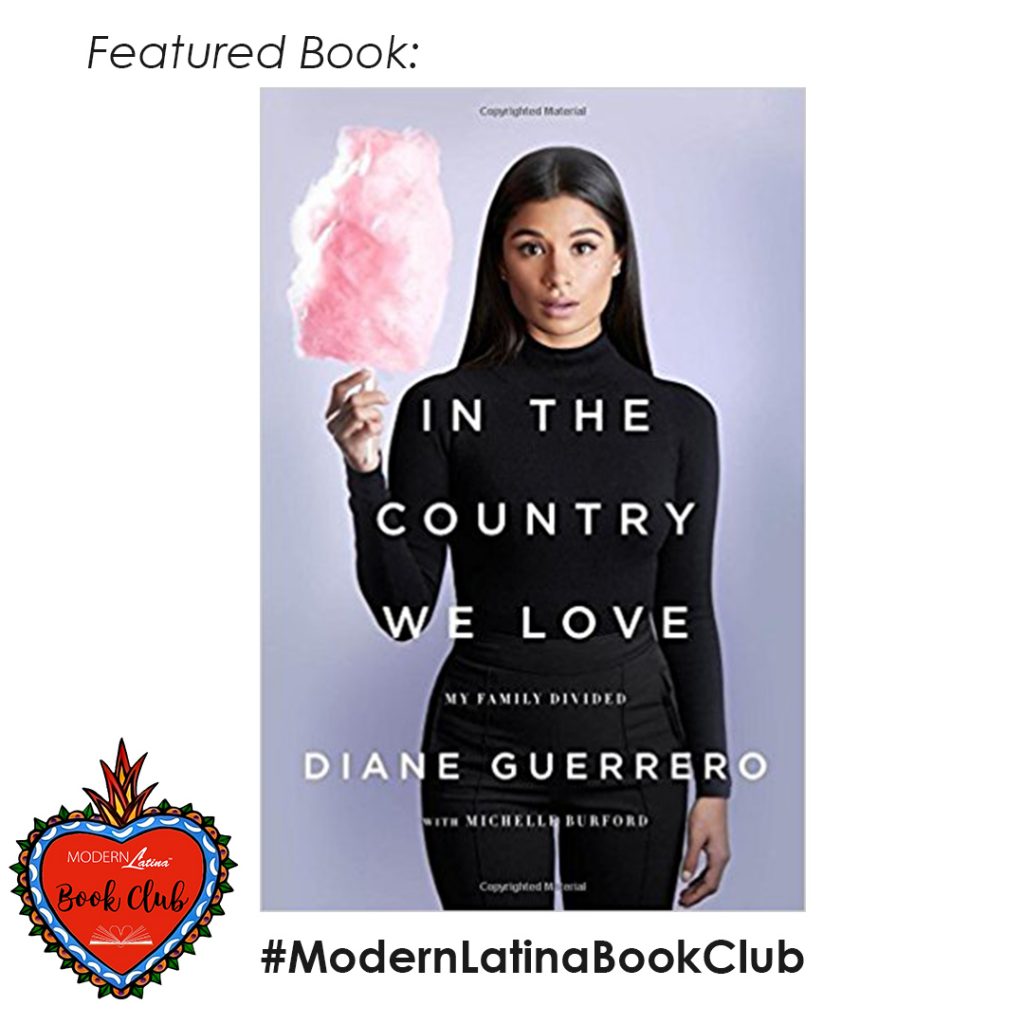 In her introduction, Guerrero explains:
"My story is heartbreakingly common. There are more than eleven million undocumented immigrants in America, and every day and average of seventeen children are placed in state care after their parents are detained and deported, according to US Immigration and Customs Enforcement (ICE) […] It's not easy for me to be so open about what happened in my family, especially after spending so many years hiding in the shadows. I've really struggled with putting my business out there. So why am I choosing to reveal so much now? Because on that afternoon when I came home to an empty house, I felt like the only child who'd ever dealt with something so overwhelming. And in the agonizing years that followed, it would've been meant everything for me to know that someone, somewhere had survived what I was going through. For thousands of nameless children who feel as forgotten as I did — this memoir is my gift to you."
Join #ModernLatinaBookClub reading this honest, moving and inspirational book that tells the story of undocumented immigrants and their families.
Linda Castillo is the Founder and Executive Editor of www.ModernLatina.com. She writes on topics that empower and inspire Latinas including art, motherhood, green living, culture, travel, and issues transforming the Latino community. Linda has earned a B.S. in Business and a M.S. in Mass Communications from San Jose State University.