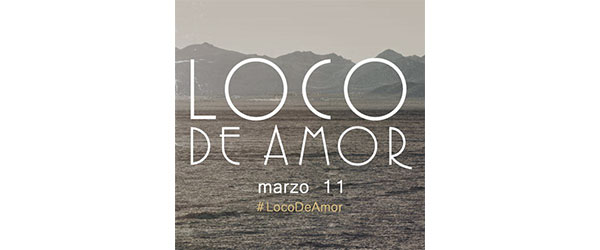 "Loco De Amor" ('Crazy From Love') will be released globally on Tuesday, March 11th. With lyrics and music written by Juanes, "Loco De Amor" is the first Spanish language album produced by Steve Lillywhite (U2, Killers, The Rolling Stones & More) with the collaboration of Emmanuel "Meme" del Real of Café Tacvba.
Check out Juanes' new single "La Luz" (The Light) which continues its fast climb on the radio, already surging to #6 on Billboard's "Latin Pop Airplay Chart" – while wetting airplay records at #1 In Colombia, Argentina and more of Latin America.
"La Luz" is a propulsive fusion of Colombian Cumbia, EDM, and Latin Alt. Rock that captures seduction in the darkness. With over 2.5 Million views already, the recently released video for "La Luz" finds Juanes bringing viewers into the midst of a joyous street party in Old Town Cartagena when the lights go out.
To check out more about Juanes' upcoming album and concerts visit:
SOURCE Universal Music Latin Entertainment