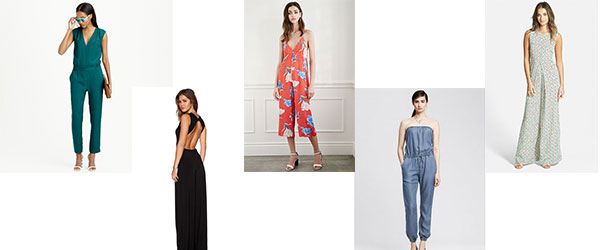 by The Mari Twins
Jumpsuits are definitely a statement making piece! What is best about the jumpsuit is that they come in a variety of styles that will make it easy to find the right fit for you. This flattering garment comes in long, short, loose, wide legged, drapey, fitted, belted, button down, off the shoulders, sleeveless, strapless, crossback, layered lace, and for this season culottes!  We love them for their comfort, different cuts, vibrant colors, flirty prints, and flattering silhouettes. Whatever style you choose be certain to add on accessories that will leave you feeling sexy and looking your best. From so many to choose from, here are some of our favorite picks!
Forever 21 Floral Wide Leg Cami Jumpsuit with Bright Oversized Blossoms  $24.90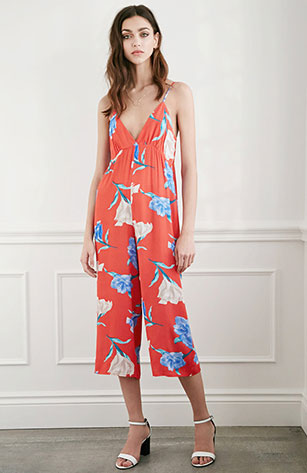 Khol's Jennifer Lopez Surplice Neckline Jumpsuit $39.99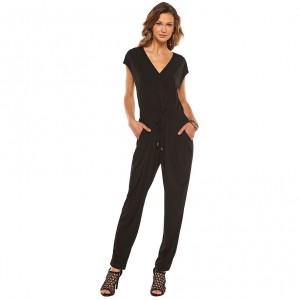 Nordstrom Sleeveless Mod Print Flare Jumpsuit $88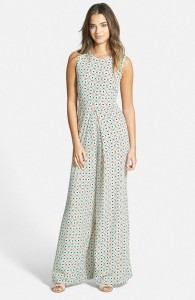 Venus Red Pleated Front Jumpsuit $54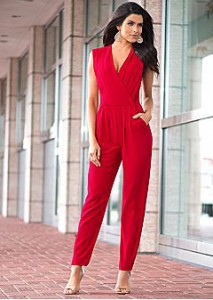 Topshop Halter Culotte Jumpsuit  $110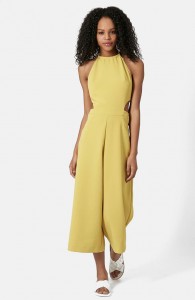 KamaliKulture Sleeveless Open Back Jumpsuit $105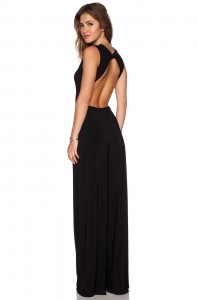 J.Crew Drapey Oxford Crepe V- Neck Jumpsuit $148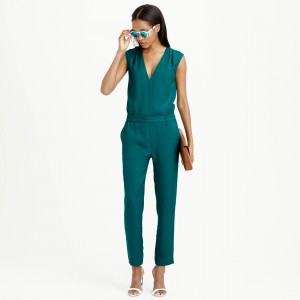 Banana Republic Strapless Chambray Jumpsuit $120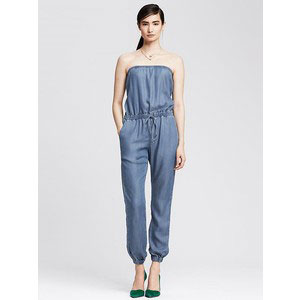 American Apparel Nathalie Du Pasquier Kaya Print Rayon Jumpsuit $108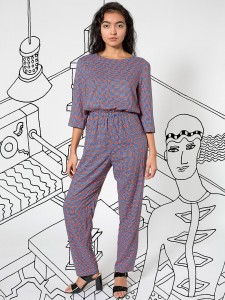 Victoria's Secret Sheer Lace Jumpsuit $128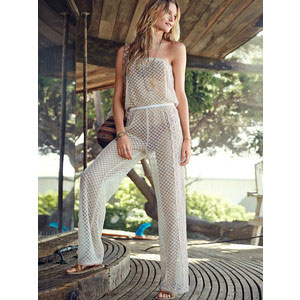 Note: All images courtesy of respective shopping sites.
Maribel and Marisol Joven, better known as the Mari Twins were born in New York City from Ecuadorian and Spaniard Parents and they serve as positive role models in their community. They are passionate about their culture, health and wellness, education, and fashion. Currently residing in New Jersey, Maribel and Marisol have successful careers in the Education and Healthcare fields. Maribel and Marisol's efforts to better the well-being of others or create awareness can be found in their volunteer work. The Mari Twins are proud to represent the Icla DaSilva Foundation, Literacy Volunteers of America, Handfuls of Hope, and are Sunday School Teachers at their local church. Maribel is the current Ms. Latina Galaxy and former Ms. Belleza Latina International 2013. Marisol is the current Ms. New Jersey Belleza Latina. You can follow them on their blog, Life with The Mari Twins.