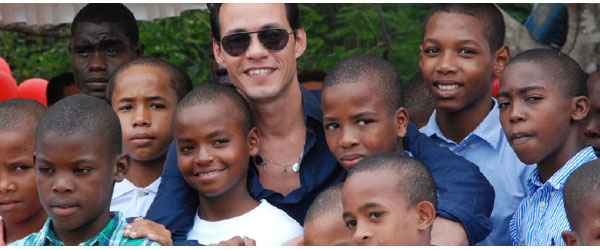 by The Mari Twins
During the last few weeks we have been able to experience first-hand why the Maestro Cares Foundation has been growing so rapidly. The Maestro Cares Children Foundation believes that education is fundamental in providing a change for the better. The Founders, Staff and Volunteers fully comprehend the need to assist children who are in economic distress. Maestro Cares Foundation's goal is to help orphaned children by creating a healthy and safe environment. This Non-Profit Organization was established by salsa music Icon Marc Anthony along with Entrepreneur Henry Cárdenas in January of 2012. Marc Anthony and Henry Cárdenas have committed to help all orphaned children throughout Latin America. All the hard work is definitely paying off! Among several supporters, Goya has also partnered to make this dream a reality. In less than two weeks, Wednesday April 2nd, Marc Anthony and Henry Cárdenas will be having the grand opening of their first Orphanage and Educational Institution in La Romana, Dominican Republic. The founders of Maestro Cares are creating a new home for the children of Orfanato Niños de Cristo.  Marc Anthony, Henry Cárdenas, and the Founder of Orfanato Niños de Cristo, Sonia Hane, all share the same mission to improve the quality of life for so many orphaned children. The orphanage will be home to over 100 children. The facility is fully integrated with dormitories, classrooms, dining areas, baseball and soccer fields, playgrounds, and a health clinic. Pop Icon, Marc Anthony, has been a great part of the Maestro Cares success thus far, he brings along the Maestro Cares Team of Volunteers to his concerts in efforts to raise awareness and funds. If you are interested in learning more on how you can be part of this movement, Maestro Cares, has several ways that you too can make a difference!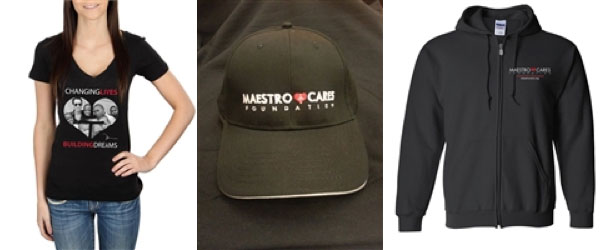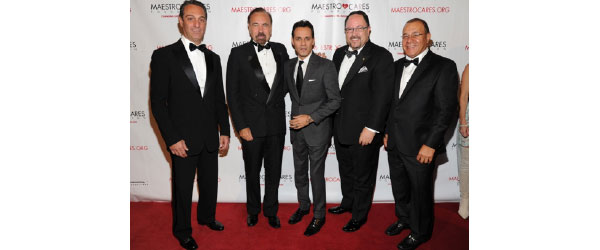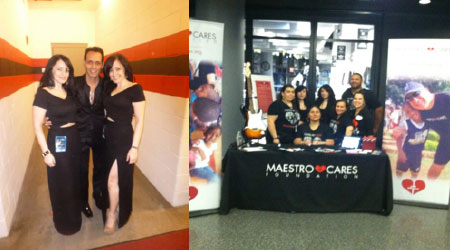 The mission continues and this time it is South America! Maestro Cares Foundation has announced that they will be creating a second orphanage for children in Barranquilla, Colombia. Marc Anthony and Henry Cárdenas will be creating a proper living space, school facility and adequate health services location for over 200 children.  The Maestro Cares Foundation is doing a phenomenal job identifying the needs of children who are less fortunate and creating solutions. Maestro Cares is providing more than a new home, they are sending a message of hope and love to orphaned children. We are excited to be part of this remarkable humanitarian cause. We have the amazing opportunity to be part of the Maestro Cares Volunteers, Team New Jersey.  We strongly believe in their cause and look forward to joining the Maestro Cares Foundation again at their upcoming fundraisers. It is an honor for us to volunteer for a progressive organization that brings so many icons, philanthropists, entrepreneurs and other individuals together for the good of the children in Latin America. There are so many ways that you can help! Together we can make the world a better place and create hope when there was none. Be a blessing to a child in need. ¡Juntos podemos ayudar a tantos niños, los futuros líderes de este mundo, que necesitan de nuestro apoyo y amor! Please visit www.maestrocares.org  and start making a difference today!
Maribel and Marisol Joven, better known as the Mari Twins were born in New York City from Ecuadorian and Spaniard Parents and they serve as positive role models in their community. They are passionate about their culture, health and wellness, education, and fashion. Currently residing in New Jersey, Maribel and Marisol have successful careers in the Education and Healthcare fields. Maribel and Marisol's efforts to better the well-being of others or create awareness can be found in their volunteer work. The Mari Twins are proud to represent the Icla DaSilva Foundation, Literacy Volunteers of America, Handfuls of Hope, and are Sunday School Teachers at their local church. Maribel is the current Ms. Latina Galaxy and former Ms. Belleza Latina International 2013. Marisol is the current Ms. New Jersey Belleza Latina.