Disclaimer: I wrote this post as part of my participation in a blog tour for Latina Mom Bloggers on behalf of ZYRTEC® ALLERGY FACE® and received compensation to thank me for taking the time to participate. However, all opinions expressed are my own.
So how do you keep looking fabulous during allergy season? The makers of ZYRTEC® know that allergies can affect not only the way you feel, but also how you look.  So ZYRTEC® partnered up with celebrity makeup artist Jackie Gomez to help Latinas tackle ALLERGY FACE® beauty challenges such as a red nose, puffy face and watery eyes. Jackie has worked with celebrities including Beyoncé, Zoe Saldana and Maite Perroni. She created six celebrity-inspired looks that will help women disguise their ALLERGY FACE® beauty challenges to look beautiful from day to night.
Allergies usually start to appear in spring season, which happens to also be a busy time for fiestas from graduations, weddings, baptisms, and more. To keep looking flawless and fresh-faced this summer, check out the entire video of Jackie transforming some women with a few of her favorite looks to tackle ALLERGY FACE® beauty challenges. Jackie created six original looks including barest beauty, cat eye chic, fresh-faced & fabulous, nighttime statement, red carpet ready and Hollywood siren. Have fun and try out some of the looks for yourself the next time you head out for the day or a special event.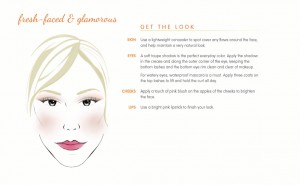 I chose to do the "fresh-faced & glamorous" look. The eyes coupled with the light pink lipstick shade are perfect to distract from a red nose caused from allergies. I don't typically spend a lot of time applying makeup or for that matter taking selfies but I had fun experimenting with this look. In fact, I am going to try a few more of Jackie's looks the next time I head out for an event.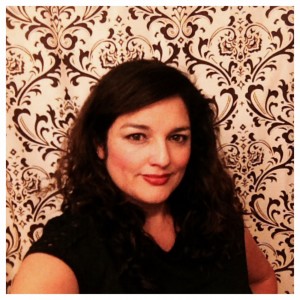 So when you are battling those allergy symptoms such as sneezing, runny nose, itchy, watery eyes and itchy nose or throat, try the new ZYRTEC® Dissolve Tabs can be taken anytime or anywhere because they dissolve in your mouth without water and provide 24-hour relief. For more information about tackling allergy symptoms, visit: