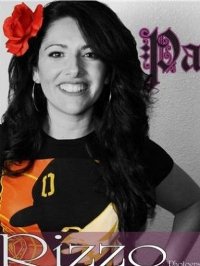 Born and raised in the Bay Area, Maria Rizzo has been in the radio and marketing industry for several years, but she always had her heart and mind set on starting a cosmetic line. "I always admired makeup as a form of art," says Maria. With a lot of dedication, commitment, and planning, she has turned that dream into a reality with the launch of Pachuca Cosmetics.
Maria chose the strong and impactful name, Pachuca Cosmetics, because it was reflective of the product line and a source of inspiration. "The line was inspired by this subculture defined by style," says Maria referencing 1940s subculture that innovated what style should be in defiance of what America thought was acceptable at the time. She notes that a modern day Pachuca has the courage to be herself in a world that is constantly trying to make her something else.
Maria had to overcome many hurdles to start the makeup line from breaking into the cosmetic industry to conquering the fear inside of her that she should have started this venture earlier in her career. It has been about three years from the time that Maria started preparing for the business to where it is today. In the beginning, Maria took classes to become a certified make-up artist and also worked as a make-up artist part-time. She also looked at all resources from videos on Utube, reading books and biographies, and connecting with people in the industry. Maria also took about six months off from work to concentrate on market research, building the website, and creating the products.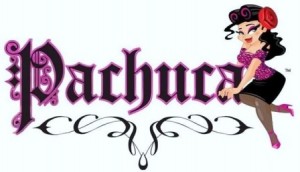 Because Maria was a consumer first before she became a make-up artist, this perspective helped her create such a unique cosmetic line. Pachuca Cosmetics is a high quality product that is also good for the skin. The make-up has high quality pigment and is long-lasting. And a good majority of the products are mineral based so they are also healthy for the skin.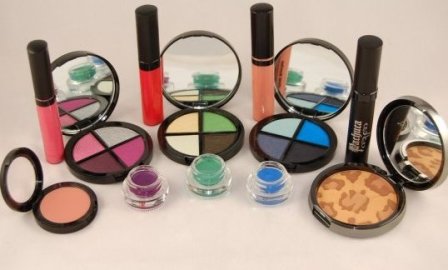 Pachuca Cosmetics consists of concealer, bronzer, blush, eyeliner, mascara, eye shadow, and much more. In addition to neutral palettes, Pachuca Cosmetics offers vibrant colors. While many women may be daunted by the thought of using bright eye shadow, Maria provides her customers a chance to learn how to use the products.
"People can get scared with bold colors but once they know how to apply the eye shadow people love it. I like to break down the color wheel to see which colors work well, for each individual" says Maria. "The beauty with brown eyes is dark eyes have so many options for color looks."
Pachuca Cosmetics can be found online at http://www.pachucacosmetics.com/. And you can also book a "Beauty Lounge". A "Beauty Lounge" is a private party where a make-up artist will show all the guests the techniques to apply make up. "It is a great way to empower the ladies on how to use the product. People leave with a confidence on how to apply the product."
The past year has been great for Pachuca Cosmetics. In fact, Pachuca Cosmetics eyeliner was featured in the celebrity gift bags for the Latin Grammy Awards in 2009 and this upcoming year is looking even brighter. Maria will be working on a photo shoot in early August for a new Marketing Campaign. With Maria's creativity and drive as the main force behind Pachuca Cosmetics, we are sure to see Pachuca Cosmetics in boutiques and stores soon.