This post was sponsored by Massachusetts Mutual Life Insurance Company (MassMutual). All opinions are my own.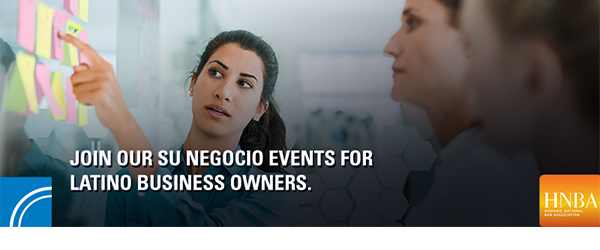 As an entrepreneur you have worked hard to build your dream business. There have been many sacrifices along the way to get you to where you are now. With that said, running your business is more than a full-time job and many times you may be caught up in the day-to-day management of the company without spending adequate time to plan for the future. We are excited to share this upcoming complimentary event, "Su Negocio" to help your small business succeed.
Join several likeminded entrepreneurs on August 3, from 7am – 10am at the Silicon Valley Capital Club located in Downtown San Jose for "Su Negocio" presented by MassMutual. The event will feature a keynote speaker, educational workshops for both start-up and growth businesses, and networking opportunities.  You will surely leave the event with valuable resources to help you run your business.
Date: August 3, 2016
Location:Silicon Valley Capital Club, 50 W San Fernando St, San Jose, CA 95113
Full Agenda:
7:00 am—8:00 am Breakfast & Networking
8:00 am—8:45 am   Roundtable Panel Discussion, featuring:
    Remy Arteaga, Executive Director, LBAN at Stanford University
    Ruben Hernandez, General Partner, Devlabs Ventures S.A.
    Lou Miramontes, Former Partner, KPMG
9:00 am—9:30 am Breakout Session #1 (Start‐up & Growth tracks)
Start‐up Track Session #1: Creating Your Financial Projections: Having a financial plan will not only help guide business development decisions and monitor results, but it will also help you match your business concept with personal income goals. In this session, you'll learn the importance of financial planning, how to build your financial model, and how to understand financial statements, including an income statement, cash flow statement, and balance sheet.
Growth Track Session #1: Protecting Your Business From the Unexpected: Think about how an unplanned for event could impact the success of your business and the income it generates for your family and employees. Learn how having plans in place, such as a buy‐sell agreement and key person insurance, can help protect your family and your business from life's many uncertainties.
9:45am—10:15am Breakout Session #2 (Start‐up & Growth tracks)
Start‐up Track Session Session #2: Identifying Funding Sources & Next Steps: In this session, you will learn about accounting and bookkeeping systems, sources of capital, the six C's of credit, and banking relations. You will also understand the rigor behind financial statement   analysis to determine the most effective ways to access capital to grow your business.
Session #2: The Importance of Knowing What Your Business Is Worth: When you know what your business is worth, you have a more realistic perspective from which to plan for the future direction of the business, as well as the future income needs of you and your family. This session will highlight how knowing the value of your business can help you develop strategies for effective business succession, retirement and estate planning.
CLICK HERE TO REGISTER for the event in advance. Please share with any friends or family who will also benefit from attending this event.