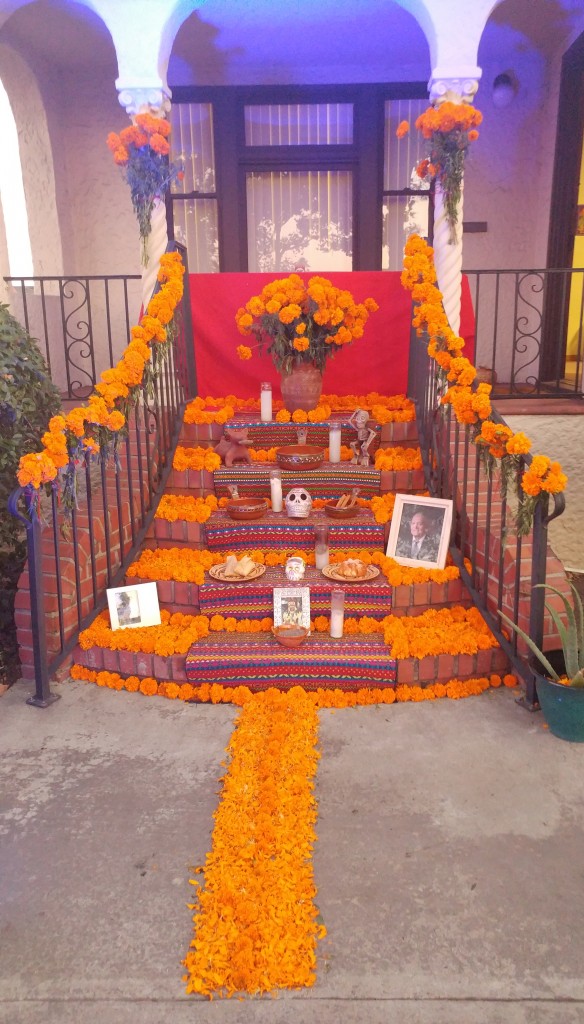 by Rachel Garcia
On Saturday October 28, 2017, the Mexican Heritage Plaza hosted its inaugural Alum Rock Alter Walk called La Ultima Parada on Alum Rock Avenue between King Road and Highway 101 from 6pm-8pm, followed by a free, open to the community cumbia dance party from 8pm-11pm.  The walk did double duty by highlighting alters made by local artists and local businesses including Mariscos Cancun, Monica Rodriguez Insurance Agency and Padraria Popular Bakery.
Along the way, the businesses with alters offered food and beverages as well as hosting dance performances by both Aztec and folklorico dance troupes. The altars, or ofrendas, were elaborate displays which included framed pictures of loved ones, offerings of fruits and incense and sacred images and statues, most topped with marigolds and other bright flowers. Here's hoping that this will become a yearly tradition in San Jose.
Rachel Garcia has written for Modern Latina since 2006, in addition to Carefair.com. Many of her articles reflect her interest and specialty in skin, beauty, and nutrition. Rachel received her Bachelor's degree in Nutrition from San Jose State University.