by Linda Castillo
From her childhood growing up in the Bronx living with diabetes to an intimate look into her family life. Sonia's perseverance and determination will surely inspire you. Join us as we read this month's featured book explores Sonia's self-invention and self-discovery.
To give you a glimpse of what My Beloved World, here is a clip of Justice Sonia Sotomayor talking about struggle and success with Actress Eva Longoria.
Join us we read My Beloved World, and uncover the story Supreme Court Justice Sonia Sotomayor tells in her memoir.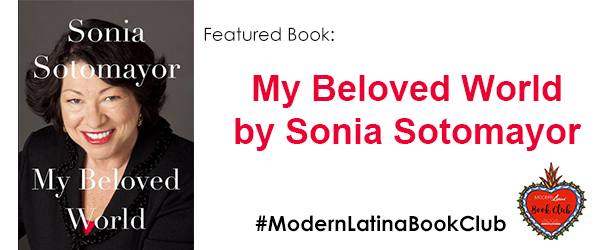 Linda Castillo is the Founder and Executive Editor of www.ModernLatina.com. She writes on topics that empower and inspire Latinas including art, motherhood, green living, culture, travel, and issues transforming the Latino community. Linda has earned a B.S. in Business and a M.S. in Mass Communications from San Jose State University.