by Michelle Arcos
Mother's day is just around the corner and it will be May, 13th before you know it. The holiday is a day to celebrate your mom and everything that she does.  However, do you find gift giving gets harder every year? There is always something new to lavish your mom with on her special day. To help, here are some worthy "modern" gifts for the modern mom!
"Mom can you hear me now?"
The modern mom spends many hours on the phone arranging work, family and personal business. I'm sure she'll appreciate an easy to use hands free headset for her cell phone. Hands free headsets are great for the mom who may always have her hands full and it helps her stay safe and focused while driving on those busy roads. Most headsets are available to fit and please any style and your mom may even forget she's wearing it!
Smiles all over
A hot trend right now is personalizing your electronics with photos. Many people are buying covers or skins of pictures to put on their personal electronics such as phones, tablets, computers and more. This is a great way to show off your photography and loved ones on the items you use every day. There are varieties of sites to help you design personal covers, and you can even upload photos from your computer, facebook, or instagram. Cases range from $35 and up depending on electronic device. To start designing visit: http://custom.case-mate.com/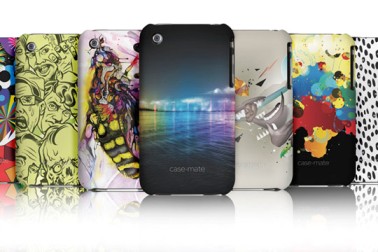 Life on the go
A tablet is a great gift for any tech savvy mom who enjoys all her favorite things on one portable device. A tablet provides her storage for her music, videos, magazines, and book services in one easy-to-use package. Also, they are great web browsers, and planners to help her stay on top of her day. Also many tablets have marketplaces where she can buy applications from games to helpful utilities.
Coffee please!
Personal coffee makers are making their way into kitchens all over and who doesn't love a little caffeine to help them get through a busy day? These coffee makers are great for single servings and offer a variety of flavors for every liking. What I love about personal coffee makers is you can easily replace your mug as the pot and it's that much simpler to grab and go and they require small pods instead of measuring cups of grounds to make the perfect cup! Lastly, many of these coffee makers come in a variety of colors and sizes to match your kitchen.
Michelle Arcos is a senior majoring in Human Communications at CSUMB, from French Camp, CA. She currently works at CSUMB for an outreach program called Educational Talent Search, and her job entails serving as a college advisor for students at Seaside High. She loves to travel, attend concerts and cultural festivals. She plans to spend the summer traveling to several cities in the U.S.