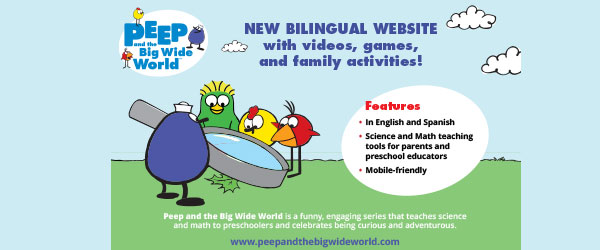 This is a compensated campaign in collaboration with PEEP and Latina Bloggers Connect.  All opinions are my own.
by Linda Castillo
Peep & the Big Wide World/ El Mundo Divertido de Peep is an Emmy Award-winning public television animated children's series focused on teaching science and math to preschoolers. Kids will fall in love with the main character, Peep, a cute curious chicken and his funny duck friend Quack. Together they look for adventure and solve mysteries applying science and math concepts. Preschoolers will have fun watching the series while learning essential STEM curriculum including making predictions, observing, and problem-solving in the physical world.
Recently, Peep & The Big Wide World launched a bilingual website for children, families, and educators. This digital resource hub features PEEP animated episodes, live-action videos, new games, family activities, and a collection of educational materials geared to get preschoolers engaged to explore math and science. The games and activities are designed to bring out the naturally inquisitive nature in kids utilizing STEM curriculum principles.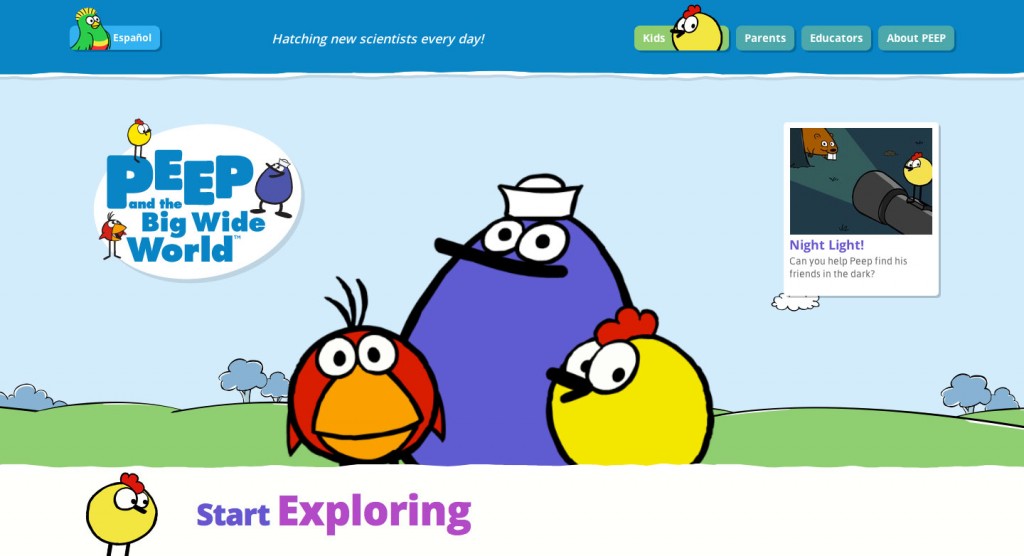 Moreover, the website also has one-of-a-kind professional development materials for family child care and center-based preschool educators, available in English and Spanish. There are resources for six three-week-long science investigations and videos.
As a parent, I am always looking for bilingual resources for my daughter so I was excited to check out this new website. I love the fact that Peep & the Big Wide World series and website exposes my preschool daughter to STEM curriculum early. I want to ensure that both my daughters are comfortable, confident and excited to learn math and science.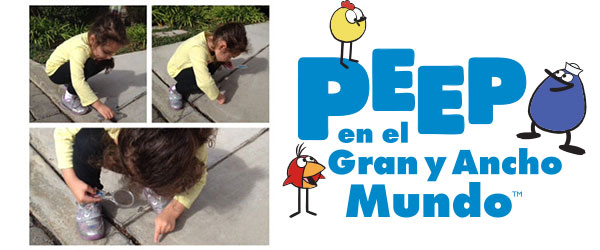 My daughter spent the afternoon exploring the website's online activities and videos. Afterwards, armed with our Peep & the Big Wide World magnifying glass we went outside in search for tiny insects after the fresh rain. My daughter had so much fun looking for creepy crawly spiders, worms, snails and more. We spent the afternoon exploring our yard discovering new creatures and habitats.
Be sure to  "Like"  PEEP Latino on Facebook and "Follow" on Peep on Twitter to stay connected with new episodes and resources.
Linda Castillo is the Founder and Executive Editor of www.ModernLatina.com. She writes on topics that empower and inspire Latinas including art, motherhood, green living, culture, travel, and issues transforming the Latino community. Linda has earned a B.S. in Business and a M.S. in Mass Communications from San Jose State University.