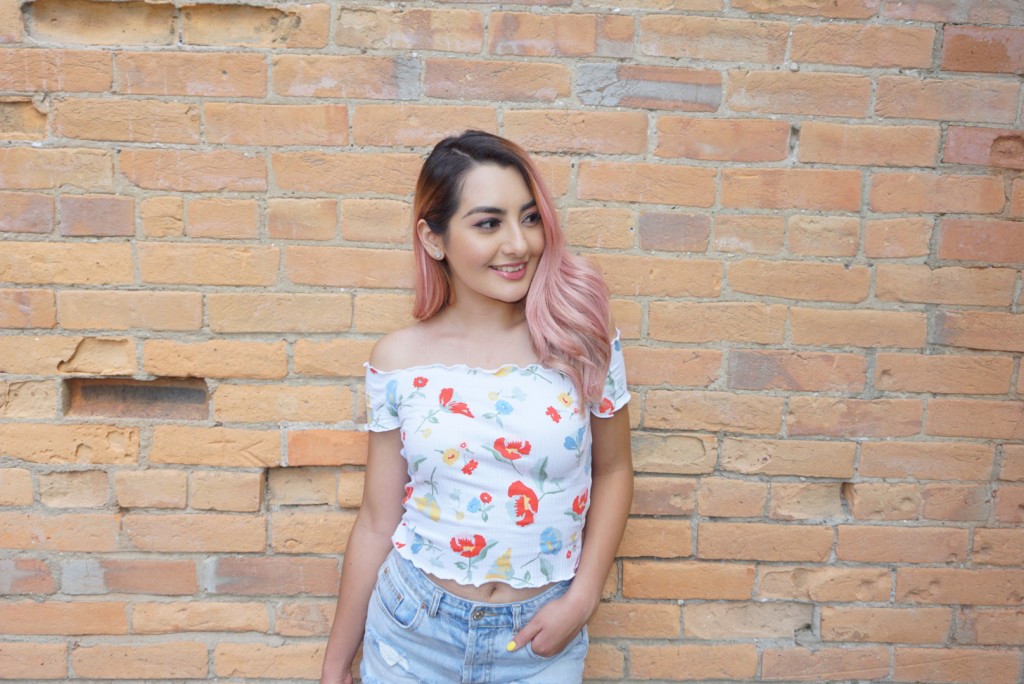 by Angelaydet Rocha
Tired of your blonde hair? Want to try something new, but you're afraid of committing? Well no worries, I got you girl. Keep on reading on how I turned my blonde hair into a vibrant blush pink with just purple shampoo! Yes, just shampoo. I was having one of those days where I was just browsing YouTube (we all have those days) for new hair and makeup ideas, when I came across this amazing YouTuber named ANY. The video I came across was called, "CANDY PINK HAIR JUST WITH SHAMPOO? (cruelty free)", when I read "just shampoo" I needed to find out if this was a thing. In her video, she turned her blonde hair into a very light pink hair color and the most incredible thing was that she didn't use any dying products she literally just used shampoo.
Being a loyal client to my hair stylist I asked her if it was safe to do so. I really wanted to try it but I wasn't trying to damage my hair. My hair stylist told me to go over the ingredients and just make sure there was no henna in it, so I did. The shampoo she used was Daddy-O purple shampoo from Lush Cosmetics. They're well known for their vegan products and there was no henna found in Daddy-O, so I decided I was going to give it a try. What did I have to loose, right?
I bought the shampoo and one morning I decided I was ready to give it a try. I set up my camera and I started recording the process for my YouTube channel. I wet my hair and then started applying by sections until I had product evenly all over my hair. I kept it on for about 40 minutes and then washed it off.
In the shower a lot of the product came off, the water looked purple when I washed it off. After, I then added conditioner to my hair so it will keep it soft. When I rinsed the conditioner I could see more purple water. When my hair was wet it looked more like a salmon color. I then blow-dried it and it started drying into a pastel pink which I was falling in love with.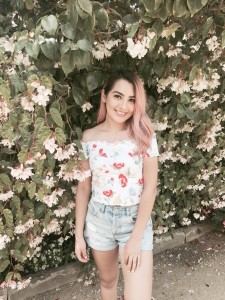 It had worked and I was so excited! The pink stayed on for a couple of days until I decided I needed to wash my hair then it mostly washed off. I was a bit upset since the reviews said it could last up to a week or two but it didn't for myself. Weeks later I decided to give it a second chance, but this time I applied the shampoo on dry hair instead of wet, a lot of the color did come off during my shower. It only lasted a day or two again yet it stayed on longer on the roots.
Overall, this is an easy way to get a fun pink hair color for a special occasion or just for fun without a huge commitment. I would recommend to apply it on wet hair, since it stayed on a bit longer.
If you want to see more beauty videos, subscribe to my YouTube channel, Fashaydet.