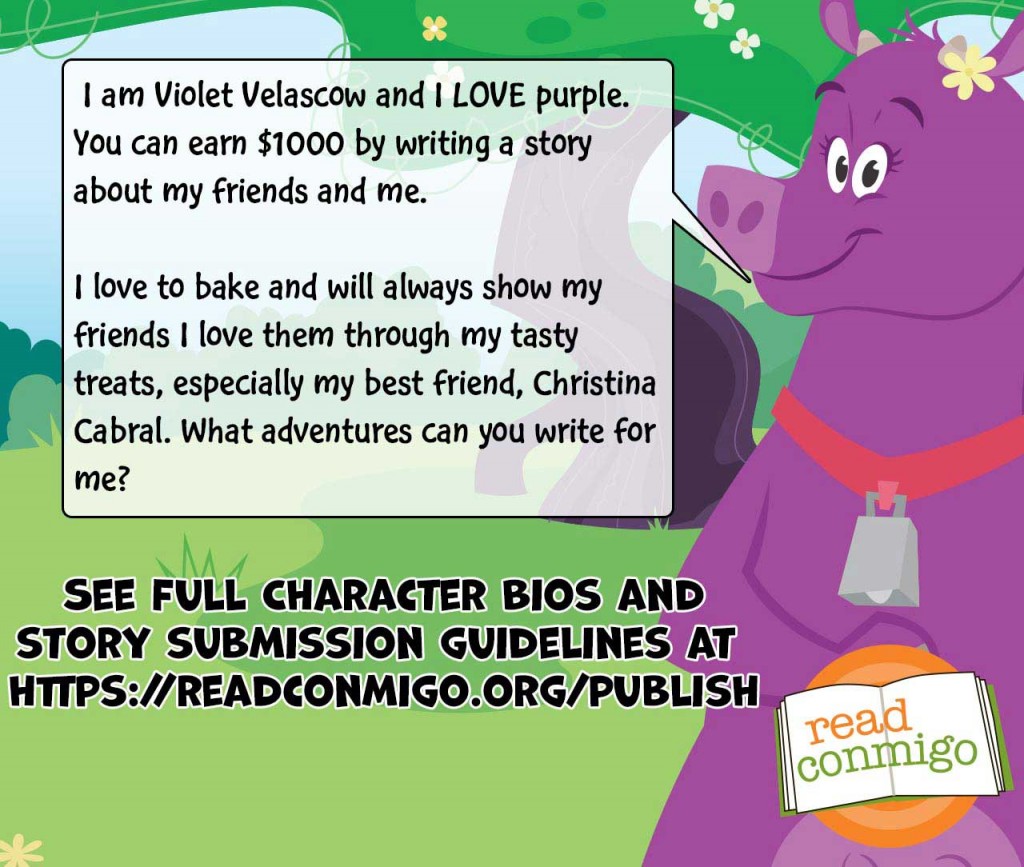 Disclosure: This is a compensated campaign in collaboration with Read Conmigo and Latina Bloggers Connect.
This year I enrolled my daughter in a dual immersion preschool program where 80% of the class is taught in Spanish and the other 20% taught in English. My hope is that by the time she completes 6th grade she will be fluent in both languages. With that said, I am always looking for learning resources to reinforce what she is learning in the classroom. However, finding bilingual books and learning resources at the stores I typically shop never happens. That's why I was so excited to learn about Read Conmigo's FREE reading program.
Read Conmigo, sponsored by Infinity Insurance, was created to help children, parents and educators develop reading and comprehension skills in both English and Spanish. As part of the program, you will receive access to award-winning bilingual books, games and activities for the Pre-K through 5th grade children in your life. Once you enroll you will have access to a full online library of free recommended bilingual books for reading levels Pre-K through 5th grade. You can sign up to receive free bilingual books here https://www.readconmigo.org/home
Here is an example of a personalized color page, one of the many activities offered on the Read Conmigo website: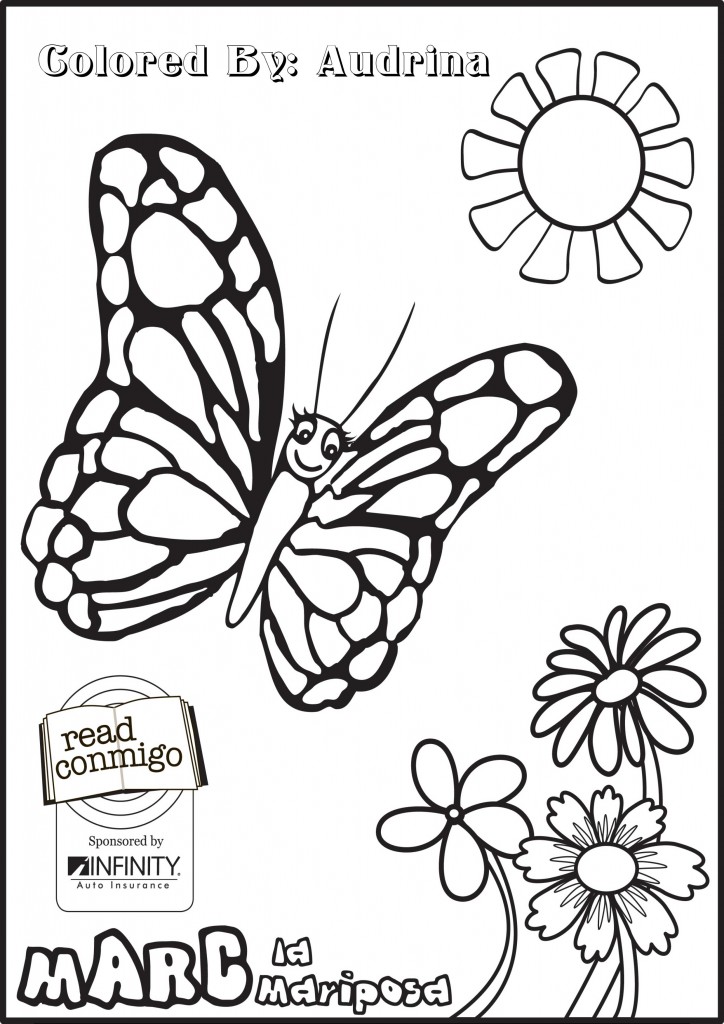 Here are a few of the downloadable books available via Read Conmigo's FREE reading program: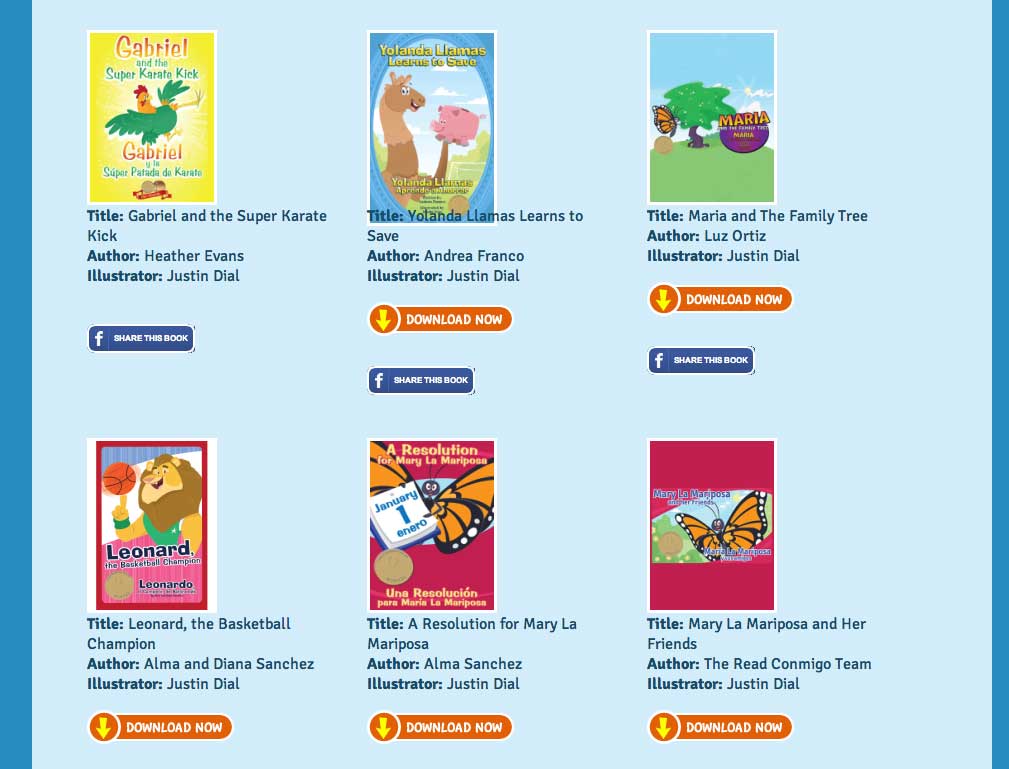 Did you know that in 2013, less than two percent of children's books written were Latino themed and only 1.5% of the children's works published were by Latino authors? In an effort to change these startling statistics one book at a time, the nationally recognized bilingual literacy campaign, Read Conmigo, as part of Hispanic Heritage Month by introducing the "Preserving our Culture through Bilingual Literacy" contest for budding Latino children's book authors based in the Southern California area. The contest will run through October 31, 2014.
Are you an aspiring Latina author with a children's story to tell from the Southern California area? It's time to get your creative juices flowing and put the pen to the paper because your original story will compete for an opportunity to have their children's story published!
"Preserving our Culture through Bilingual Literacy" Contest Details:
The story must feature one of several Read Conmigo characters and the winning author(s) will receive $1000 in prize money. Winner(s) will be notified by November 14th.  All manuscripts must be submitted by October 31, 2014 and meet the following criteria:
Author Profile – Must be from Southern California 18 years old or over, of
Latino origin; no prior published work or writing experience necessary
Target Reader – All submissions should be suitable for reading levels Pre-K through 5th Grade
Language – Story must be submitted in both English and Spanish
Characters- Story must include one or more of the Read Conmigo characters
Word count: Minimum is 400 words; maximum length is 1500 words To submit a manuscript and for complete rules and contest details visit www.ReadConmigo.org.