by Brenda Eberly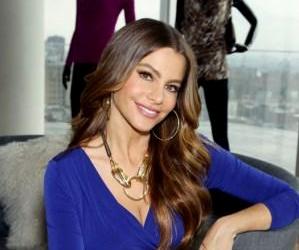 This week at Modern Latina, we asked two staff writers to model and help us review the new Sofia by Sofia Vergara clothing collection that recently launched for Kmart. Because there are so many options for women of all shapes and sizes, the name of the campaign really says it all "Work What You Got." What we love about the collection is that it's very stylish and budget friendly (most items under $36.99). 
Women of all shapes and sizes can rock this collection and look gorgeous and most of all confident. As you can see with our two staff writers, one being tall and the other short, both women have curves. All the styles were figure flattering, and most of the options reviewed looked great on curves. The tops and dresses that have ruching, accentuate all the right body parts but camouflages the areas we want to hide! There are so many FAB choices, all of them so versatile for mixing and matching.
For those of us that don't like to show our arms, this collection has tops and dresses with sleeve options. These options are on trend and sexy with unexpected details. For example, the Lace Dress ($36.99) pictured below is fitted and has a pretty lace sleeve.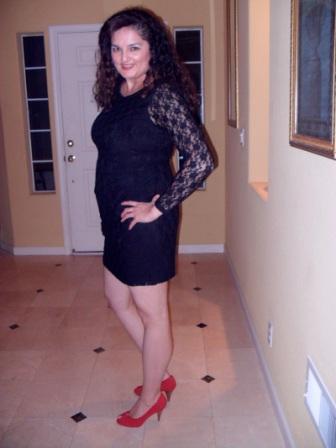 The Lace Back Dress ($29.99) is very flattering for all figures and Bat Wing dress ($29.99), depending on how it's styled, both can be worn to work, or change the accessories and wear to an evening event.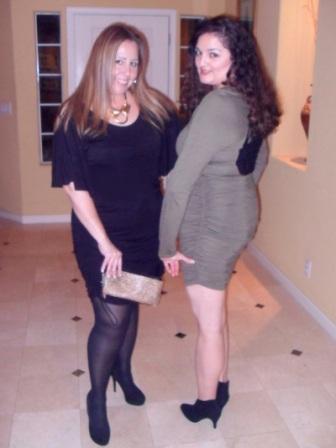 Most of the styles were true to size but some ran on the bigger size so you may need to size down. We love when that happens, such smart marketing!
If you're looking to add something new to freshen up your existing wardrobe then you will definitely find pieces that do the trick. The collections contemporary styles will look great with your basics or if you're looking for some dress options for the upcoming holidays there's more than a few choices to choose from.
Besides the dresses above, for top options we chose the royal blue Surplice Top ($22.99) and styled the black Motocross Leggings ($26.99) which are super comfy but so stylish. You can dress these pants up or down, depending on the shoes. Speaking of shoes, our favorites from theSofiacollection, which we used in this photo shoot, is the Fondue Platform Pump ($29.99) and the Florainne Lace Shootie ($34.99). Both styles were comfy and great basics to add to your shoe closet!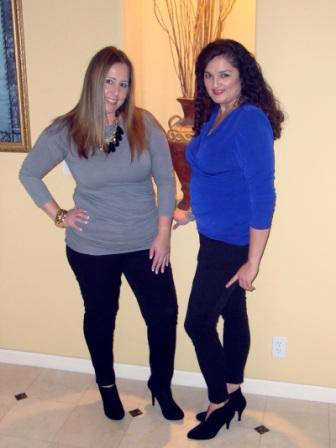 At first we thought the outfits above would be more casual but we decided to style both as going out or date night options The Side Shirred Tunic ($22.99) is rouched on both sides so great with leggings or a skinny jean. We paired it with the black Motocross Jean ($32.99). Both items have a bit of stretch to them & are comfy. Again it's all about the details, these jeans have ankle zippers that looked great paired with the Florainne Lace Shooties.
Both our staff writers rocked these outfits, so much that they're significant others thought they looked "muy caliente" and wanted to take them out on the town!
Note: All of the apparel and accessories reviewed were provided by Sofia by Sofia Vergara. The line includes sportswear, dresses, handbags, jewelry, and footwear, designed for the young, fashion-conscious women looking for the trend-right, must-haves of each season, including figure flattering styles and fashion-forward prints and patterns. Reflecting Sofia's unique fashion sensibilities, the brand is a modern and fresh approach to everyday style.
Brenda Eberly has been a fashion stylist for the past 6 years; her obsession with the latest fashion and beauty trends can be traced back to when she first fell in love with fashion magazines as a teenager. As a boutique owner, fashion buyer and stylist she's always on the lookout for the latest fashion trends and beauty products. With a marketing and public relations background she can now put her writing skills and love for anything fashion and beauty to work as a contributing writer for Modern Latina.