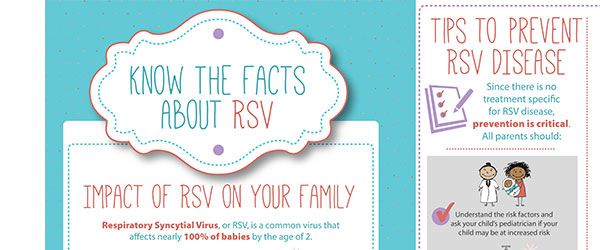 This is part of a sponsored collaboration with MedImmune and Latina Mom Bloggers. However, all opinions expressed are my own.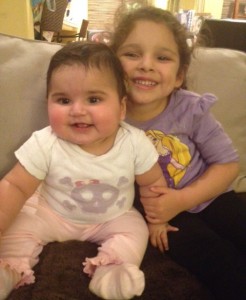 This past week I actually had to turn on my heater. The cold weather is officially here and coming along with it is cold and flu season. We have a six month old and a three-year old so my hubby and I are constantly sanitizing our home and washing our hands to prevent the common cold and other viruses.
Many parents may not be aware of another common seasonal virus, Respiratory Syncytial Virus (RSV). RSV typically occurs from November through March and in full-term babies nearly all children by the age of two have resulting in mild to moderate cold-like symptoms. However, in premature babies they are more likely to develop sever RSV disease and are twice as likely to be hospitalized.
RSV is a common disease and is one of the leading cause of hospitalization for babies during the first year of life in the United States. Because there is no treatment for RSV, it is imperative to prevent it.
How Can I Help Protect My Baby From RSV?
Wash their hands and ask others to do the same
Keep toys, clothes, blanket and sheets clean
Avoid crowds and other young children during RSV season
Never let anyone smoke around your baby
Symptoms of Severe RSV Disease:
Persistent coughing or wheezing
Bluish color around the mouth or fingernails
Rapid, difficult, or gasping breaths
Fever (especially if it is over 100.4°F [rectal] in infants under 3 months of age)
If your child exhibits one or more of the symptoms above contact your child's pediatrician immediately.
For more information about RSV and prevention, visit www.RSVprotection.com.