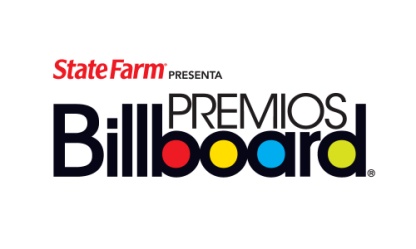 Each year, the biggest names in Latin music come together to take part in the most anticipated event of the season, the Billboard Latin Music Awards. For the third consecutive year State Farm® proudly continues to support this great event as an official sponsor and shares with the world a new program called: Tu Música, Tu Ride. This program brings together Latin music fans through special events, including the 2011 Billboard Latin Music Awards. 
To celebrate the nation's largest auto and homeowners insurer has launched State Farm Latino, a new social networking page for Latino's on Facebook, where fans can share their predilection in music and Latin lifestyle. On this page, users can have fun and play with their Facebook application, driving cars virtually and getting a chance to win free MP3s for their participation. State Farm is the first national insurance company to create a bilingual page for Latinos who subscribe to this social networking site.  I invite you to become a part of it and "like" the page!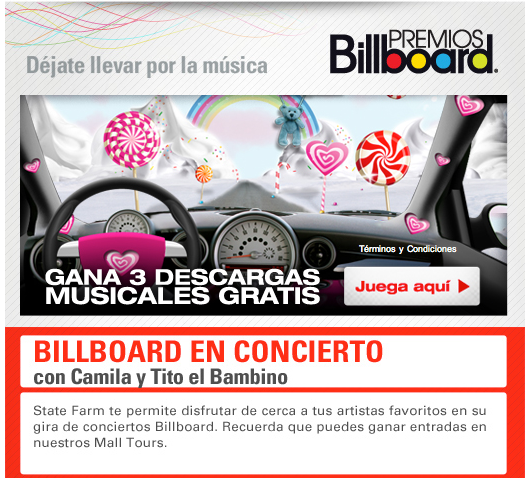 Tune in on Thursday April 28 to Telemundo, for a full night of entertainment and check out State Farm Latino Facebook page for social updates on the event, and to learn if your favorite artist was among the night's winners.
And if all that wasn't enough to get you to check out the State Farm® Latino, Modern Latina will be giving away two iTunes $25 gift cards to two lucky winners. For a chance to win a iTunes $25 gift card simply "like" the State Farm Latino page by May 1, 2011 and let us know you did so by posting on the Modern Latina blog, Modern Latina Facebook page or email editor@modernlatina.com with the following: I've "liked" @statefarmlatino and hope I win! Two lucky winners will be selected randomly from the people who like State Farm Latino and post they did so Modern Latina blog,  Modern Latina Facebook page or email editor@modernlatina.com.