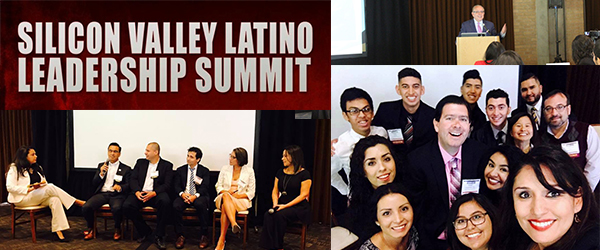 by Linda Castillo
What makes a professional conference successful? For some it may be the connections that are made, the knowledge gained, feeling energized afterwards or the overall conference experience. There are many reasons people deem a conference successful but it all starts with the mission and work of the people bringing it to fruition. Frank Carbajal founded the Silicon Valley Latino Leadership Summit (SVLLS) in 2010, and with his vision and leadership the conference continues to grow every year.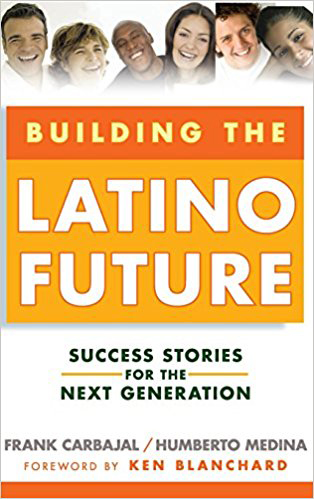 This year Frank Carbajal started the summit on a very personal note with a tribute to his father, Regino Rubalcava Carbajal, who had recently passed away and whose services were held just days before.
For those of you who don't know, Frank is the co-author of the book Building The Latino Future: Success Stories for the Next Generation. Frank along with co-author Humberto Medina were impelled to write this book, to share the success stories of Latino leaders who have risen to the top. Their message and hope from publishing the book was to inspire other Latinos to follow in their footsteps and "build the Latino future".
Frank's father was an inspirational role model in his life. In a passage from the book, he described his father as follows:
"My father also worked part-time for a janitorial service company, in addition to working full-time at a cannery. On the weekend, I went with him, helping to clean offices. I know that my father's intent was to keep me busy on weekend and in the summers, to keep me away from some of the bad kids in the barrio. I believe his motive was also to make me realize the significance of an education. He didn't want me to work as hard as he had to; he wanted me to work smarter. My parents were much like the increasing number of immigrants who come to America: they made sacrifices to provide their children with a better lifestyle."
Frank had the idea to propel the book's message by creating SVLLS. When he told his father about his idea, with great support he responded "Es Tiempo" ("It's Time"), the saying that Frank thoughtfully named his company after.
Every year the "build the Latino future" message leaps off the pages of the book and comes to life at the SVLLS as Latino leaders are brought to the forefront sharing their success stories to build, inspire and connect the next generation. This year four remarkable professionals were recognized for their contributions as follows:
2017 Lifetime Leadership Award Recipient: Sol Trujillo
Solomon D. ("Sol") Trujillo is an international business executive who has served as CEO of large-cap global companies in the US, EU, and Asia-Pacific region – including US West (now CenturyLink), Orange (now France Telecom) and Telstra, the Australian media-communications company. In each he was a digital pioneer, leading the deployment of broadband, smart devices and digital services – including the mobile internet and ultra-high speed wireless networks – to stimulate productivity and innovation across all sectors of the economy. He currently sits on corporate boards in the US, EU, and China – including in the US, Western Union, WPP plc, the EU-based advertising and public relations multinational; and in Asia, Fang Holdings, Ltd., China's leading real estate Internet portal, and China's Silk Road Technologies, where he is board chairman.
2017 Pioneer Leadership Award Recipient: Angelica Perez-Litwin, PhD
Dr. Angelica Perez-Litwin is a social entrepreneur, psychologist, and Founder of Latinas Think Big®, an award-winning network and platform designed to advance the careers, ventures and influence of Latinas. She has dedicated her professional life to empowering the lives and careers of women, and promoting the thought leadership of Latinas in the United States. Online, she has leveraged technology and social media to connect women to career opportunities, resources and influential networks. In person, she has showcased the innovative ideas and contributions of Latinas through the dynamic Latinas Think Big Innovation Summits, hosted Google, Twitter, Harvard Kennedy School and Columbia University, among others. Formerly, Dr. Perez-Litwin had a faculty appointment at New York School of Medicine, where she conducted research and led a diagnostic clinic. She continues her work as a psychologist with a private practice in New York, focusing on relationships, assertiveness and career matters.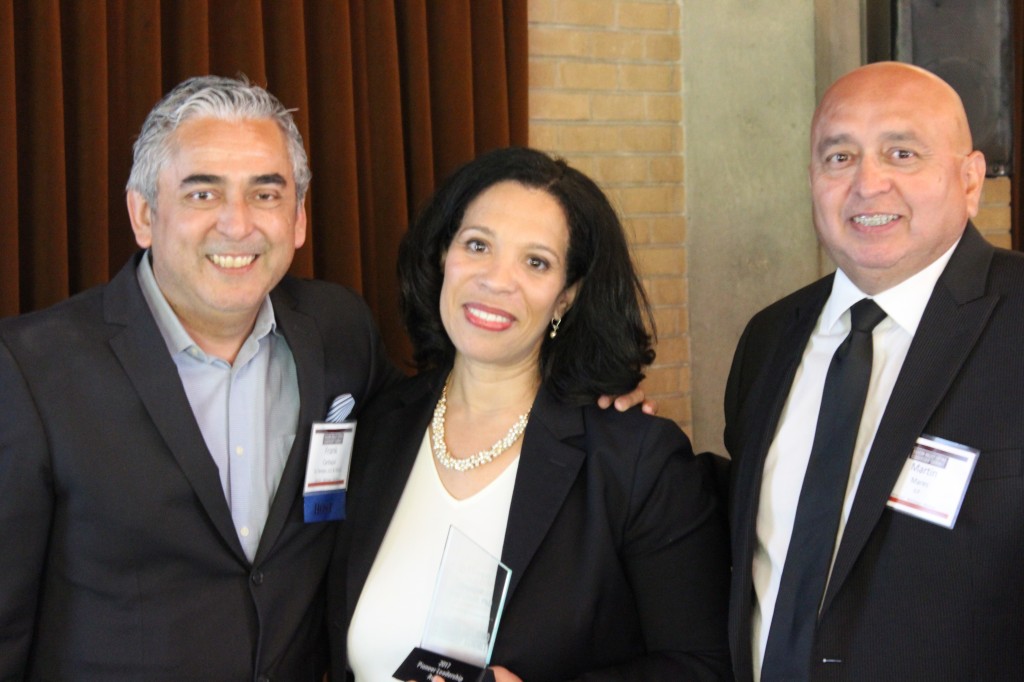 2017 Latino Leadership Visionary Award Recipient: Rick Najera
Rick Najera is an American sketch comedian, screenwriter, director, producer, actor, author, playwright, coach and national speaker with an expansive portfolio of credits in all forms of entertainment. Currently Najera is a writer and guest star on Hulu's Emmy-nominated original series, East Los High, director of the CBS Diversity Sketch Comedy Show, and a national motivational speaker and coach (Google, CNN, Harvard, CBS) addressing themes such as diversity, entertainment, politics and comedy. His writing credits also include the nationally acclaimed stage play, Latinologues™ on Broadway (in which he also starred), and was one of only three Latinos to ever write and star in their own play on Broadway. He is an award-winning author of four books: Latins Anonymous, Pain of the Macho, Latinologues on Broadway and his latest, Almost White: Forced Confessions of a Latino in Hollywood, which has garnered national attention and five star reviews on Amazon. He also developed and is host of Latino Thought Makers Live Series (in its fourth season) interviewing his network of celebrity friends such as Edward James Olmos, Danny Trejo, and dozens more.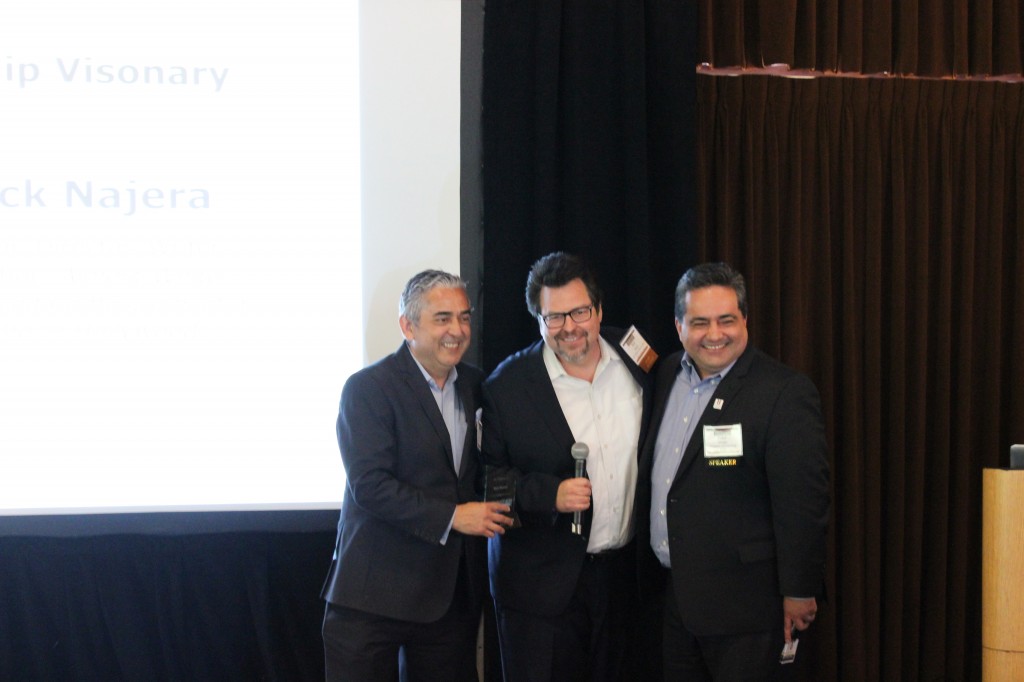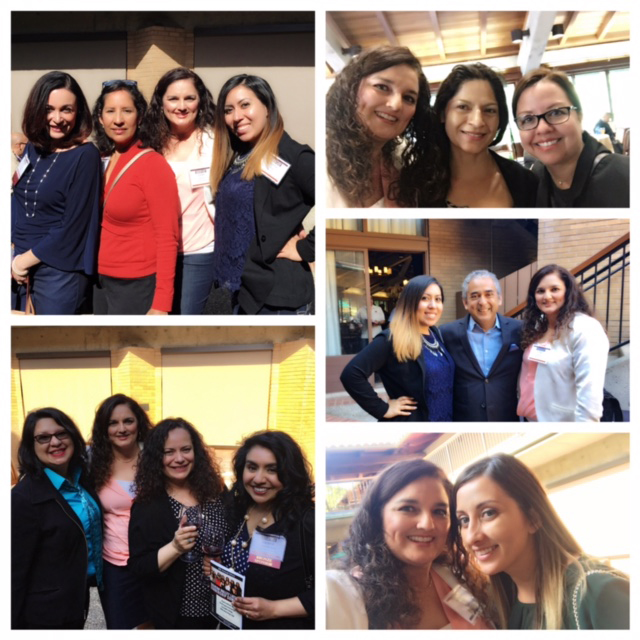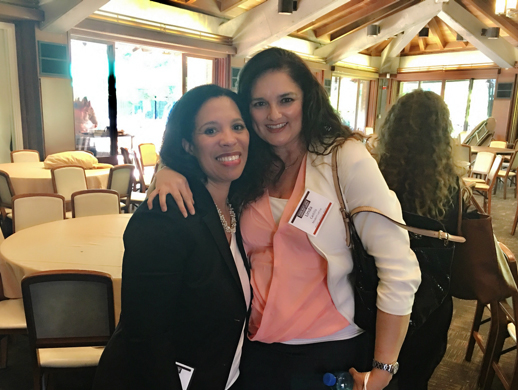 To learn more about SVLLS visit: http://svlls.com/.
Linda Castillo is the Founder and Executive Editor of www.ModernLatina.com. She writes on topics that empower and inspire Latinas including art, motherhood, green living, culture, travel, and issues transforming the Latino community. Linda has earned a B.S. in Business and a M.S. in Mass Communications from San Jose State University.