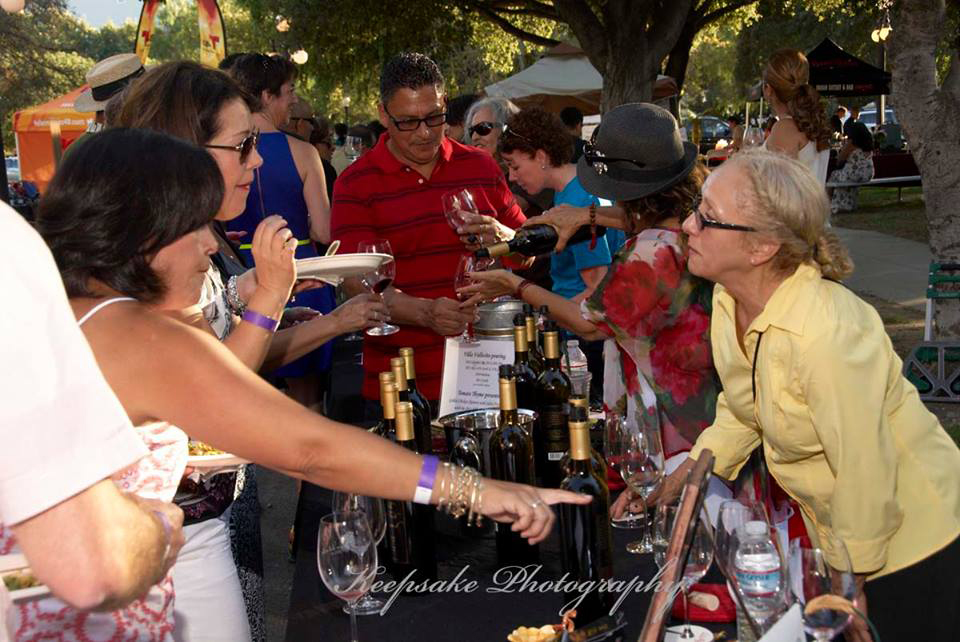 by Linda Castillo
This is the 7th year for the Sabor del Valle event happening July 22, 2016 at the Mexican Heritage Plaza, San Jose. Sabor del Valle raises funds for local nonprofits that provide services in arts, medical and education by creating a memorable evening featuring local vintners and restaurateurs.
Ray Singh Castaneda was inspired to create Sabor del Valle after he attended a Napa event in 2004. "I remember going online and I noticed that they were having a Latino winemakers event so I thought it would be a great one to attend. After that event, I felt that we could do the same here in the Santa Clara Valley. That's when I started my relationship with the Latino vintners," recalls Ray.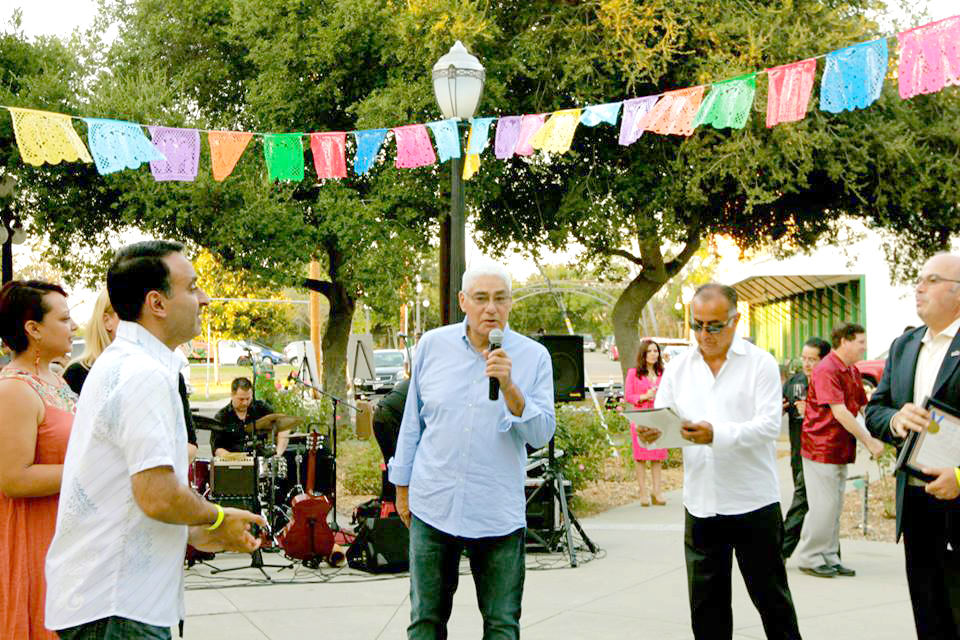 The Sabor del Valle name also has a personal meaning to Ray since its genesis came from his favorite song 'Sabor a Mi'. "Sabor del Valle, A Taste of The Valley, means many things -wine, food and diversity," explains Ray.
Giving back to the community is an important part of Ray's life. He has been active in the San Jose Rotary International, one of the largest clubs in the West Coast, for the last 14 years. Within the Rotary he is actively involved in 5 committees and he is also one of the Board of Governors at the Silicon Valley Capital Club.
"Our goal is to impact East San Jose and raise funds for the underserved in the community. I see great things happening in East San Jose and we want to be a part of its growth," says Ray when asked about the future of Sabor del Valle.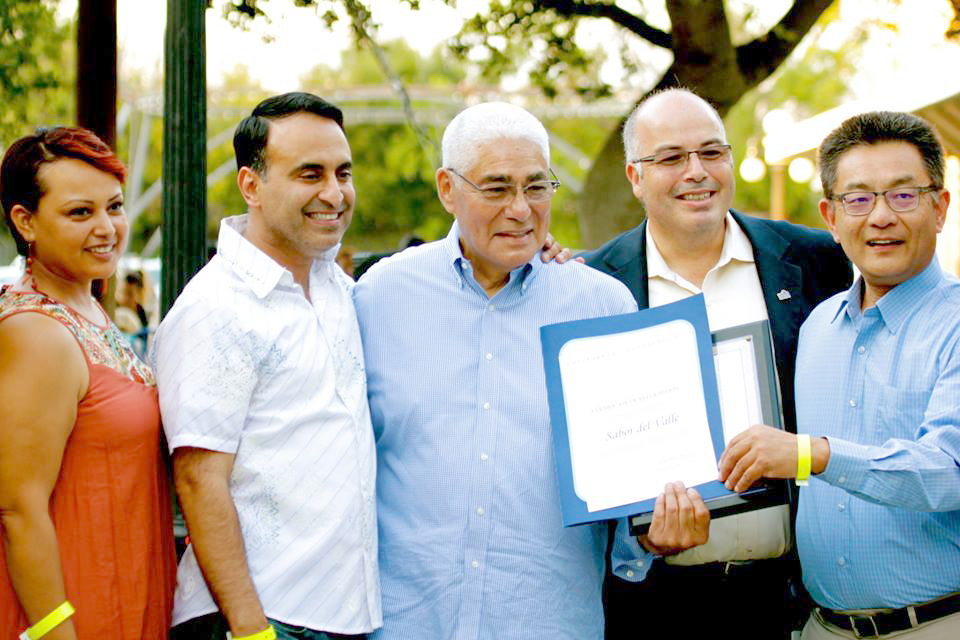 In addition to the funds from ticket sales, the event and fundraising goals are also made possible by corporate sponsorship. Last year the Silicon Valley Business Journal was a Platinum Sponsor and the company has returned again this year. NBC Bay Area News and Telemundo with Damian Trujillo has been our sponsor since 2010. This year's sponsors include Blach Contruction, Pahl and McCay Law, PayChex, and Ronnie Lott's All Stars Helping Kids to name a few. Each year the event continues to grow, last year the attendance was over 600 and since its inception Sabor del Valle has raised over $150,000.
Meet the Team that Makes it Happen
The planning and preparations is a yearlong process starting a month after the event happens and it would not be possible without the leadership of the amazing board members and team. They play a vital role to make the event happen by building relationships with vintners and restaurants, promoting the event, generating ideas to grow Sabor del Valle and so much more. The team is always working on new collaborations and events, for example this spring Sabor del Valle held its first event in San Joaquin County at the Ramos Rios Winery.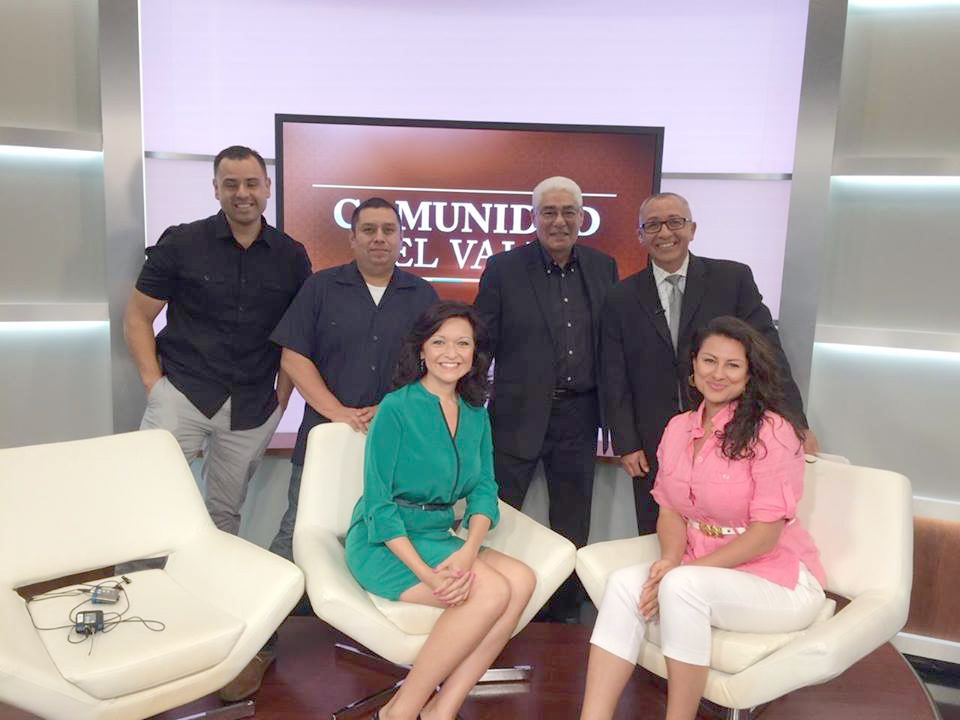 Sabor del Valle is comprised of the following community leaders:
Officers:​
RAY SINGH CASTAÑEDA
LORI RAMOS EHRLICH
JOSEF CASTAÑEDA-LILES, PH.D.
JACK SINGH
Members:
MARÍA DEL SOCORRO CASTAÑEDA-LILES, PH.D., Assistant Professor, Santa Clara University
MELINDA CHACON, Office Manager at Joint Venture Silicon Valley
SERGIO DOMEYKO, Director of Social Media & Marketing, Silicon Valley Latino
DIANNA TUYOR, Artist and Valle Monte League Board Member in the Bay Area
MARIO PACHECO, Entrepreneur and Business Owner
Support Team:
ESTEBAN RAMOS – Your Citys Best – Marketing Group
LETICIA PENA-  Associate Director Theater Event Services, San Jose State University
EMMA RAMIREZ – Silent Auction Chair
"The most fulfilling part as a board member for me is that I'm involved with a group and organization that shares the same passion and dedication to help our communities through our passion and love for wine, food and cultures. Wine is one of my many passions especially in regards to Latino made wines. I love the fact I represent Sabor del Valle not just in the greater Bay Area where I'm originally from, but now in the greater Sacramento area and central valley as the 1st board member out in my area," says board member Mario Pacheco about his experience.
Meeting many of the board members it is clear the passion they bring to making this event come to life every year and they have fun in the process!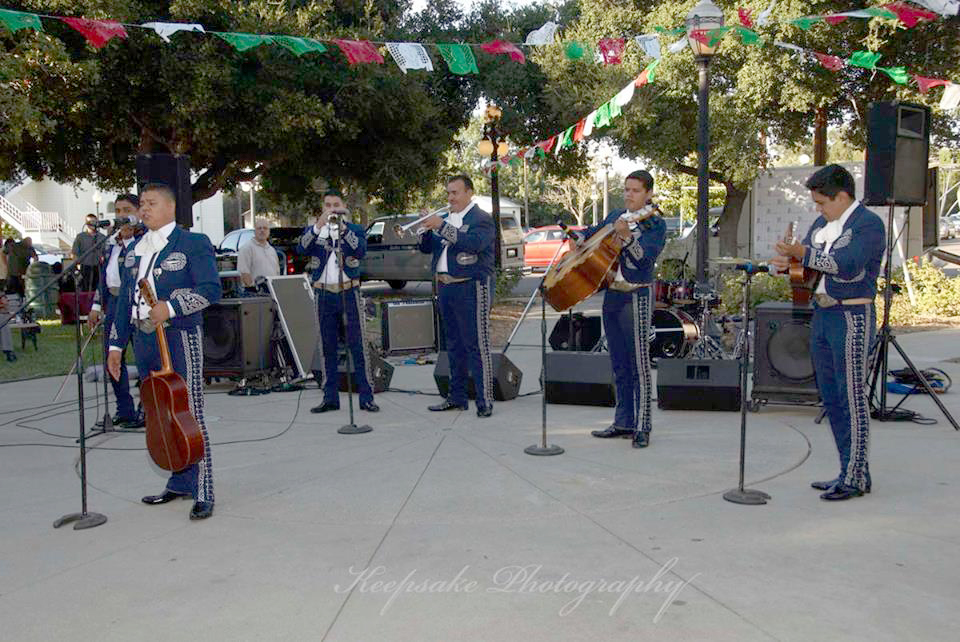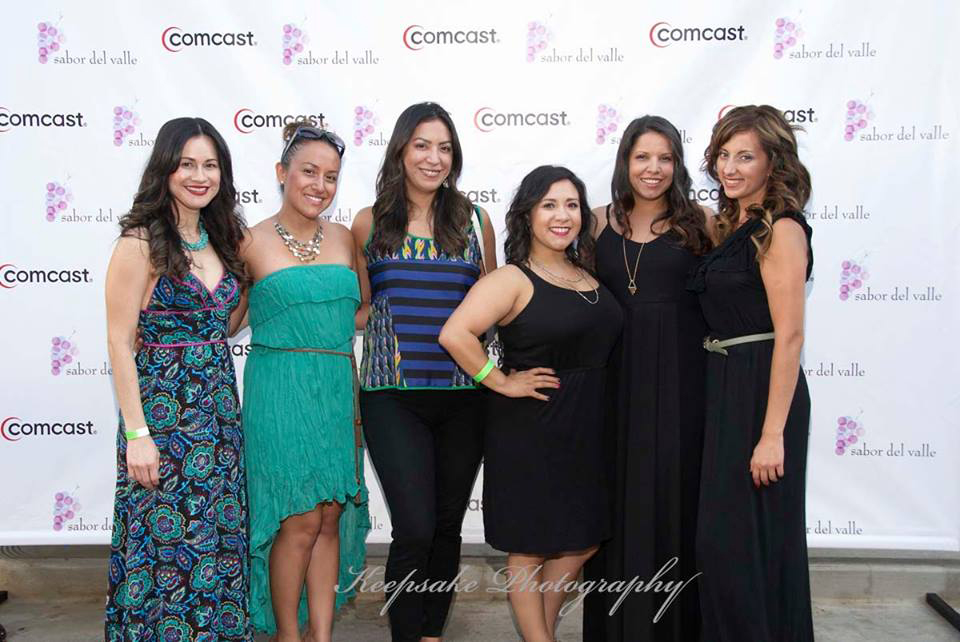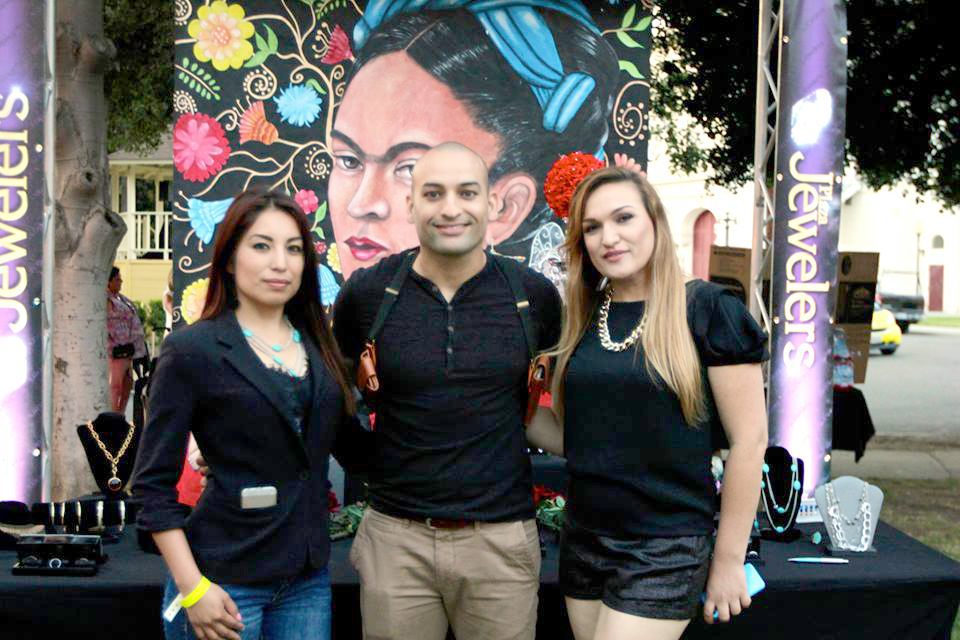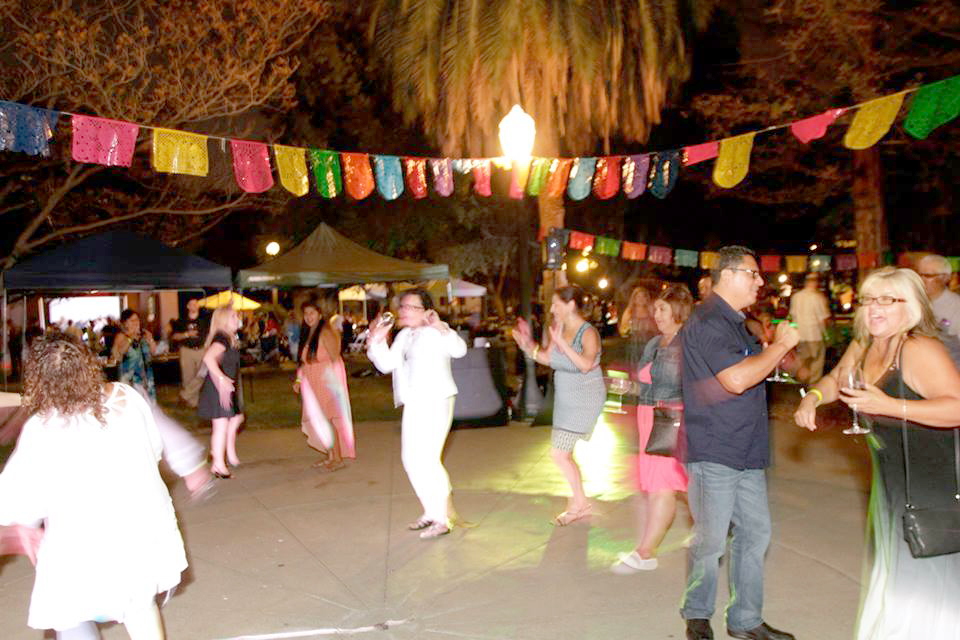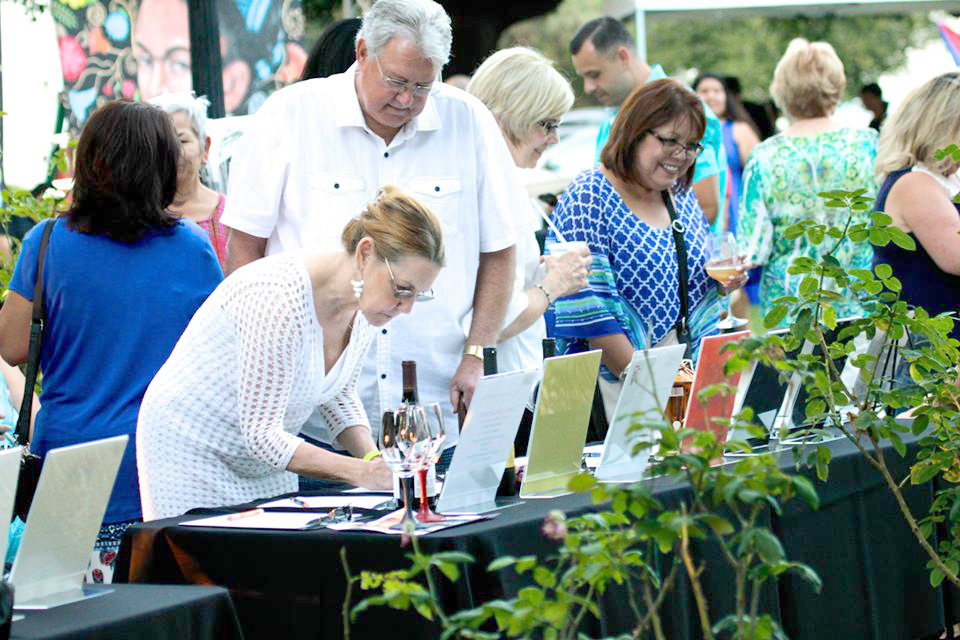 Sabor del Valle Gives Back to the Community
Guests will enjoy a unique evening of wine tasting and sampling cuisine while helping the community with part of the ticket proceeds go to nonprofits making a difference in the local community. The beneficiaries of this year's event of worthy nonprofits who provide social and educational services to those in need include:
There is still time to purchase ticket to this amazing event!
7th Annual Sabor del Valle Event
When: Friday, July 22, 2016 from 6:30 PM to 11:00 PM
Where: Mexican Heritage Plaza – 1700 Alum Rock Avenue, San Jose, CA 95116
Purchase Tickets: http://bit.ly/1q41Mkq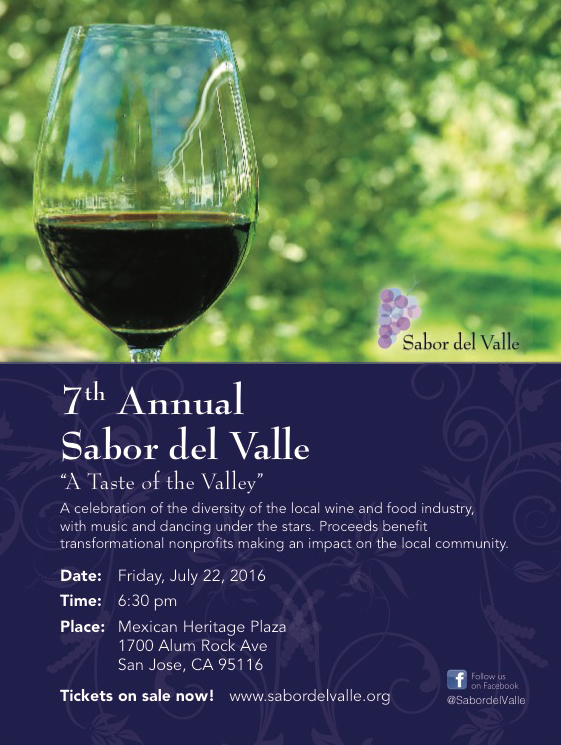 Note: All images courtesy of Sabor del Valle.
Linda Castillo is the Founder and Executive Editor of www.ModernLatina.com. She writes on topics that empower and inspire Latinas including art, motherhood, green living, culture, travel, and issues transforming the Latino community. Linda has earned a B.S. in Business and a M.S. in Mass Communications from San Jose State University.