by The Mari Twins
Summer is fast approaching and it is time to step out in the must have color of this season, Pink! From blushes, champagne pink, to deep cherry, and fuchsia, you will be feeling sweet and romantic all summer. Depending on the shade of pink you can pair it off with greens, browns, yellows, and light blue. Deeper shades of pink go well with burgundy or even black!  Feel fun and flirty this summer with this dreamy color. Here are a few inspiring looks that will have you feeling like a delicate rose.
FOREVER 21 –  Stripped off the Shoulder Dress $35.00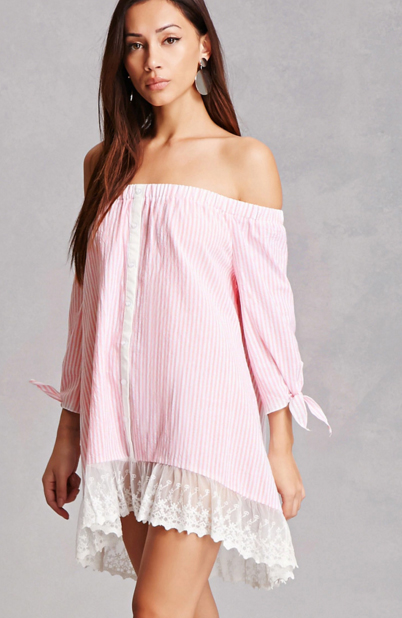 Nasty Gal – Ruffle Round Skirt $50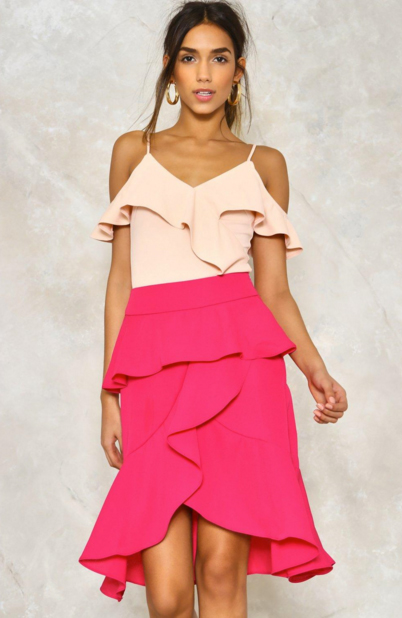 Anthropologie – Harrison Ruffled Cami $58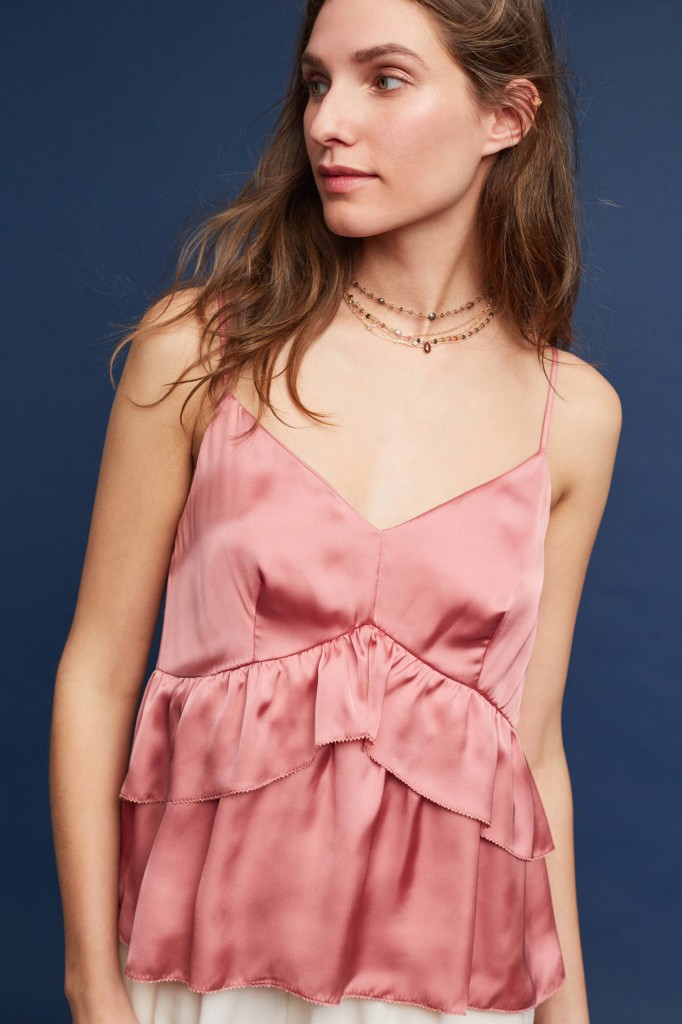 NORDSTROM –  Embroidered Cold Shoulder Romper $49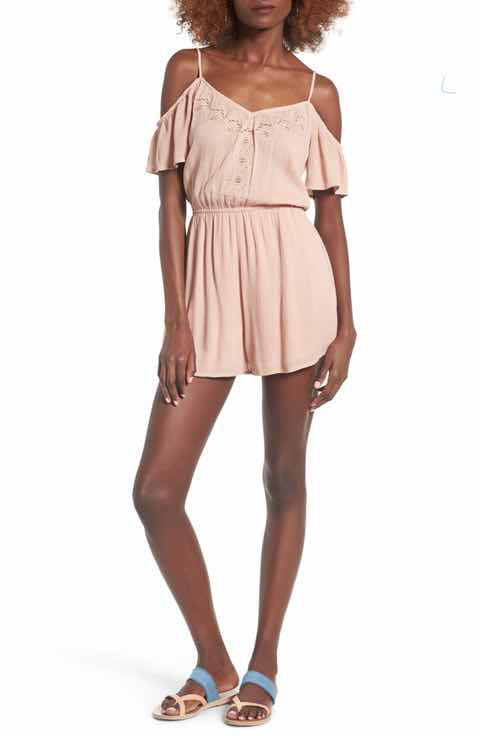 Target – One Shoulder Flounce Jumpsuit $69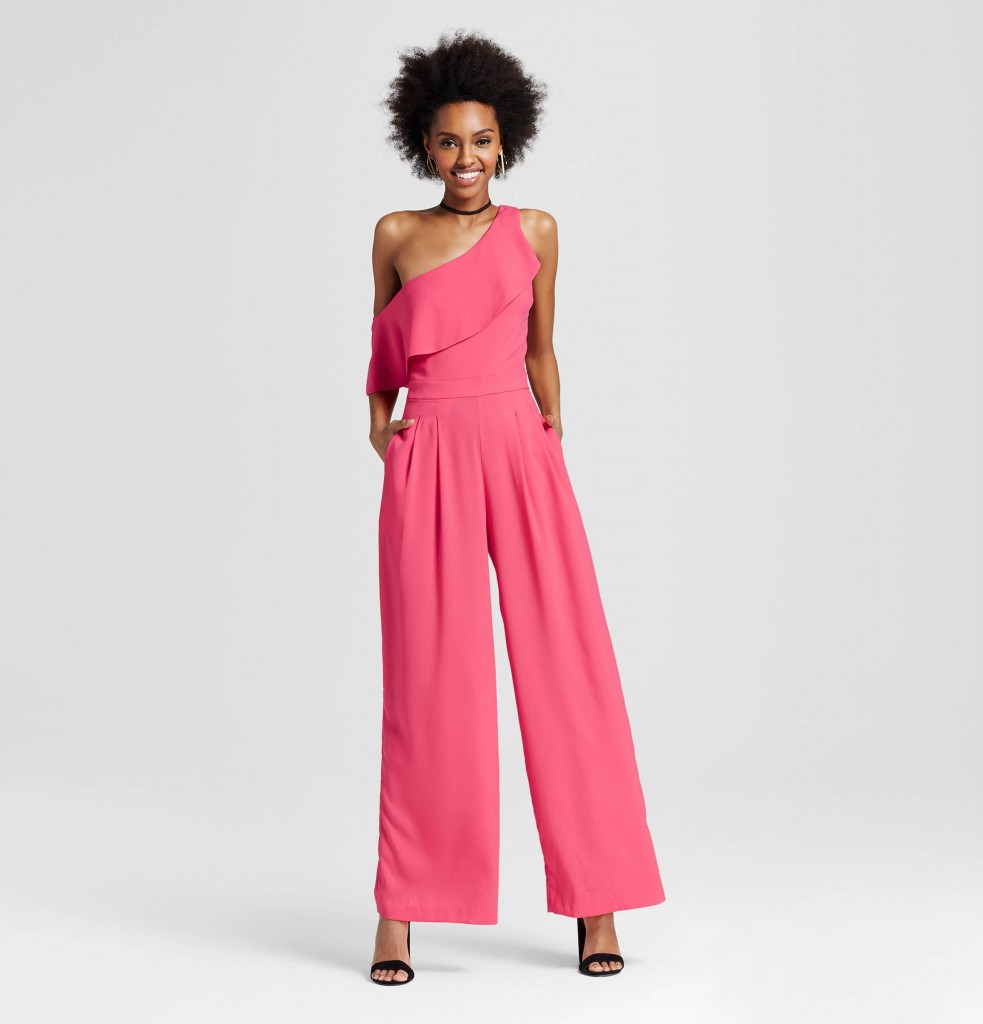 This summer think pretty in pink. The Spring 2017 runways saw the color in every shade. Go ahead and let your femininity blossom. To add a sexy edge to your look consider big and bold accessories.  This summer is all about creating a mood of sweetness. Let the shoulders show off and definitely opt for a jumpsuit which has become the staple item for every summer. This season embrace your love for all things pink!
Maribel and Marisol Joven, better known as the Mari Twins were born in New York City from Ecuadorian and Spaniard Parents and they serve as positive role models in their community. They are passionate about their culture, health and wellness, education, and fashion. Currently residing in New Jersey, Maribel and Marisol have successful careers in the Education and Healthcare fields. Maribel and Marisol's efforts to better the well-being of others or create awareness can be found in their volunteer work. The Mari Twins are proud to represent the Icla DaSilva Foundation, Literacy Volunteers of America, Handfuls of Hope, and are Sunday School Teachers at their local church. Maribel is the current Ms. Latina Galaxy and former Ms. Belleza Latina International 2013. Marisol is the current Ms. New Jersey Belleza Latina. You can follow them on their blog, Life with The Mari Twins.