This is a sponsored post. All opinions are mine alone.
by Linda Castillo
I always procrastinate when it's time to prepare my tax filings. Every year I literally wait until the last week prior to the deadline to file. Of course this inevitably leaves me stressed out and doesn't allot me sufficient time to ensure that I am doing everything right to maximize my tax return. This year I am trying to start a new process to get my taxes done on time so I can get my tax return in my bank sooner!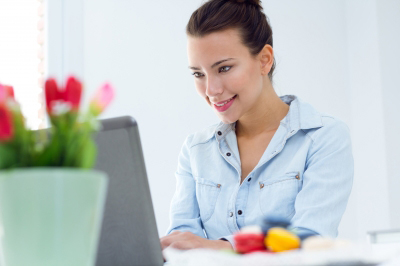 With the general tax return filing time of April 15 quickly approaching, here are some of my tips to help simplify the tax preparation process:
Start tax planning the year before. Take advantage of opportunities to reduce your taxable income and pay less tax. This past year I took advantage of my companies Health Savings Account and childcare costs. Also, at the beginning of the year is a good time to review your tax withholdings and adjust if required.
Keep it in a folder. At the beginning of the new year start a folder to start collecting all documents that will be used for preparing your taxes. For example, I keep receipts from charity donations, last year's tax return, W-2 forms, Home Interest Form 1098, IRA contributions to name a few.
Find qualified and trustworthy tax preparer. Whether you are preparing your taxes yourself or seeking somebody to prepare you taxes it's important to find a person or agency that is qualified and trustworthy. The IRS offers great tips to help you choose a tax preparer. For over a decade, I have worked with the staff at Lopez Tax Services to help me with questions about my personal taxes and filing my small business taxes.
File for an extension. If you aren't able to get your taxes submitted by the deadline be sure to file an extension by April 15. This will give you additional time to complete your return by October 16, 2017.
Linda Castillo is the Founder and Executive Editor of www.ModernLatina.com. She writes on topics that empower and inspire Latinas including art, motherhood, green living, culture, travel, and issues transforming the Latino community. Linda has earned a B.S. in Business and a M.S. in Mass Communications from San Jose State University.