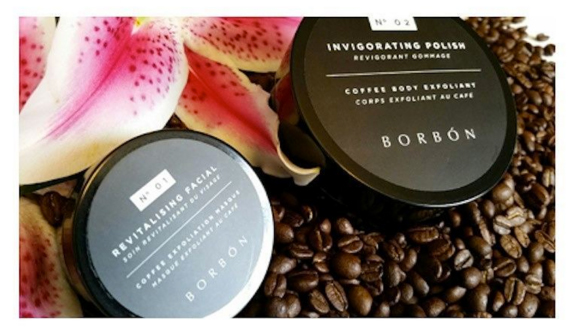 by Linda Castillo
I was so excited to try N° 01 REVITALISING FACIAL by Borbón Skincare, a facial mask created by Carmen Milagro.
After I hit my 40s, I noticed that my skin began to look dull. I was looking for a masque treatment to revitalize my skin and restore my youthful glow. I was eager to try N° 01 REVITALISING. This gentle exfoliating masque treatment has enhanced purifying and soothing botanicals to extract impurities clogging the pores and it aids in reducing signs of aging, scarring and swelling from acne.
I love the fact that the masque was made with all natural and organic ingredients including a proprietary Borbón coffee to balance and purify the skin, and a synergistic blend of Manuka honey and Kasthuri Manjal Turmeric to calm and soothe, aided by essential oils of peppermint.
Directions:
Place one or two scoops of formula into clean hands and activate with a small amount of warm water. Apply gently in circular motions to the face and neck twice weekly or as often as desired, and retire to a comfortable seat. Leave on for at least fifteen minutes then rinse off with warm water and pat dry with a soft towel.
Storage tip: You can store the masque in the fridge for longer shelf life!
The application and texture was very different from other masks I had tried before. I was a little worried that the mask would be too harsh on my face because I suffer from adult acne and have sensitive skin. Upon applying I immediately felt a tingly and refreshing feeling. My skin felt like it had been awakened, as was I with the mint and coffee scent.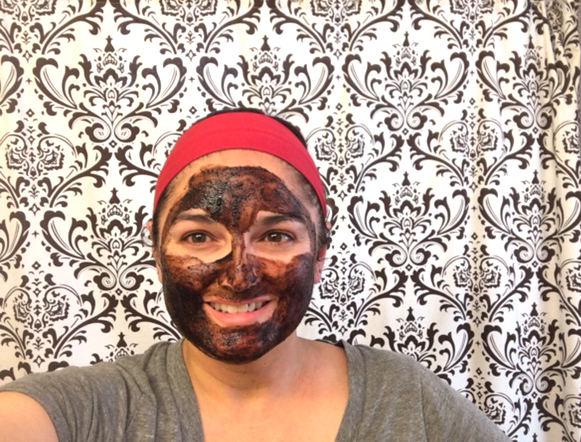 The results were amazing! After I removed the mask I saw a refined smoothness and clarity in my skin. I can't wait to try it over the next few weeks to see how my complexion continues to improve.
It's important to me to support local businesses and buy organic products, so I LOVE the fact that N° 01 Revitalising Facial offered by Borbón Skincare is:
Latina-owned
Founded in San Francisco
Organic and vegan
Visit https://www.borbonskin.com/ for more information.
Note: A sample of N° 01 REVITALISING FACIAL by Borbón Skincare was provided for this review.
Linda Castillo is the Founder and Executive Editor of www.ModernLatina.com. She writes on topics that empower and inspire Latinas including art, motherhood, green living, culture, travel, and issues transforming the Latino community. Linda has earned a B.S. in Business and a M.S. in Mass Communications from San Jose State University.