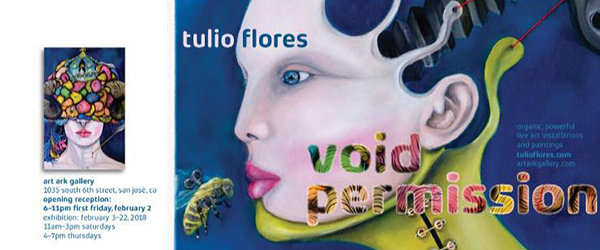 Don't miss the opportunity to experience Winter Artist-In-Residence Tulio Flores' solo exhibition this Friday, February 2 from 6 PM – 11 PM at the Art Ark Gallery. The exhibit will feature sculptures, paintings, works on paper and live art installations. The exhibit runs from February 3-22, 2018, 11am-3pm Saturdays and 4-7 pm on Thursdays.
To get an idea of the depth of Tulio Flores' work, I selected a few of his unique pieces from his online gallery.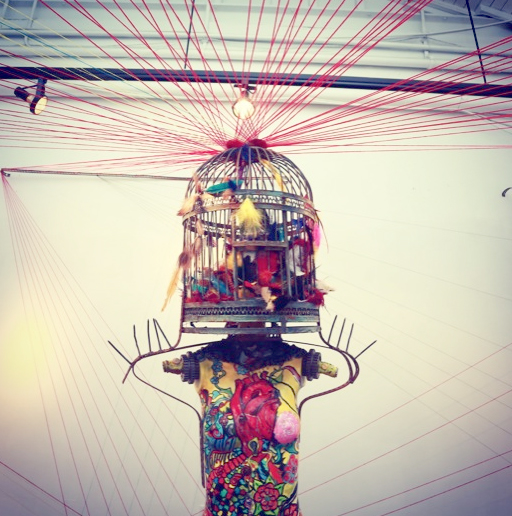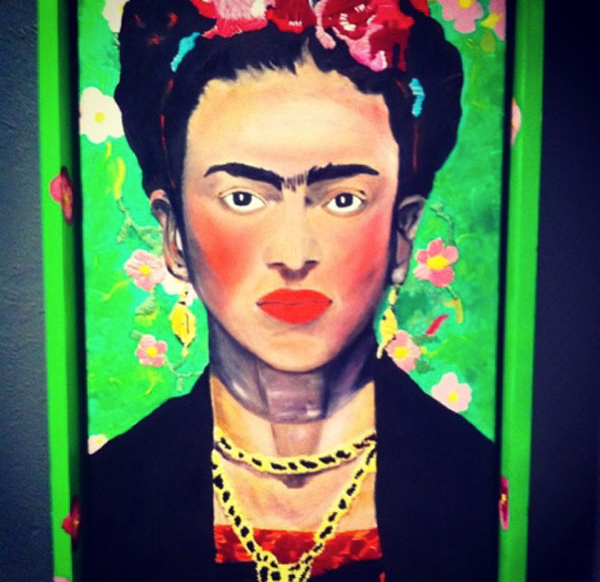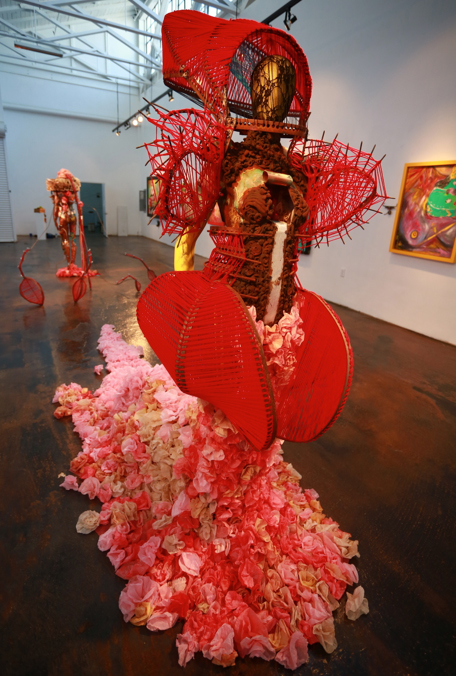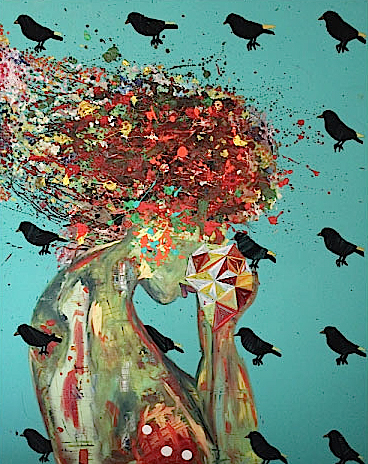 Tulio Flores describes the process of creating art:
When I create, I go into another dimension. I leave Mother Earth but I do always stay connected to Her, other people and life. My art is fighting against the destruction of life by way of industrialization.

I want a positive or negative reaction to my work but I want to be blown away by how people respond. I will work with any medium. Whether it's recycled material or the brush, I must listen to the piece..the piece is talking to me.

Vibrations set me free. What I feel with my senses is what I would normally see with my eyes. I see threads that guide me to the feelings that move me everywhere I go. These threads I feel so much stronger. My third eye is what it is.It senses everything. I can hear through it.

It must be organic, earthy and animal themed with Surrealism. The combination of wood and metal must be married some way. There is a softness to nature and then there is this lifeless, hard reality in steel.

A painting has to relate to one of my sculptures and they need to be extensions of each other. I want them to be married to each other from canvas to sculpture. Whether they are part of the same installation or just works I am doing at the same time. They all should be a family of sorts.

I do not accept boundaries. The universe is filled with color, life and expressions. They must be captured and reflected back to Itself.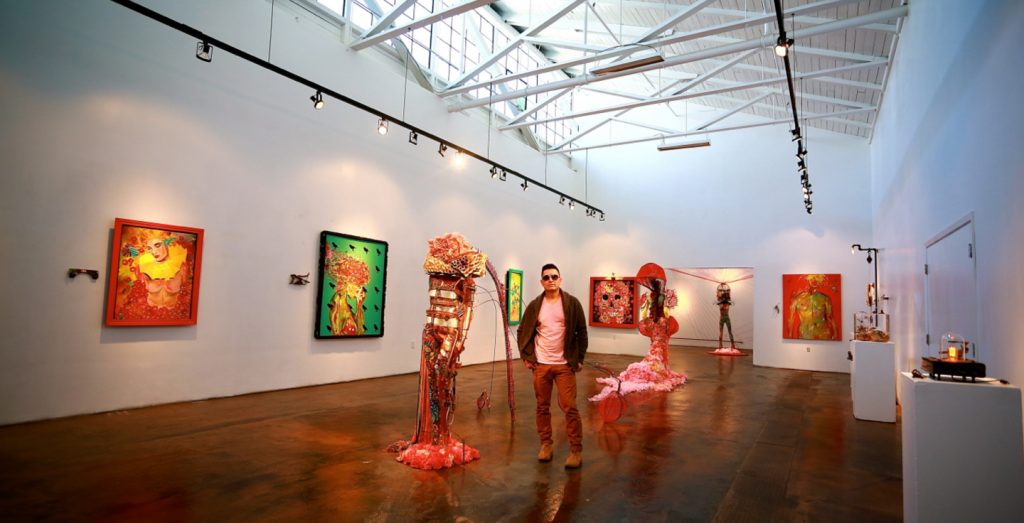 You can experience Tulio Flores' art in person this Friday at Art Ark Gallery. This event is part of SoFA: South First Fridays Art Walk, a monthly event in downtown San Jose on South First Street. For more information and a list of participating galleries and other business see www.southfirstfridays.com.
Event: Tulio Flores: V O I D Permission
Date: Friday, February 2, 2018
Time: 6 PM – 9 PM
Location: Art Ark Gallery, 1035 S 6th St, San Jose, California 95112 1035 S 6th St, San Jose, California 95112
More Information: Click here to visit Facebook event page
Note: All images courtesy of http://www.tulioflores.com.