by Linda Castillo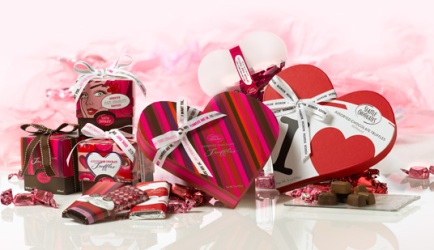 Valentine's Day is a day to celebrate the love and affection shared between a couple. But showing your love for your husband or boyfriend does not have to cost a fortune. In fact, when I asked my hubby what he wanted for Valentine's Day he actually preferred a gift that we could experience together such as a nice dinner or weekend getaway.
So whether your beau is looking for a gift to remember or an experience together, here is a list of Valentine's Day gifts that will work for any budget.
1) Tap into your creative side and write a heartfelt poem expressing your love. The written word is not your strong point, then why not create a video card of all your favorite memories together. Both ideas require some time but are no cost at all. I am sure your beau will love the personalized gift and thought that went into it.
2) We have all heard the saying that the way to a man's heart is through his stomach. So for Valentine 's Day why not cook his favorite dish.  Go all out by creating a romantic atmosphere at your home by lighting some candles, putting on Andrea Bocelli – Amore
 or It's Time
 music in the background and finish the meal with a delectable sweet desert.
3) As a kid I loved to fill out Mad Libs so I was excited to discover Mad Libs in Love
 for couples. This gift will bring out the kid in both of you and is great for those long road trips. I am sure you will have fun playing Mad Libs in Love, guaranteed lots of laughs.

4) If your man has a sweet tooth, he will love Seattle Chocolate Company's chocolate truffles and bars. We love the modern pop art packaging and the unique flavors such as dark chocolate with cinnamon, blackberries, crunchy toffee, and even champagne to name a few infusions. If you can't decide on which sweet candy option to buy, then splurge on one of their prepared gift baskets. Our favorite is the Pop Art Gift Basket which has a sampling of everything so that the two of you can enjoy together.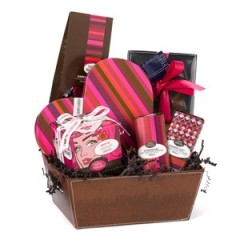 5) A real splurge: treat yourself and him to a couple's spa treatment. Indulge in a nice relaxing massage treatment together and pack some wine, cheese and crackers to enjoy the sunset at a local beach.
6) Give him a gift that will keep him thinking of you long after Valentine's Day is over with a Femme Fatale Boudoir photo of yourself. Mariana Maya Photography gives us a peek in her Femme Fatale boudoir photo sessions. This gift is a celebration of your womanhood and captures a time in your life.
Note: Some of these products were provided by the respective companies for a product review.
Linda Castillo is the Founder and Executive Editor of www.ModernLatina.com. She writes on topics that empower and inspire Latinas including art, motherhood, green living, culture, travel, and issues transforming the Latino community. Linda has earned a B.S. in Business and a M.S. in Mass Communications from San Jose State University.