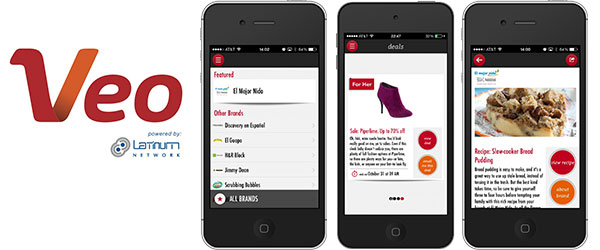 This post is part of a compensated campaign in collaboration with Veo® Mobile and Latina Bloggers Connect.
I just finished downloading the free Veo® Mobile App. So what exactly is the Veo? Veo is a new, free bilingual mobile app providing a one-stop shop for Latinos to get great deals, free samples, discounts, special offers and more from top brands. I was excited to find out what Veo app was all about because I love free samples and saving dinero too!
The process to download the application was so simple and the menu was even easier to navigate. I had to select the deals option first to find out how I can save some money for things that I need. There is a wide range of products in the deal section but the one that caught my eye was from one of my favorite makeup brands LORAC. For the LORAC Summer Collection that included a cosmetic case with an eyeliner, mascara, bronzer lipstick and lip gloss to create a complete sun-kissed look. The price is $36 instead of $88 – great savings! Once you decide on a deal you like you can have it emailed to you. It's that simple.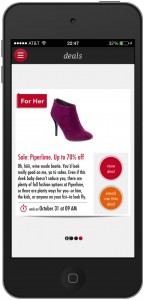 I also checked out the trial section that let's you pick out certain products to try out and most of the time includes a coupon for that product too. The trials available include a wide variety of products ranging from toiletries, food, and more. Plus, there is even helpful information or tips from the participating brands to simplify your life.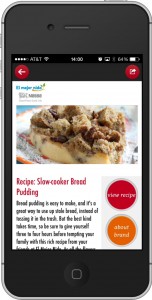 Veo is growing fast. Tens of thousands of Latinos have already downloaded Veo. Now you have a chance to download and try out Veo to start saving today. And if you download the Veo app and post a comment about your experience you will be eligible to win a $25 gift card. The giveaway will close on May 16th.  To enter, you must download the app and enter through the rafflecopter form below!
Veo is fun, culturally relevant and community-oriented and was developed by the Latinum Network, a company dedicated to helping brands succeed in the multicultural economy. Download the free Veo app with Google Play – http://bit.ly/17SG8E7 or  iTunes Store – http://bit.ly/1962s9e
Giveaway Rules and Regulations.  
Entries/Comments that do not follow the submission guidelines will be automatically deleted and invalid.
Winner(s) will be chosen by tallying up all the entries and then using random.org to generate a random number.
You may only enter once per entry method.
Winners must leave a valid email address on their entry.
Winners will be notified via email and have 72 hours to respond with a valid mailing address and contact info.
If there is no response winner will be disqualified and another winner will be chosen at random.
Winner must have a valid US address.
Void where prohibited.
No purchase necessary.
Prize will be shipped via USPS Ground by product representative.  We are not responsible for any delays in delivery, damaged or lost items.