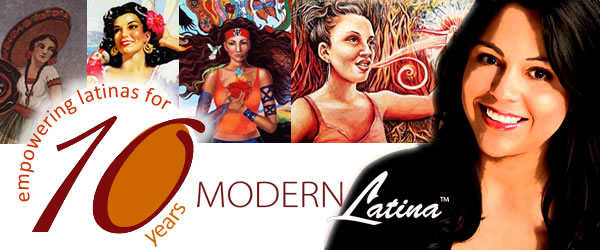 by Linda Castillo
In 2015 Modern Latina celebrated its 10th anniversary. I am often asked what motivated me to start Modern Latina and what keeps me energized to keep it going. I founded Modern Latina to share positive stories about our Latino community that I felt weren't being told. The vision of Modern Latina is to create and curate content that engages, inspires and connects an online community of Latinas. Over the past decade, I have been fortunate to interview so many inspirational and powerful Latino leaders who are making a positive difference. Discovering these compelling stories and sharing them with you is what keeps me going!
Blogging takes dedication and time which can sometimes be a challenge when you are juggling being a mom, a full-time career and other life responsibilities. As such, there were years when I was really active on the blog and others not so much. As I look back at my 10 years of blogging and look forward to the next 10 years, I wanted to share a few things I have learned along the way.
Be a lifetime learner – Learning should not stop after you finish college. I am continuously learning new skills or understanding key trends in the marketplace that I can apply to Modern Latina. Technology is constantly changing all around us and especially so in the blogosphere where there are always new applications and social media channels to keep up on. When you continuously learn new things you will approach difficult situations from different angles and be a better problem solver. So attend a conference, read business journals and join webinars to stay up-to-date and relevant.
Inspiration comes from everywhere – I always have a notepad handy or just a running list on my iPhone with future topics to write about. What is wonderful about being a blogger is you are looking at life in a different way – finding a story to be shared when others may not see it! It's your storytelling talent so embrace and nurture it!
Step out of your comfort zone – Every year I challenge myself to try something new. There are times that I am completely out of my comfort zone such as the case when I created a 10th Annual Commemorative Digital Edition. I may not have ever done anything like it in the past but I knew I possessed the skills and knowledge to find out how to make it happen. When you allow yourself to step out of your comfort zone, you grow as a person and in turn build your confidence.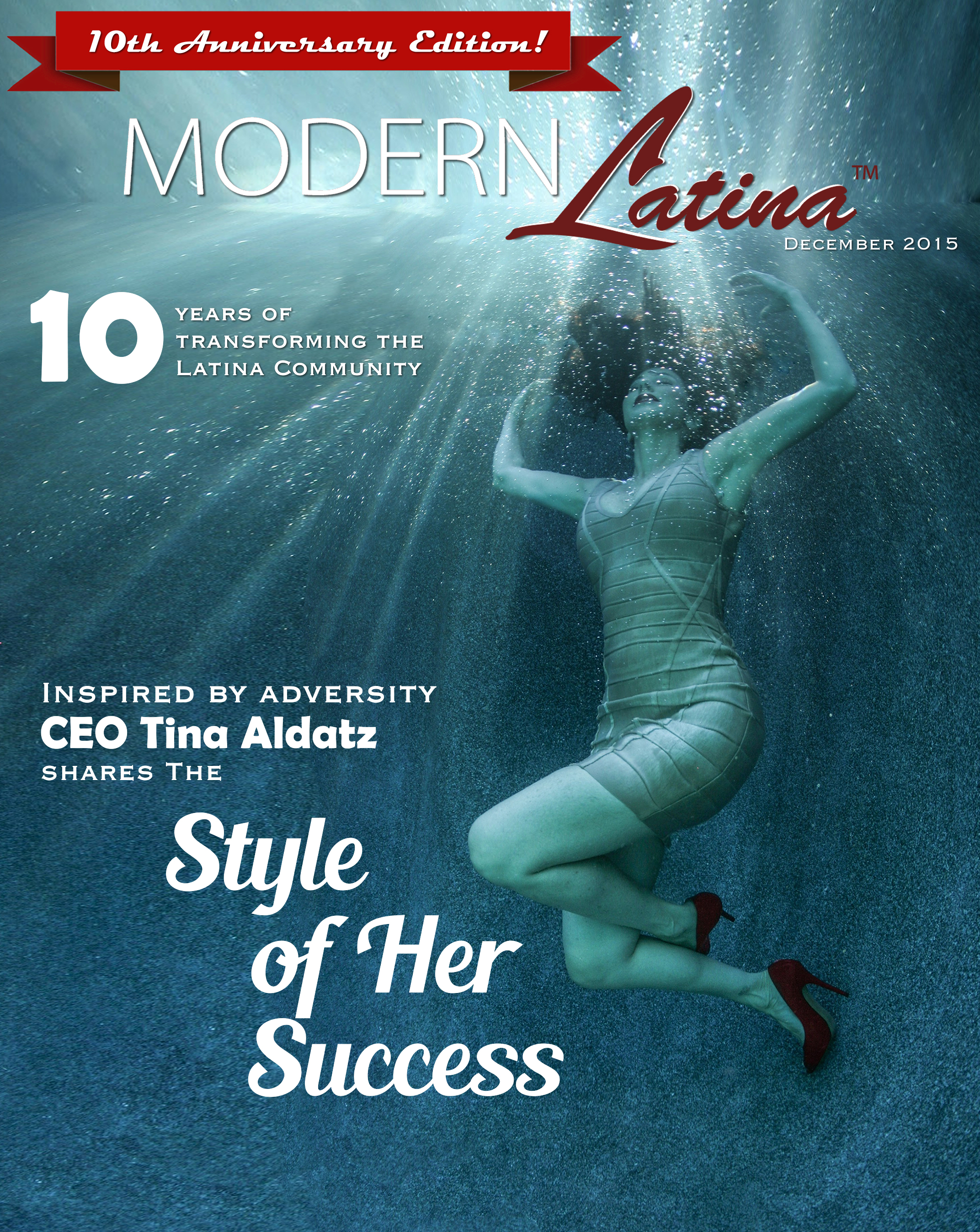 You can't do it on your own – It's impossible for me to write fresh content everyday so I curate articles that reflect the Modern Latina brand and tone as well as publish articles from fellow Latina bloggers. Also, I am fortunate that I have an encouraging family, friends and community who have been supporting Modern Latina from the beginning, opening doors for collaboration and exposure for Modern Latina.
Set goals – A blog is a creative way to express your thoughts but it also serves a purpose. It's important to know the vision and purpose of your blog and revisit your goals to make sure they align with it. Every year I take time to create goals and strategies. Throughout the year, I continually check in to see if I am on track to meet the goals. And if for some reason a goal wasn't achieved that year I move it over to the next year or reevaluate it all together.
Don't get discouraged – Don't compare yourself to other bloggers or get caught up looking at your website stats as a way to show that your blog is making an impact. Also, don't beat yourself up if you have fallen off writing for your blog recently. Simply get back on track and write something today or post a video if that's easier for you. If you don't want to make the commitment to maintain your own blog consider contributing articles to other blogs or using platforms such as LinkedIn to publish your stories.
Remember that your blog is your unique voice and way to connect with others. It is an extension of you so take pride in it and time to invest in it.
Best of luck and happy blogging!
Linda Castillo is the Founder and Executive Editor of www.ModernLatina.com. She writes on topics that empower and inspire Latinas including art, motherhood, green living, culture, travel, and issues transforming the Latino community. Linda has earned a B.S. in Business and a M.S. in Mass Communications from San Jose State University.