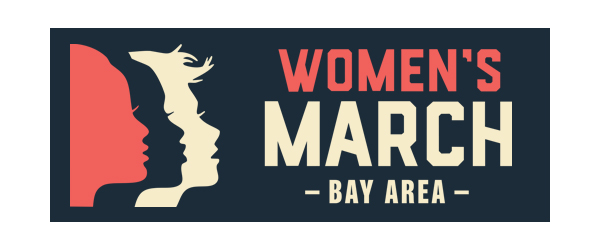 The Women's March is a national movement to unify and empower everyone who stands for human rights, civil liberties, and social justice for all. We stand together in solidarity for the protection of our rights, our safety, our health, and our families — recognizing that our vibrant and diverse communities are the strength of our country.
WOMEN'S MARCH BAY AREA
On January 20, 2018, Women's March Bay Area will unite in San Jose and San Francisco to reaffirm our commitment to building a positive and just future for all, and to celebrate the spirit of resistance efforts over the past year. This rally is designed to engage and empower all people to support women's rights, human rights, social and environmental justice, and to encourage participation in 2018 midterm elections.
Join as our community unites in support of human rights, civil liberties, and social justice for all. On the anniversary of the historic 2017 Women's March, we kick off a commitment to education, action and engagement leading up to the 2018 mid-term elections. #HearOurVote #PowerToThePolls #MarchIntoAction
San Jose:
Date: Saturday, January 20, 2018
Time: 11:00 AM – 2:30 PM PST
Location: San Jose City Hall, 200 East Santa Clara Street, San Jose, CA 95113
The 2018 Women's March will begin at 11:00 a.m. at San Jose City Hall. We'll march approximately one mile down Santa Clara Street to Arena Green East (near the SAP Center) for a rally with speakers, music and food. This is planned as a peaceful, non-partisan and family-friendly event.
San Francisco:
Date: Saturday, January 20, 2018
Time: 11:30 AM to 3:30 PM
@ 11:30 AM at Civic Center Plaza
Rally starts at 12 PM at San Francisco Civic Center Plaza
March line-up at 2 PM from Civic Center, down Market Street to Embarcadero, less than 2 miles (approximately 1.7 miles)
For more information visit: https://womensmarchbayarea.org
Image courtesy of https://womensmarchbayarea.org