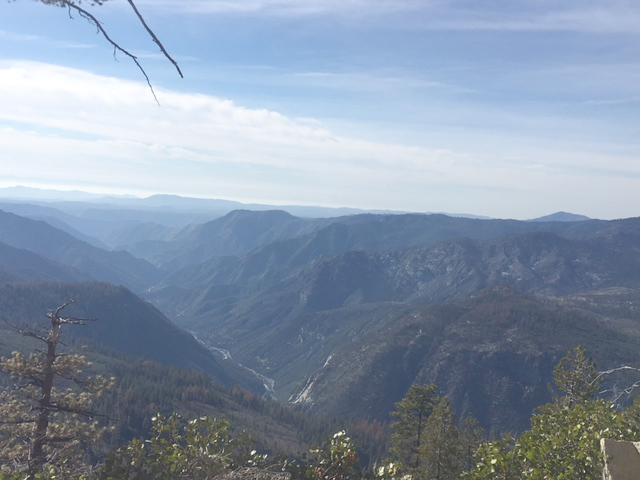 by Linda Castillo
We are spoiled living in California with so many beautiful destinations just a short driving distance away. I wanted to take my kids to experience some fun in the snow for the first time and Yosemite was the perfect choice. It is only a 3-hour drive from Monterey, CA.
Protected since 1864, the Yosemite National Park is located in Tuolumne, Mariposa and Madera counties in Northern California. This historic park has over 1,200 square miles encompassing waterfalls, deep valleys, grand meadows, ancient giant sequoias, and a vast wilderness area for exploring.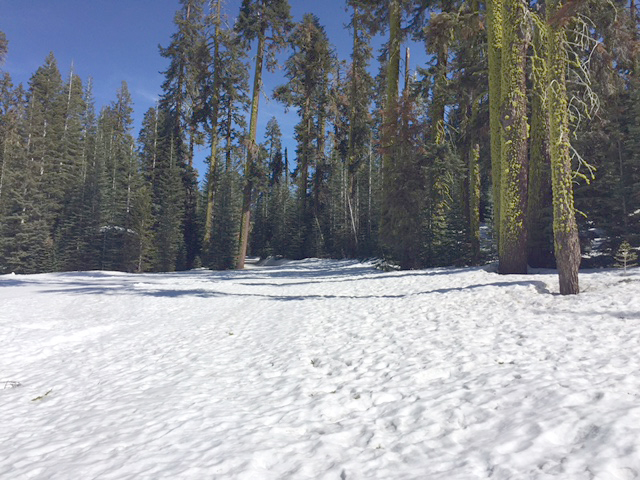 While we weren't planning to do too much outdoor trekking with two kids both under 4, we wanted to have an outdoor experience that worked for their ages and hopefully spark their love for the outdoors early on. We scheduled the trip for late February/early March to take advantage of the offseason perks such as avoiding the crowds and taking advantage of other seasonal discounts.
Day 1 – Getting Familiar with the Tenaya Lodge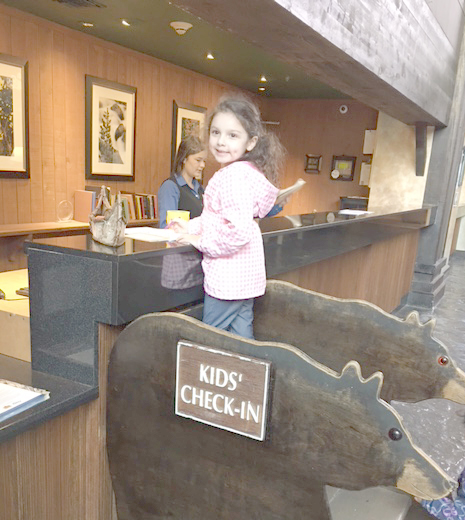 The Tenaya Lodge is the ideal lodging experience for families. This AAA Four Diamond resort has so many amenities located onsite you literally could stay there the entire time and never be at a loss for something to do. Exploring the fantastic Tenaya Lodge from the indoor pool and arcade the kids were having a blast. There was also two Jacuzzi that adults could sit in to relax their sore backs. During the time of our stay, he lodge also had two onsite dining options available. The Sierra Restaurant and Jackalope's Bar & Grill were very convenient for our hungry family.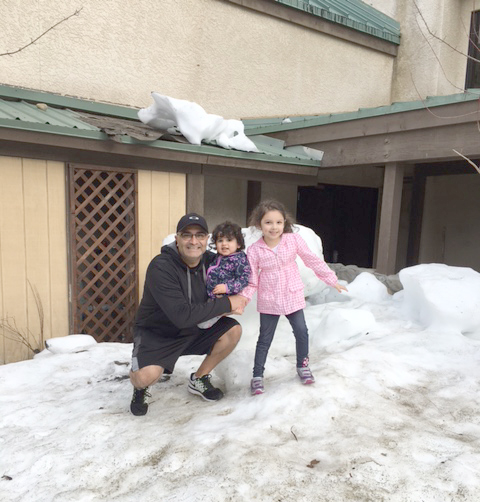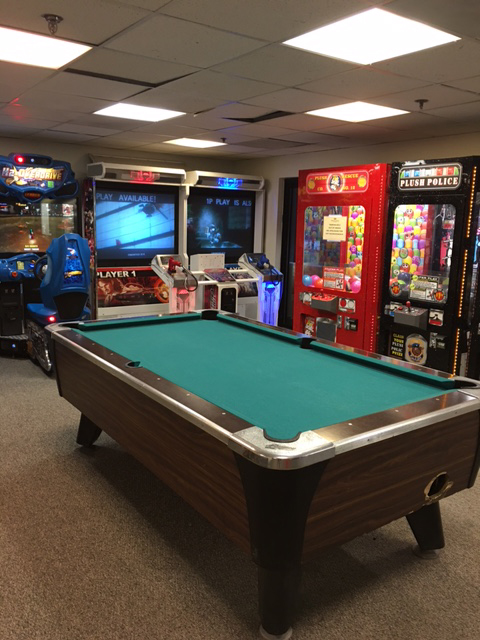 Day 2 – It's Snow Time
The breakfast buffet at the Sierra Restaurant is an optional part of the room package and it is worth upgrading. The buffet had a wide array of options to please any palate. After enjoying hearty eggs, fresh fruit, pastries hot cocoa and coffee, we headed to Badger Pass Ski Area located within Yosemite National Park. It offers a full-service ski resort offering ski and snowboard instruction, rental equipment, a ski shop, childcare, and a cafeteria and lounge. Typically the ski resort is open mid-December through mid-March, conditions permitting.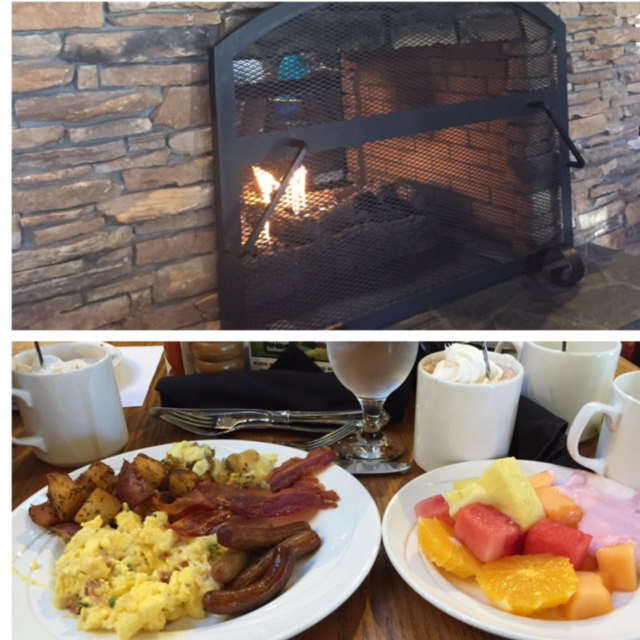 I was very worried there would not be any snow since we didn't see any on the mountain tops driving up. We were lucky that only 45 minutes past the lodge at Badger Creek there was plenty of snow for my girls to build a snowman, make snow angels and snow tube for the first time.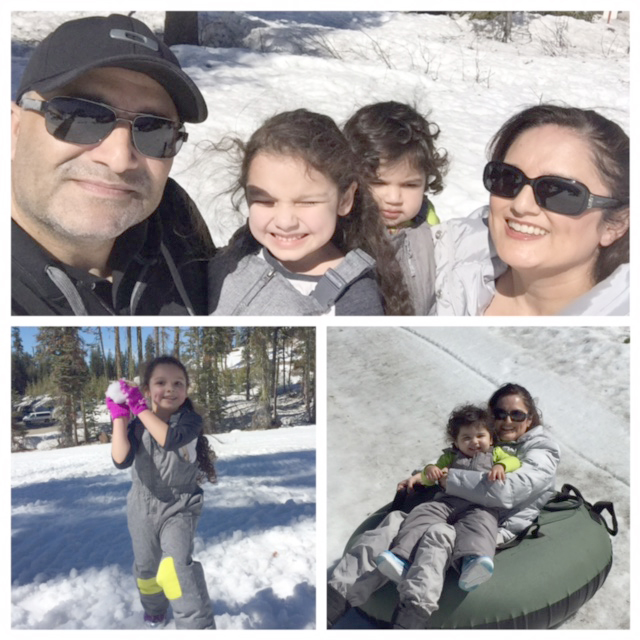 The girls loved the snow. And it was quite a work out for me going up the hill for the snow tube activity that we did for about 2+ hours straight!
After a nap to reenergize and dinner at Jackalope's Bar & Grill, later that evening my eldest and I headed out for an explore the forest by starlight on a 1.5 hour guided flashlight hike that can easily be booked at the Tenaya Lodge. We put on our spiked ice shoes and with our flashlights in hand we headed out to the dark forest. We had a group of adults and inquisitive kids ready to explore the wild during this memorable night hike. It was wonderful to see the stars illuminate the sky and just take a moment to enjoy the nature experience.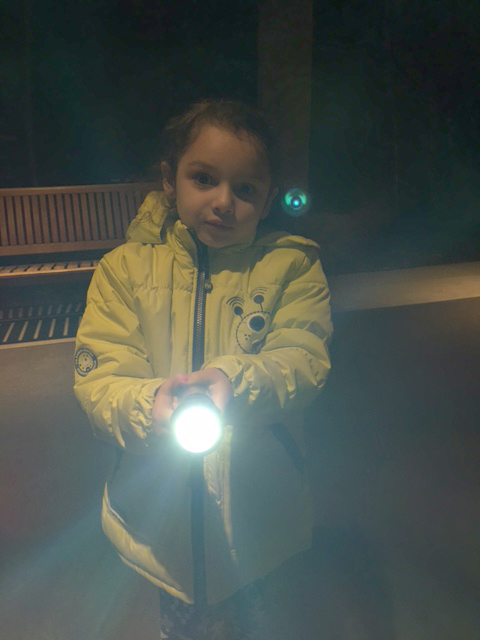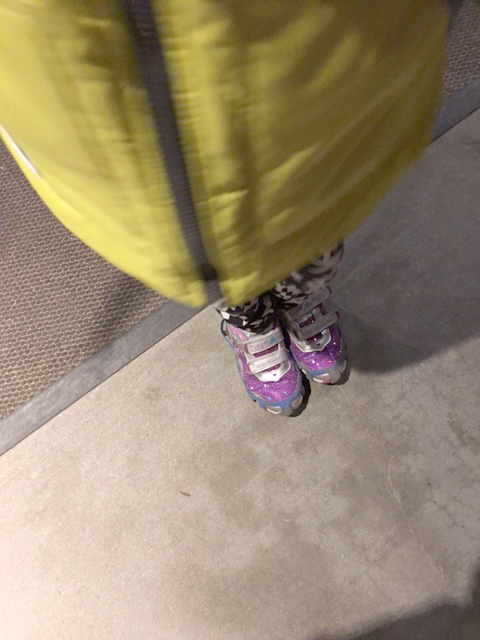 Day 3 – Bringing Out the Kid in Everyone
This was a fun packed day indeed! We got lucky because the Yosemite Mountain Sugar Pine Railroad opened early this season! My girls loved to experience riding a real steam powered train through the large forest of the Yosemite mountains. The kids enjoyed the one-hour excursion as we took a train ride on tracks that were once used for logging trains at the turn of the century. It was such a unique experience.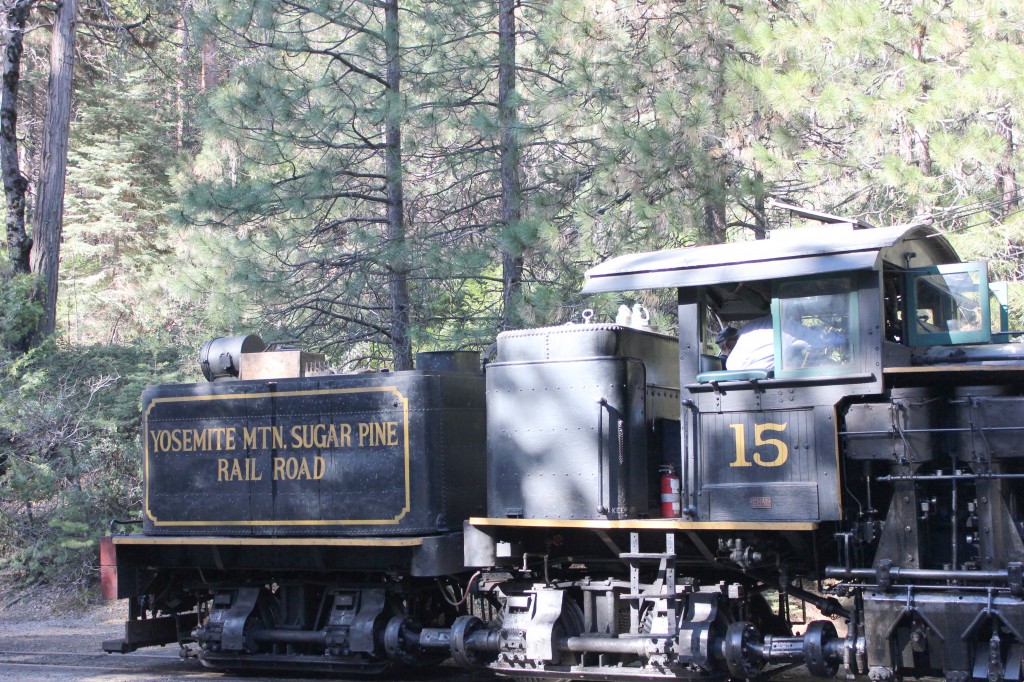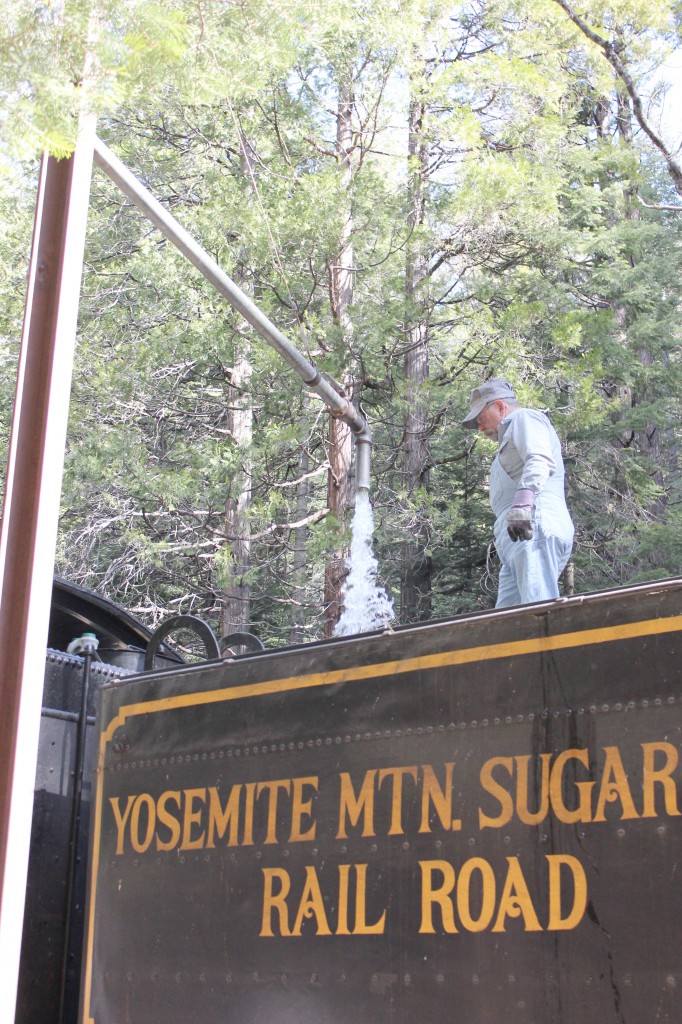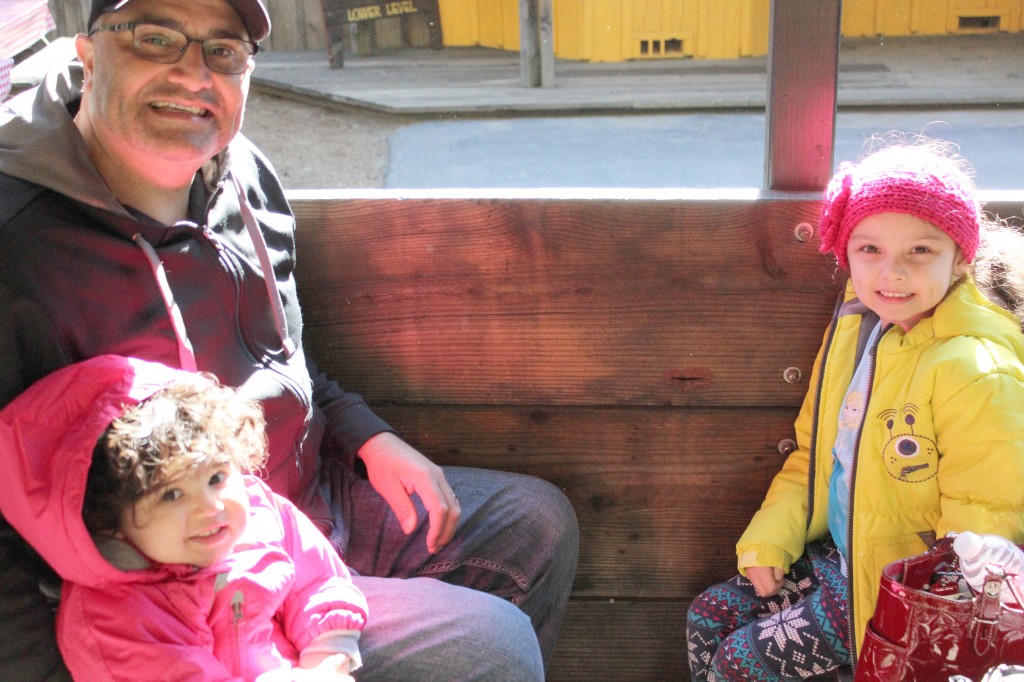 My daughter thought that ice skating was going to be easy because she had seen Princess Sofia so effortlessly and gracefully ice skating in the cartoons. That wasn't the case at all for either of us but thankfully Tenaya Lodge has special equipment to help novice skaters like us. We felt spoiled having the entire white 80 feet by 40 feet ice rink to ourselves as we bopped to the latest tunes playing in the background.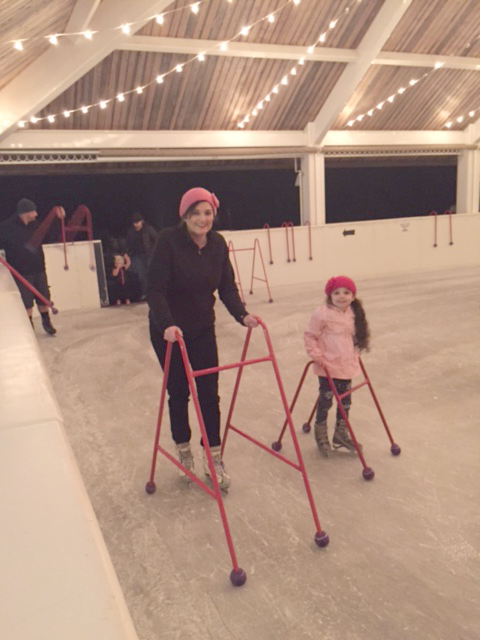 What a better way to end our last night then by toasting s'mores in front of a warm fire. The lodge offers these convenient S'more's kit that you can purchase onsite.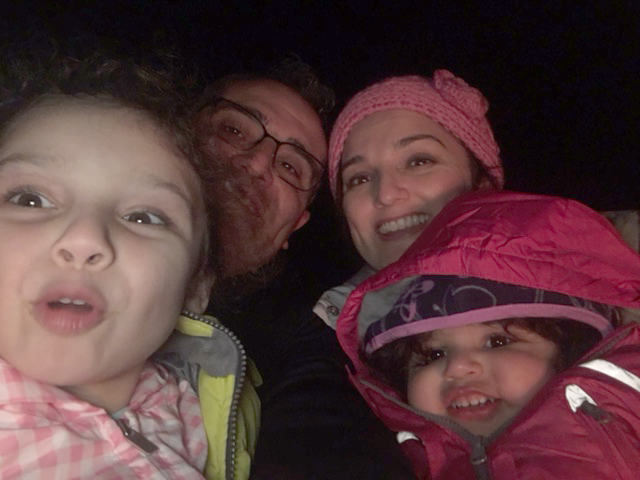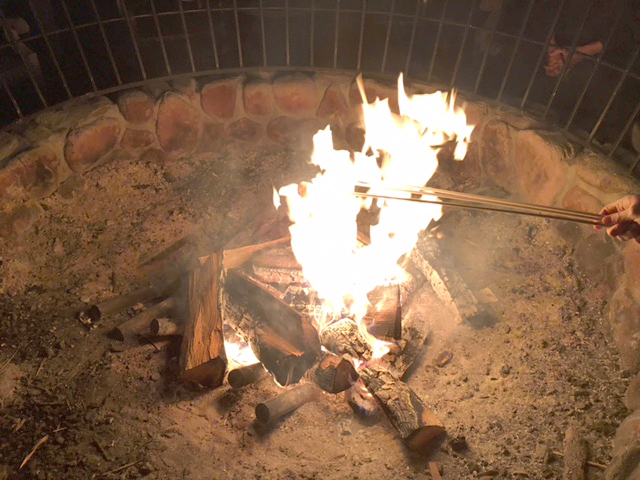 Day 4 – Hiking to the Waterfall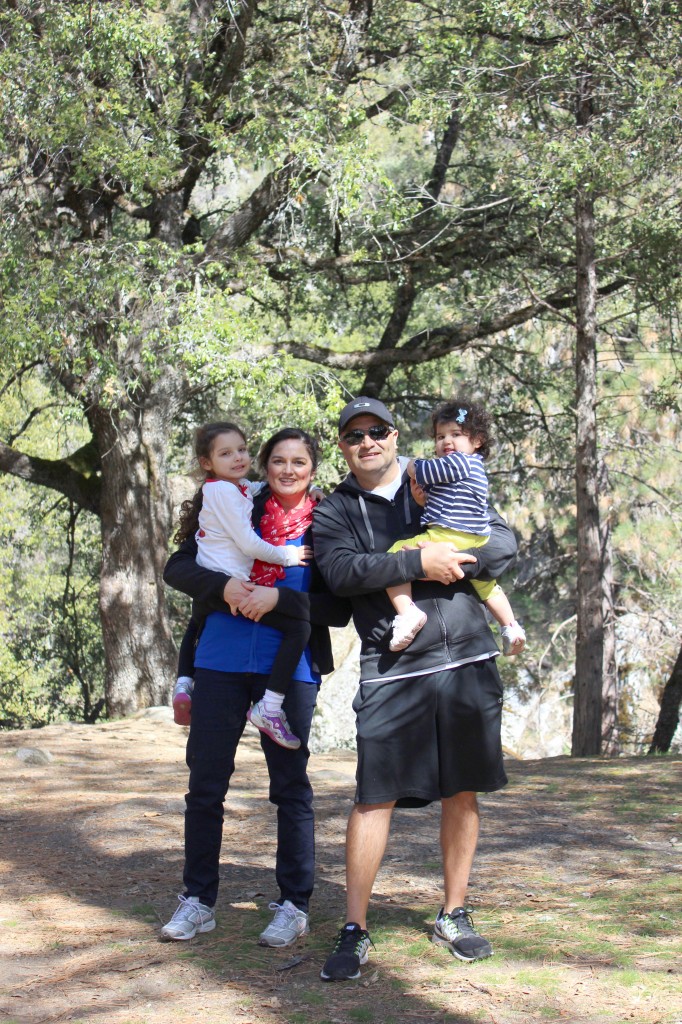 One last stop before we left Yosemite. Because we had a one-year old, we didn't feel comfortable going on a long hike however, the trip wouldn't be complete without seeing a waterfall. Just a short one mile drive from Tenaya Lodge we stopped off at Jackson Road where we were able to take a short hike to see a waterfall before we headed home.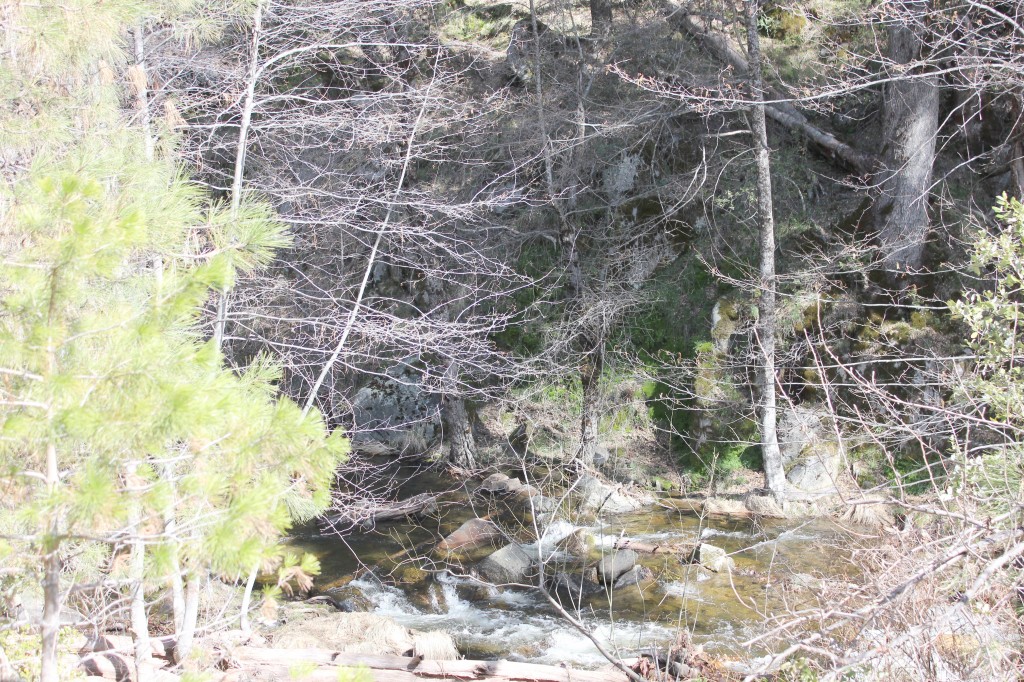 Our girls loved it so much during the winter time. We are looking forward to coming back to Yosemite to experience the park during the spring or summer season.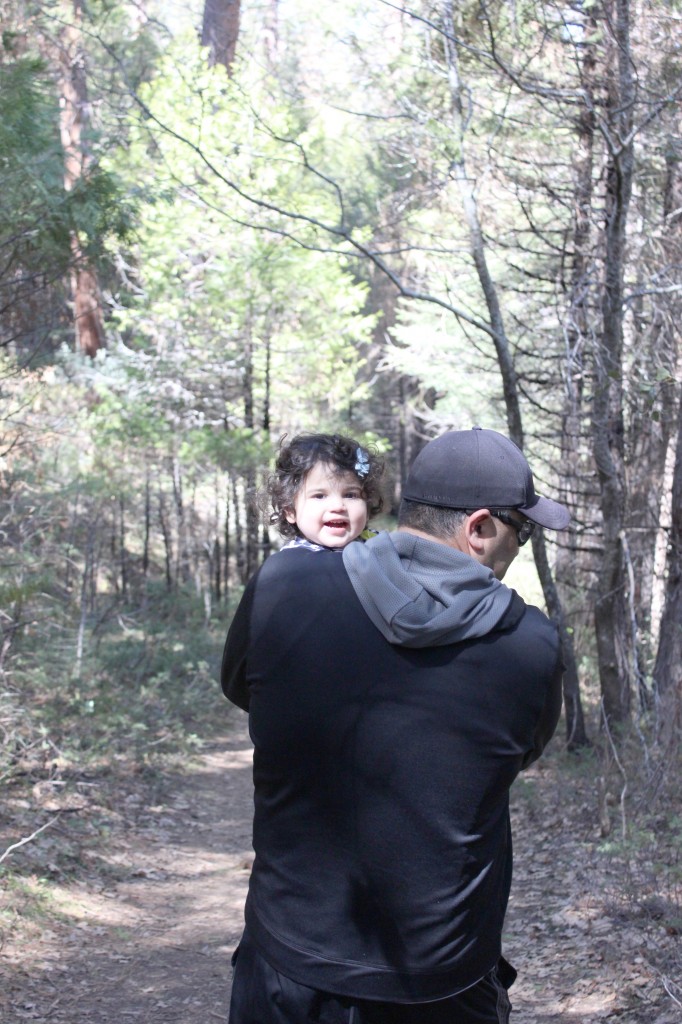 Linda Castillo is the Founder and Executive Editor of www.ModernLatina.com. She writes on topics that empower and inspire Latinas including art, motherhood, green living, culture, travel, and issues transforming the Latino community. Linda has earned a B.S. in Business and a M.S. in Mass Communications from San Jose State University.